TICKETS ON SALE FOR WALES' UEFA WOMEN'S NATIONS LEAGUE FIXTURE
22nd September 2023
Club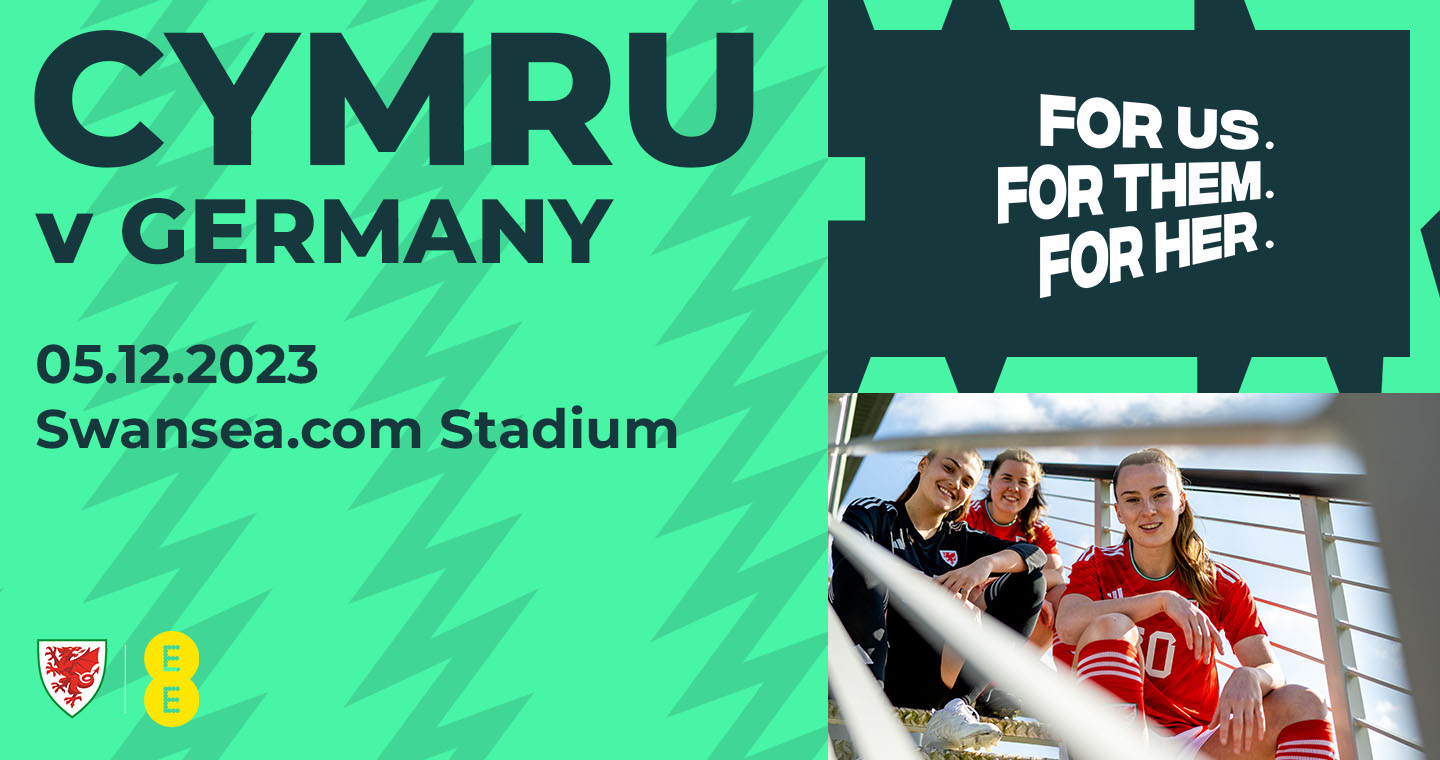 Tickets for Wales' UEFA Women's Nations League clash against Germany are now on sale.
The game will be played at the Swansea.com Stadium on Tuesday, December 5 2023. Please note that kick-off is now at 6.30pm.
The fixture will be the final game of the inaugural Women's Nations League competition, with Wales kicking off their campaign with games against Iceland (September 22) and Denmark (September 26).
Gemma Grainger's side narrowly missed out on qualification for a first major tournament last year following an agonising World Cup play-off defeat to Switzerland.
Wales have witnessed record attendances recently, peaking with the FIFA Women's World Cup play-off semi-final against Bosnia & Herzegovina last October drawing a crowd of 15,200.
Tickets for the fixture at the Swansea.com Stadium are now on sale via the FAW ticketing website.
Accessibility tickets
Accessibility tickets can be purchased through the FAW directly, by emailing tickets@faw.co.uk or calling 02920 435830.
Hospitality
Hospitality is available for this fixture. For more information please contact hospitality@faw.co.uk