Time to Talk Day | Why we all need our voice to be heard
3rd February 2022
Today (Thursday, February 3) is Time to Talk Day, the day the whole country is invited to start talking about mental health.
Mental health charities Mind and Rethink Mental Illness are again behind the annual campaign and organisers encourage friends, families, communities, and workplaces to begin having what could be life-changing conversations.
Swansea City launches its weekly One Stop Mental Health Hub on (Friday, February 4), in conjunction with the Jac Lewis Foundation, a charity providing mental health and wellbeing support in the community.
Qualified counsellors will facilitate the Hub sessions at the Swansea.com Stadium between 9am and 5pm and they are open to supporters and local residents alike.
To mark Time To Talk Day, Kev Johns, official chaplain at Swansea City for 20 years and PA announcer and matchday host, explained why open and honest conversations are so important.
"Football is quite a macho world and people find it difficult to drop that image and admit they have problems," he said.
"But more and more recently, footballers who are heroes to thousands have come forward to say they have or have had a mental health problem.
"And it helps them in talking about it, but it allows others to come forward too and football fans think, 'if he can talk about it, I can talk about my problem', and it impacts everybody.
"We can't underestimate the power of talking. It's vital because sometimes all a person needs to do is talk and that puts their issues into a better context and them in a better frame of mind.
"Footballers talking means others, fans, who see them opening up, will do the same and that is so important."
He recalled the impact tragic events have on a football club both in terms of drawing people together and encouraging them to cope collectively by sharing memories and starting conversations.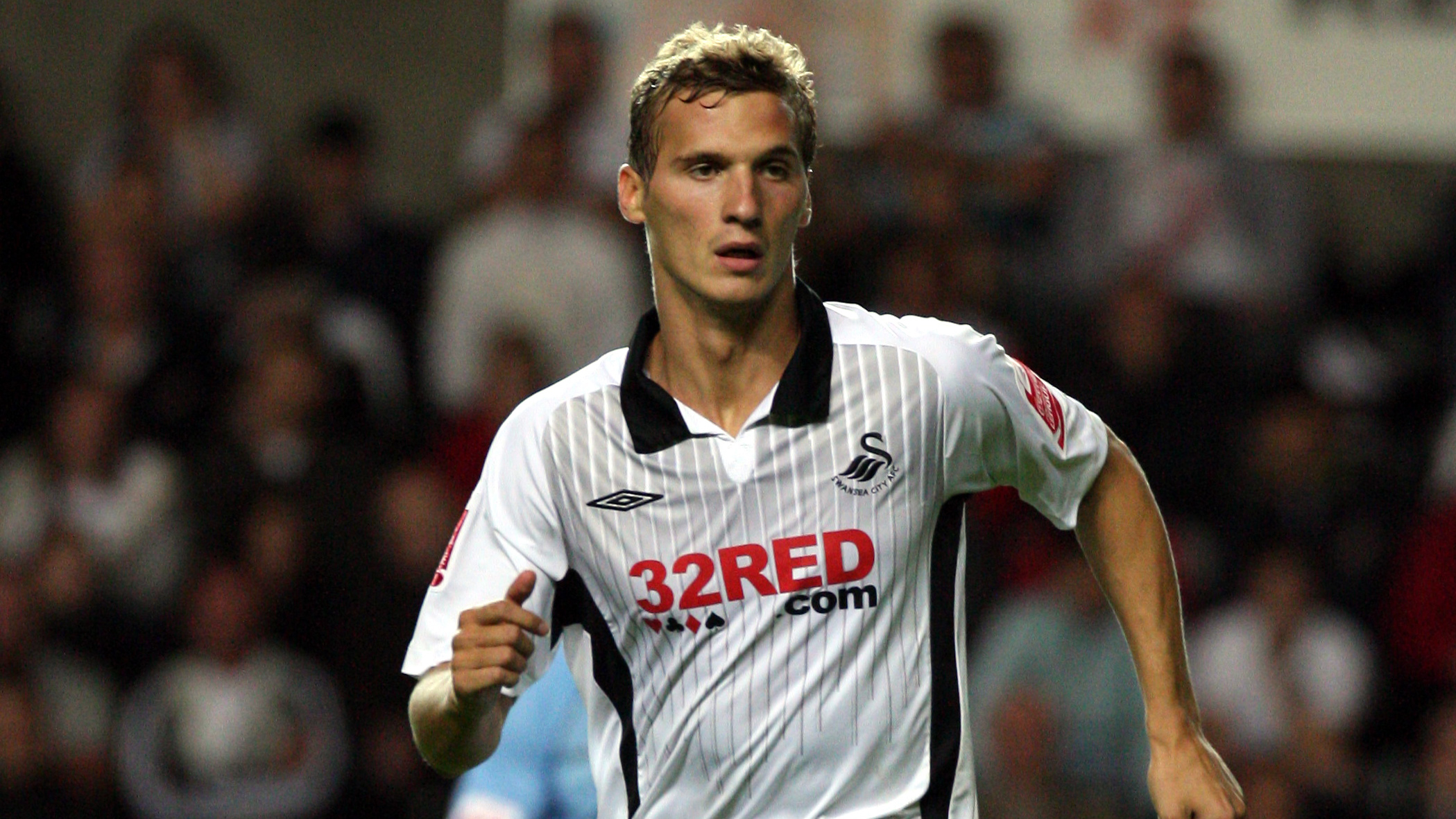 "When Besian (Idrizaj) died, the club was magnificent. From the minute they found out what happened, the care they put around the players and staff was amazing," says Johns.
Tributes flooded into the then stadium for weeks after the news was announced and the club's website carried messages, while flowers and shirts adorned the South Stand as fans, players and staff alike paid their respects.
But, Johns says, it isn't only at times of collective impact that talking is important.
"Whether you are a youngster in an academy that's been let go or a player forced to retire or coping with long term injury or you're a fan, as human beings we need to feel heard," he added.
"It is essential that we get rid of the stigma around mental health and realise that there are very, very few people who don't have times in their lives when their mental health is not good and they have issues of one kind or another.
"Having someone who you can talk to in confidence, someone who will not judge you or betray your trust is what matters.
"You won't open up unless you feel you can trust that person. There has to be 100% solid trust.
"Human beings are created in such a way that company is important to us, being heard and being listened to.
"Break the habit of a lifetime and talk to someone today. I promise you that once you start talking, you will talk and talk and realise that others are going through exactly the same situation as you are going through.
"Sometimes what you need to do is find someone who will listen. That isn't always someone you know. There are some lovely groups of people in Swansea and across the country where you can get together with people who go for a walk and, as they go walking together, they talk together.
"We know talking is particularly hard for men who do often find it more difficult to talk. There are people out there who will listen and it's important that we find them."
The 'One Stop Mental Health Hub', is being run in conjunction with the Jac Lewis Foundation, South Wales Police, Samaritans and Swansea City Council. You can find out more about it HERE.