Tivonge Rushesha raring to go after 10 months on sidelines
2nd March 2023
Academy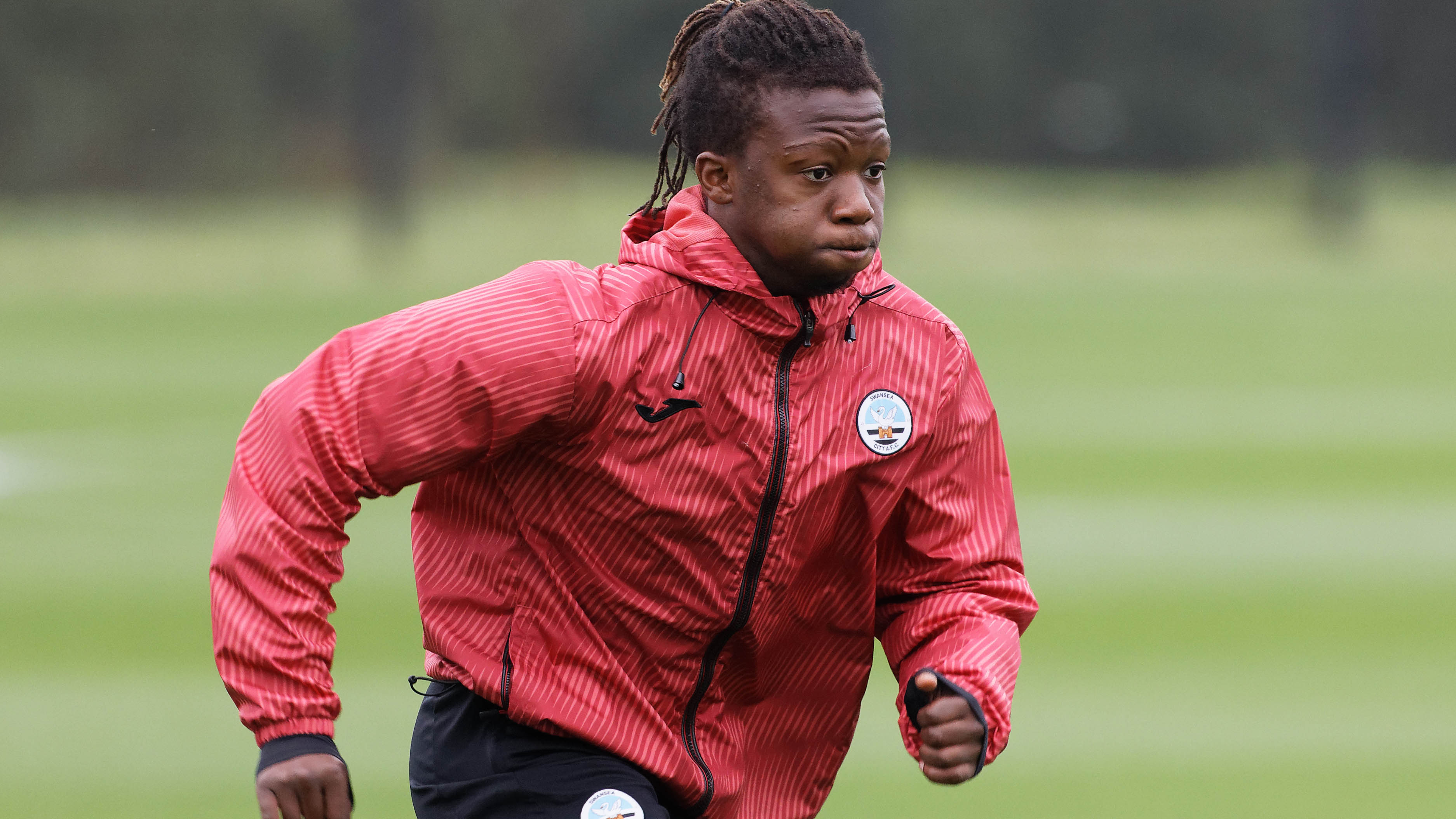 Swansea City defender Tivonge Rushesha is thrilled to be back in action after making his return following a 10-month spell on the sidelines recovering from a second ACL injury.
Zimbabwe-born Rushesha has been with the Swansea City academy since under-12 level, and went on to make his senior debut at the age of just 17 years and 35 days old in the Carabao Cup win over Cambridge in 2019.
However, his 2020-21 season was cut short due to an ACL injury in December 2020, but he fought back to lead the development side for much of the 2021-22 campaign, catching the eye in the middle centre-back role and winning the under-23s' player of the season award.
However, injury struck again and he has had to work diligently to recover once more. The 21-year-old was able to get back out on the pitch for the under-21s' recent victories against Watford and Colchester, and hopes his injury misfortunes are behind him.
"I tore my ACL in my left leg last April, so I was out for 10 months. I had my operation on my knee two weeks later," said Rushesha.   
"My first ACL injury was back in December 2020 and, after I recovered, I was back for seven months before being out again.  
"It's been a long process without being on the pitch, but I've been working hard in the gym, on myself and on the training pitch when I can.  
"It was tough, because all I wanted to do was to play football. I've done my ACL before and I was also out for a long term, so I kind of knew what to expect, I knew what to look out for and I knew what to avoid. 
"It went a bit smoother than last time because I have experienced it before, but it's still not a pleasant process to go through.  
"Mentally it was tough, but so many people helped me through it. The staff have been so supportive and great."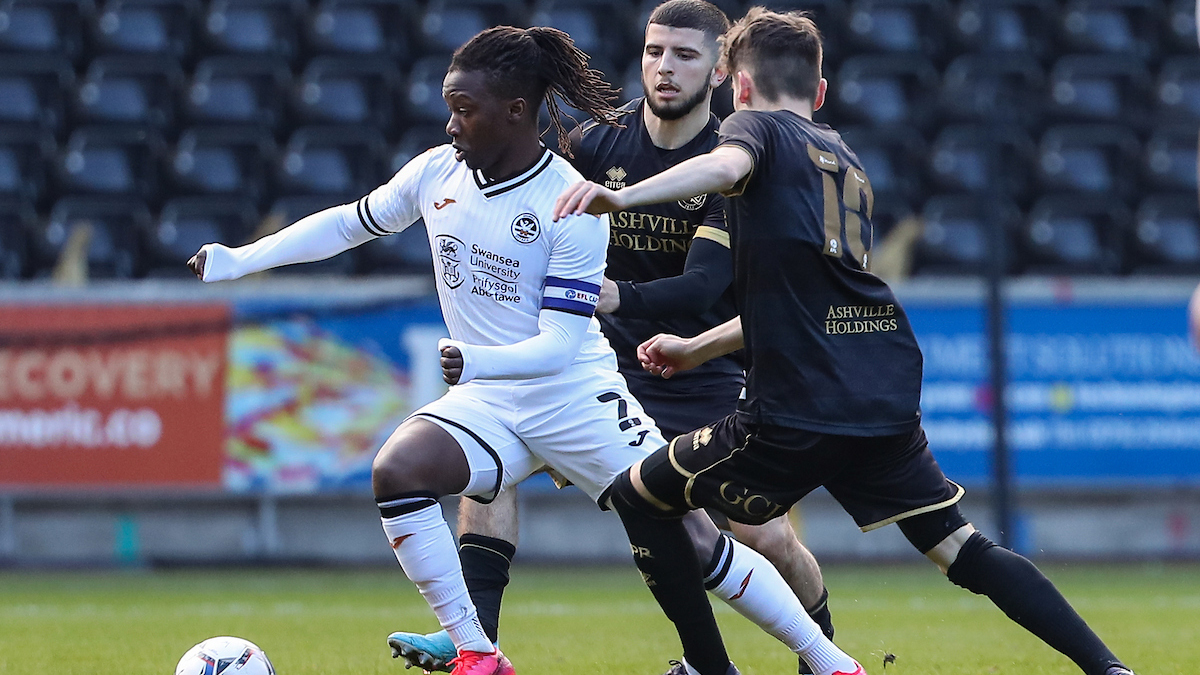 Rushesha is particularly keen to thank the Swansea City coaches and physiotherapists for their continued effort to support him on his recovery journey. 
"Jordan [Beech], the physio, has supported me through it all, other physios at the club have also been incredible but Jordan has been the mainstay of it all," Rushesha added.
"Mentally, he's always been supportive, and he's pushed me to make sure I'm doing things properly and that everything goes as smooth as possible.  
"As for the coaches, they've also been incredible. Whether it's analysis work, training and just lifting me up in general. 
"The players have also been great, in particular Jack Stafford. We've both gone through a long-term injury together, he's definitely helped me through a lot of it.  
"Now, I just need to get as many minutes as possible whether that it' be 10 minutes or 30, every minute is vital. 
"I'm looking forward to the rest of the season, and hopefully I can get a full 90 minutes under my belt soon."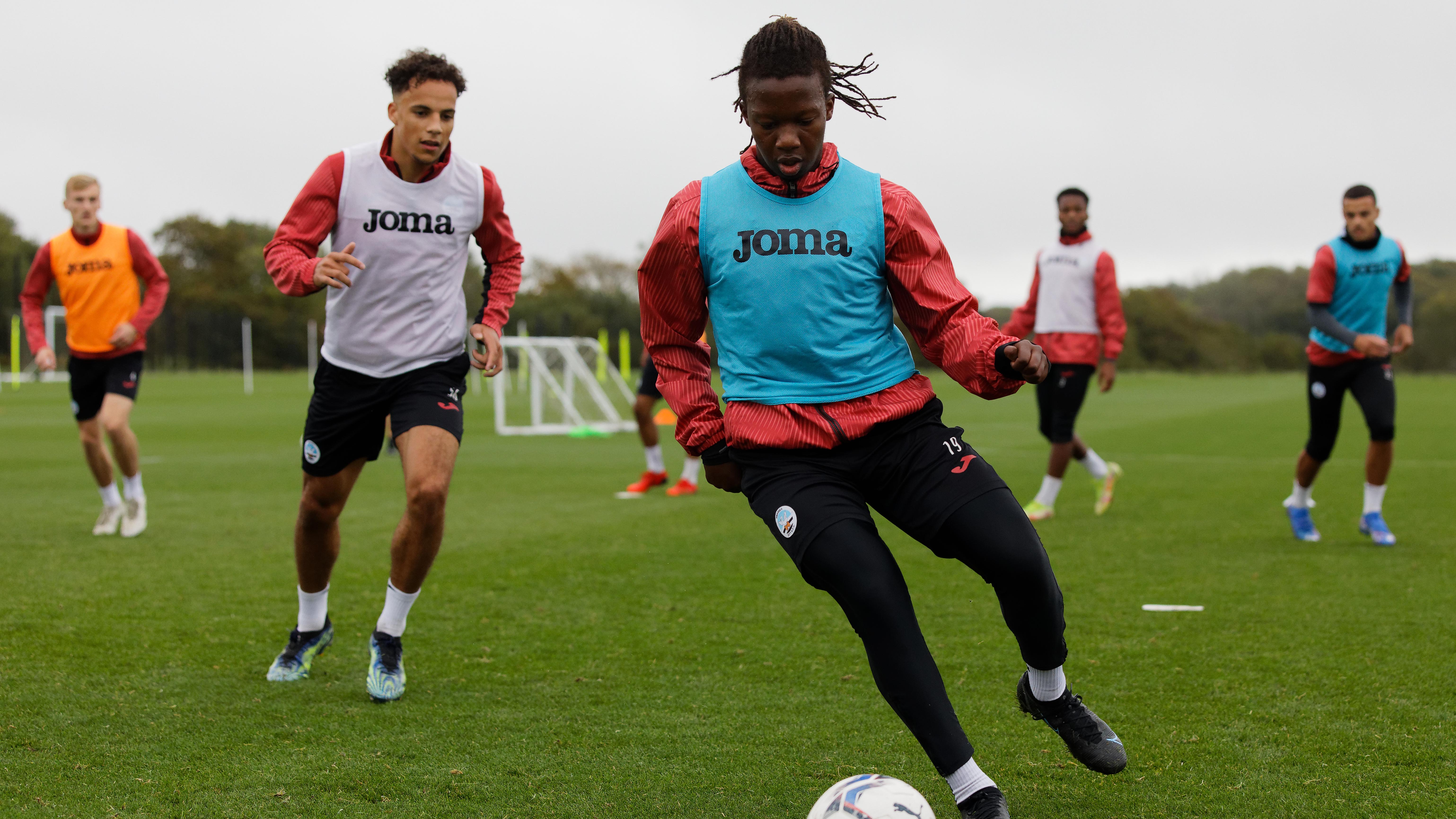 Head of academy physiotherapy, Beech, said: "Tiv was exceptional from day one of the rehab process. He did everything that was asked of him and more, which made the process so much easier and the 10 months go so quickly.
"He's a bright lad and asked questions every day, which kept me on my toes, which I enjoyed. 
"He was positive every single day and his mentality has also helped other injured players such as Jack Stafford – they got injured two days apart and have been on the whole journey together. They would get each other through tough sessions, tough days and have been a pleasure to work with."