Tom Barnden joins Swansea City as head of performance
23rd June 2022
Club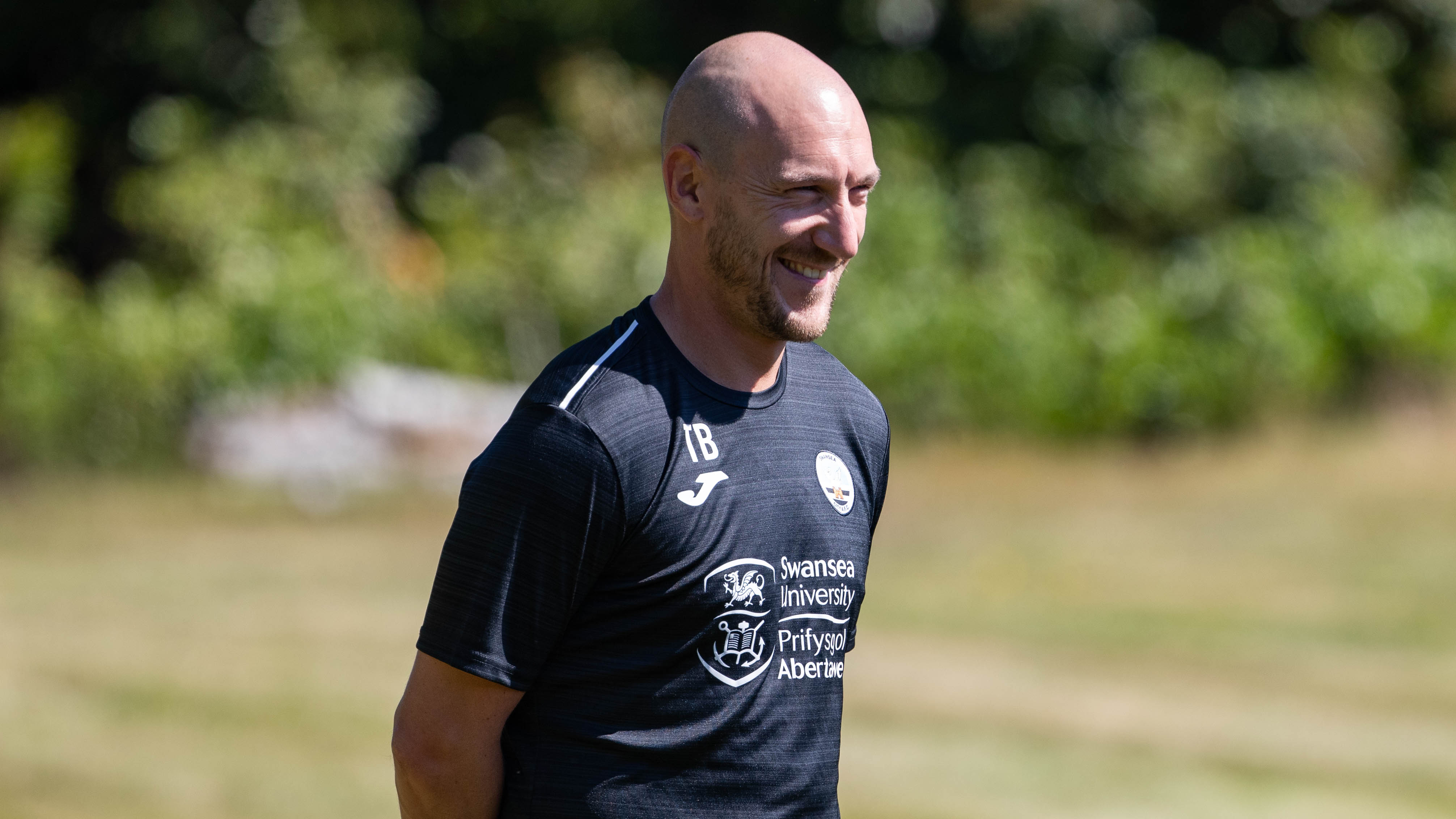 Tom Barnden has joined Swansea City as head of performance and has his sights set on putting a structure in place that will ensure the club presents a clear pathway from academy to first team on and off the field.
Barnden has joined the Swans following spells with Coventry City, Tottenham Hotspur, Brighton & Hove Albion, Manchester City's academy and Nottingham Forest. During his time with those respective clubs he worked in the company of players such as Gareth Bale, Phil Foden and Callum Wilson.
He has joined up with the first-team coaching staff and squad for their week-long training camp at Pennyhill Park as preparations get under way in earnest for the 2022-23 season, and Barnden is already feeling at home in his new surroundings.
"I feel I have settled very quickly," he said.
"The club from Julian Winter to the board, to Josh Marsh, Russell and staff have been very friendly and welcoming.
"I am delighted to be here and I am looking forward to getting going.
"Things have been going well this week, we've had some good team bonding sessions today (Wednesday). You can tell this is a tight group anyway, but it was enjoyable and a great experience."
Barnden's career across a number of clubs and managers with different philosophies and outlooks had given him a wide perspective on the challenges of making sure all elements of the performance hub complement each other.
Notably his time with Brighton saw Barnden work at academy and senior level as they rose from League One to the Premier League, and the south-coast club – now managed by former Swan Graham Potter – are widely respected and admired for their joined-up approach that runs through the Seagulls' football operation at all levels.
And Barnden sees similarities between the two clubs.
"I have had some wonderful experiences at all the clubs I have been at," he added.
"I was fortunate to join Brighton in those early days where it took a big collaborative effort to get us to the Premier League, and what a journey it was, and you can see how the club is flourishing.
"They are another club with a clear identity and philosophy. I also learnt a lot from the academy and first-team set ups at Manchester City. It was a great piece of jigsaw and it was a wonderful place to work, they were two brilliant clubs to work for.
"I definitely see similarities here to what I found at Brighton; the welcome, the family feel of the club and a fantastic supporter base.
"I have a good feeling here. It is really positive.
"I have been fortunate to work with a variety of different styles and philosophies at my previous clubs.
"The key is to have that adaptability, and to understand how every piece of the puzzle fits together smoothly so we can be effective as a club."
Barnden also outlined how his role will dovetail with the various medical and sports science departments within the Swansea City set-up.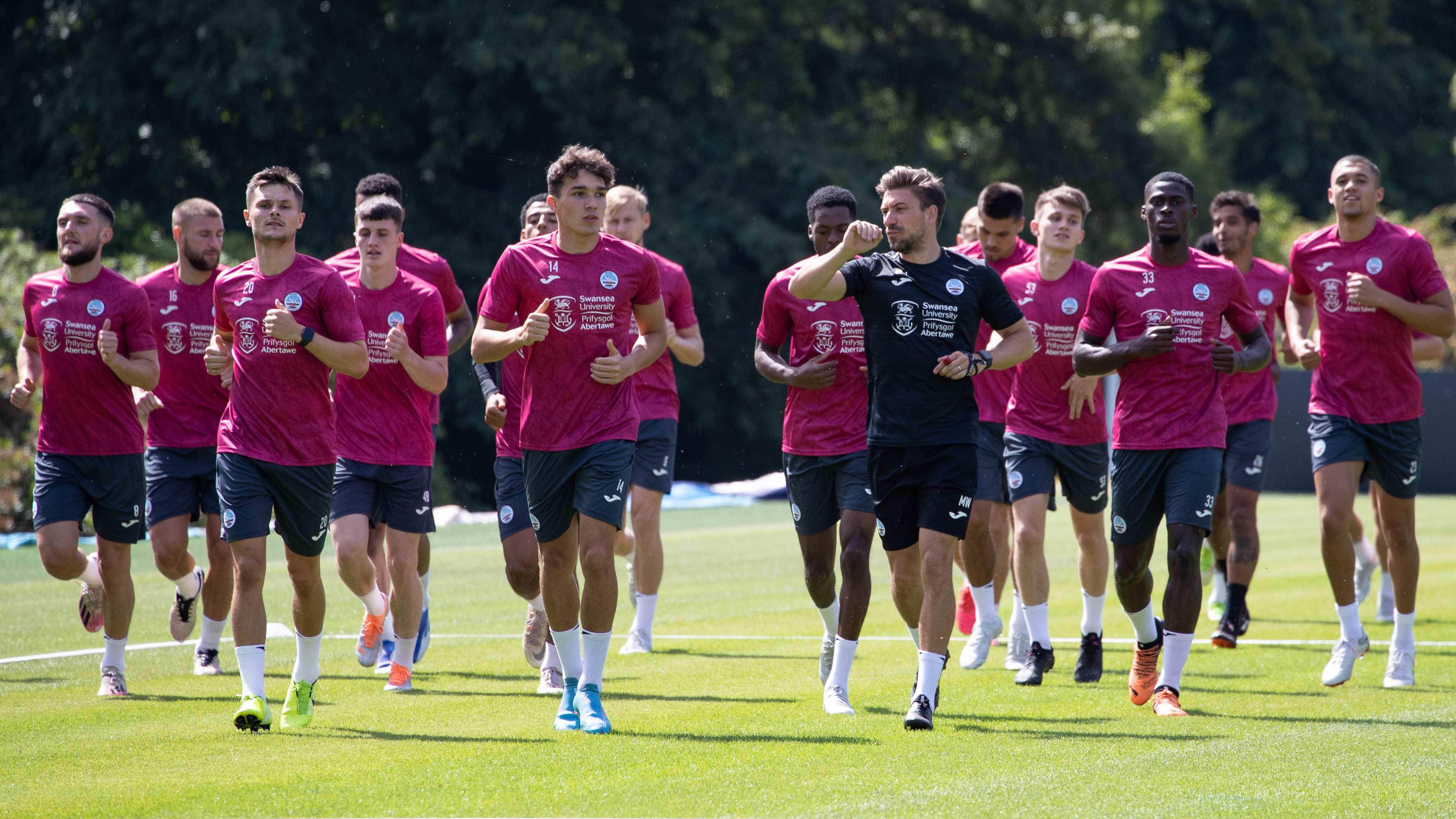 His responsibilities will not be so much in on-field day-to-day delivery, but more about ensuring the framework is in place for departments to work effectively together – from academy all the way to senior side – in order to provide head coach Russell Martin with players in the best possible condition to play 'The Swansea Way'.
"The role of head of performance is different across many clubs and that umbrella, if you like, of performance covers a number of different areas.
"For example, Matt Willmott's role (head of physical performance) is to lead the physical conditioning along with the other staff as a day-to-day operation.
"My role is to lead the performance function of the club, and that includes physical performance, sports science, sports medicine, nutrition, psychology; we want to ensure elite high performance development is delivered through an effective and clear strategy across the first team and academy.
"The big thing is to have that consistency and stability of performance across the club.
"Essentially, I am the hub if you like, looking to stitch together all the different elements.
"A big factor for me coming here was that there is a clear identity and a clear vision of how we want to build the club and develop players.
"To do that it is so important to have the right framework and strategy to ensure that happens. We want to push players right from the academy through to the first team with a consistency of approach.
"Our purpose is to ensure the players are available and in the best position to deliver on the head coach's tactical strategy to win together and win consistently.
"You have to know how your programme integrates with Russell's clear idea on how he wants to play. That was there at Brighton and Manchester.
"So, my short-term goal is to build relationship and to listen and understand and analayse how we work as a department, and then adapt.
"Long term it will be about having a structure and plan in place that runs from the first team to the academy and provides that consistency of delivery."