Tom Price | Loan move was a big step in my development
19th February 2020
Tom Price believes going out on loan has seen him take a big stride in his development after recently returning to Swansea City from a spell on loan with Aberystwyth Town.
The Morriston-born midfielder recently returned to Swansea after spending the first half of the campaign with the Cymru Premier side.
The new experience proved to be invaluable for Price as he racked up over 20 appearances, whilst learning many key attributes along the way.
And the 20-year-old, who has been with the Swans since he was nine, is hopeful his brief stint at Park Avenue will stand him in good stead upon his return to South Wales.
"I thought it was really good for me. I've definitely learned a lot," he said.
"It's very different to academy football. You're playing for points and you have supporters following you around the country.
"That means there's pressure of putting on a performance for them because they're making the trips and you want to repay them with the three points.
"It also really hurt when you conceded a goal or didn't win.
"A lot of the boys in that team have been in the game for a long time.
"They want to win games; that's how they've gone through their careers and is the reason they're still playing now.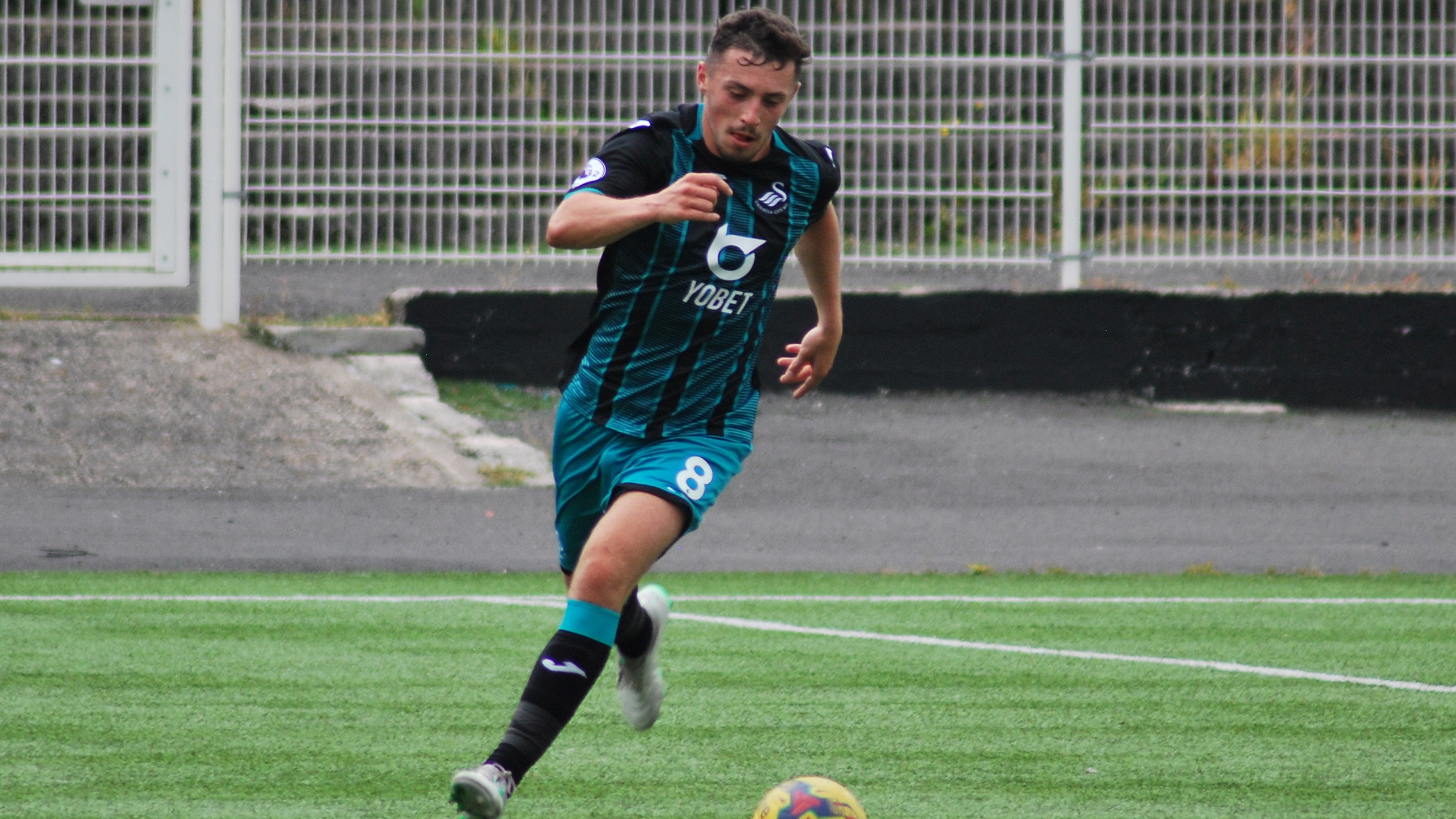 "You play a lot of different formations and come up against teams that are very direct and physical.
"Therefore, it's important to make sure you compete and find a way to win the game.
"I'd recommend the experience to any of the young lads coming through at Swansea."
Price returned for the development side in last month's 4-0 win over Everton, helping secure their place in the Premier League International Cup quarter-finals.
The central midfielder is now into the final year of his second professional contract, which he earned after making 17 appearances for the under-23s in all competitions last season.
As a result, he has his sights set on regular game time and consistent displays between now and the end of the season.
"I've been back for a few weeks now and want to play as many games as I can for the under-23s," he added.
"I want to showcase myself to the first-team staff.
"Obviously, they haven't seen too much of me, so it's important that I do that in the best way possible."