Tommy Hutchison | Hard work, belief, and a record that stands the test of time
29th May 2023
Features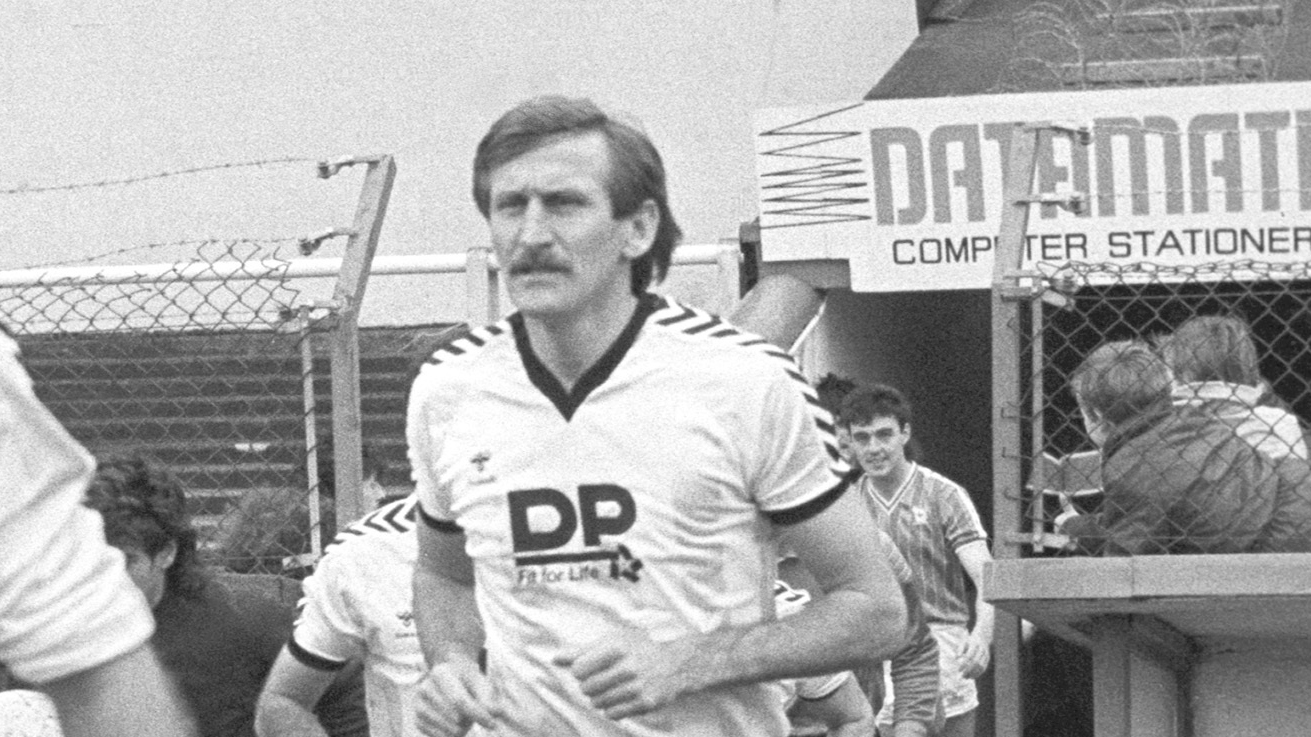 In an era where players continuing their careers into their late-30s is seen as defying father time, it's fair to say there is one proud Swansea City record that looks set to stand for a considerable period of time.
That record is the one of the oldest player to have ever represented the club, and it is held by one Tommy Hutchison.
The former Scotland international – perhaps best known for his playing exploits with Coventry City and Manchester City – may have been with the Swans during one of the most tumultuous periods it has ever endured.
Times were tough on and off the field, but it was during this time that Hutchison set a mark that has not been bettered since, and is unlikely to be bettered for the foreseeable.
When he took to the field against Southend United on Tuesday, March 12 1991 he was aged 43 years, five months and 19 days.
All this coming towards the end of a professional career that had started 26 years earlier in 1965, and saw Hutchison ply his trade at a time when sports science and medical science was nowhere near the level it is today, while the quality of pitches and the ball itself was similarly a long way removed from the standards we are currently used to.
What does he put his career longevity down to?
"This might seem a very simple answer, but it was mainly down to hard work," says 75-year-old Hutchison, who attended the Good Friday home fixture against Coventry City and signed copies of his book 'Hutch, Hard Work and Belief: The Tommy Hutchison Story' in the club shop for supporters.
"I did have some fortune in that I did not have many injuries in my career. For some lads, they would be talented players but an injury would knock them back.
"When I look back at my first five seasons at Coventry, for example, I don't think I missed a game.
"When I went to Burnley when I was around 36, I played over 90 league games across the two seasons.
"I worked hard, I did my best to be in the best shape I could be and look after myself and I can say it served me well.
"As you say, the way things were was very different then and I look back on my career with a lot of happiness, and it's nice to have this record at Swansea.
"The welcome I had on coming to the game was wonderful, and it was the same for me when I went to Coventry and they were two clubs whose results I always look out for."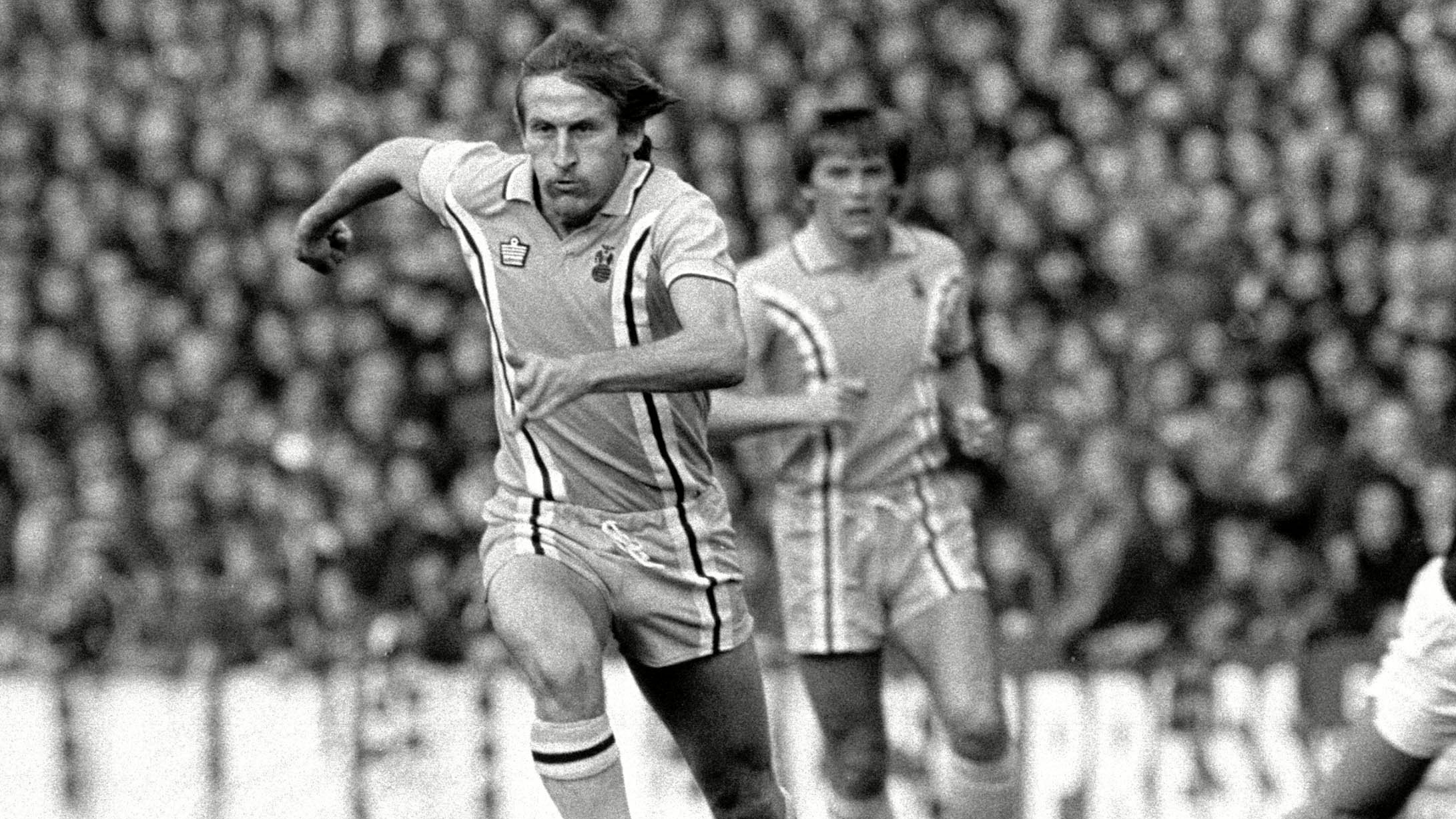 Hutchison was 38 when he joined the Swans in the summer of 1985, also making him the club's oldest signing.
The club had just managed to avoid relegation from the Third Division under John Bond, but problems on the field paled into insignificance compared to the off-field travails that threatened the club's very existence.
With the Inland Revenue seeking payment on a six-figure tax bill, just a few months into Hutchison's time at Swansea a winding up order was issued on December 20, 1985.
The outlook was bleak, but the 'famous five' of Peter Howard, Harry Hyde, Bobby Jones, Mel Nurse and Dave Savage were able to secure a stay of execution and a friendly against Manchester United would bring in a bumper 20,000 crowd and valuable gate receipts.
Bond left, and Hutchison was handled the managerial reigns in the toughest of spots.
"I can remember being called into an office and told there were two weeks of wages, and there was nothing coming after that," he recalls.
"We spoke about trying to have a friendly to raise money, and I had guested for Manchester United at one point in Australia, so I called Mick Brown who was the assistant manager there.
"He spoke to Ron Atkinson and they agreed to bring a team down, and I think the only cost they asked us to cover was for their team bus. The rest of it they allowed us to keep or they did not charge us for.
"I think we made £40,000 from that, and I just don't think the club would have survived without that.
"Supporters were collecting money on the concourses and it was great that Manchester United were willing to look out for a club going through hard times like that.
"It was a very difficult time, but we had some good people and good players like Dudley Lewis, Andy Melville and Dean Saunders.
"Jimmy Rimmer and Robbie James were there, but we had players on loan that we could not pay to put up in a hotel or in digs. So, they would not train with us in the week, they would come for the game and go back again.
"I remember the day they padlocked the gates at The Vetch and that was just horrendous. I was 38 at the time, but there were a lot of young lads wondering what might happen to them."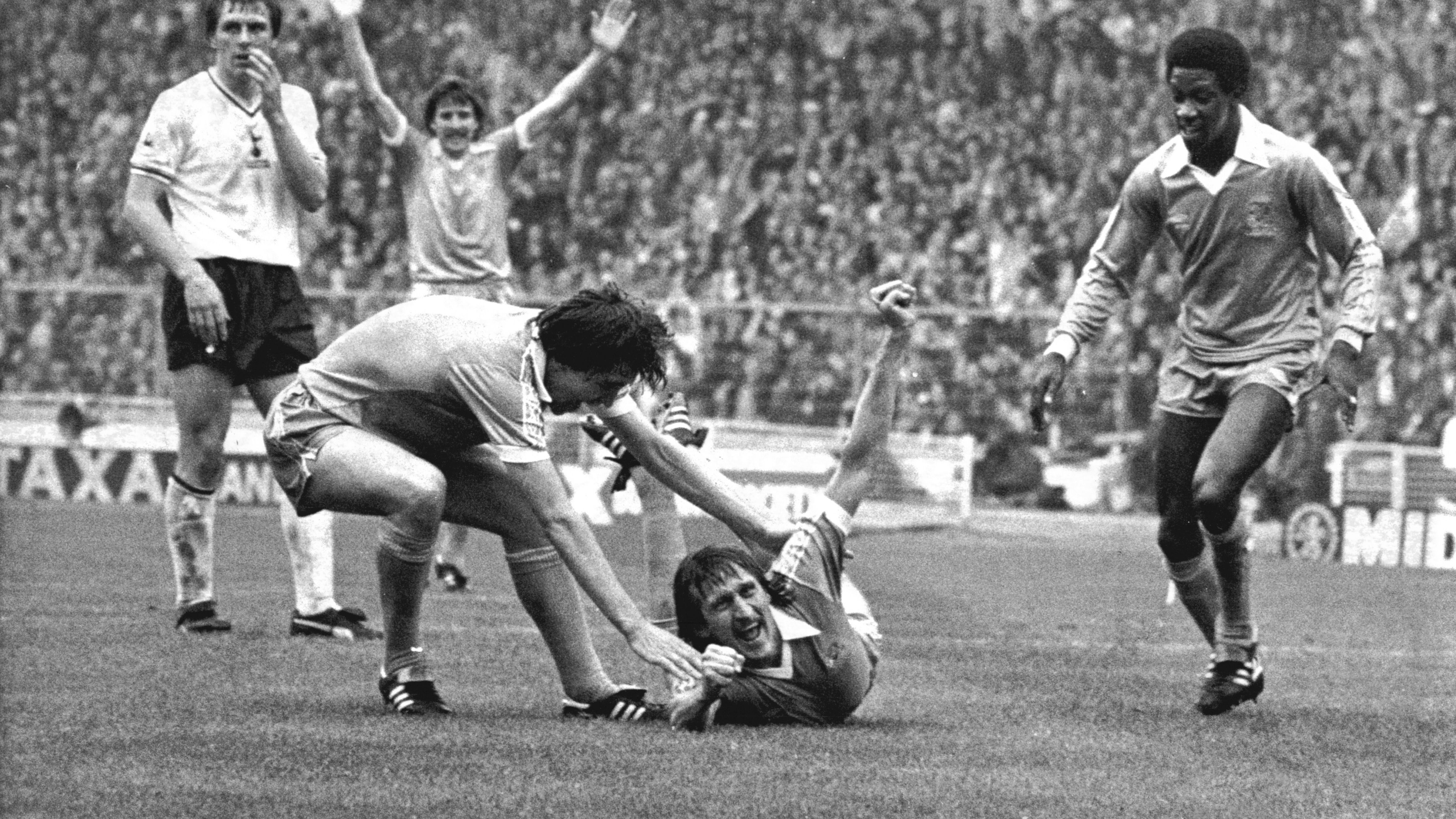 Relegation to the Fourth Division was unpreventable, but Hutchison remained on board – relinquishing the managerial role to continue to play - and helped the club start to climb again courtesy of play-off success over Torquay in 1988.
He lifted the Welsh Cup in 1989 and got to experience European football with the Swans before joining Merthyr shortly after that record-breaking appearance against Southend.
"I was injured for the games against Torquay, I had a groin problem, but I was very proud to have been able to play a part in helping Swansea start to head in the right direction again," he adds.
"I greatly enjoyed my time here, despite the challenges there were to overcome.
"There were some really good people who did a lot to help the club and slowly we were able to start to build something again."
Hutchison went into community work following his retirement, initially with Bristol City before holding a number of other positions, including with the Professional Footballers' Association where he would visit schools and regional initiatives.
His knowledge and expertise in that field informed his book having a wider remit than a retelling of his illustrious career.
Having known the setbacks young footballers can face, and the challenges met by many he encountered in his community roles, he wanted to end up with a final product that
"That was one of the reasons for doing the book, that my grandchildren had not seen me play and the insight I had got from all the work I have done with football in the community," he said.
"It was (author) Kevin Shannon who approached me about a book, I had not really thought about it, but we felt it should be something that isn't just about playing in World Cups and FA Cup finals.
"I want my own grandchildren and those I have worked with in the community to understand, but not be disheartened by, the setbacks you inevitably suffer. I had them myself as a young man, and as an older player.
"The front cover of the book is me playing for Scotland, but that is the final product of everything I experienced and went through.
"As a young player you experience disappointment, you experience rejection. People will doubt you, and I used that as motivation to keep going because someone will always believe in you.
"That's my message really, it's about believing in yourself and working hard. People only ever see what happens on a Saturday, but there is so much more that goes into football and into life."