Under-18s to kick off league campaign at Barnsley
4th August 2021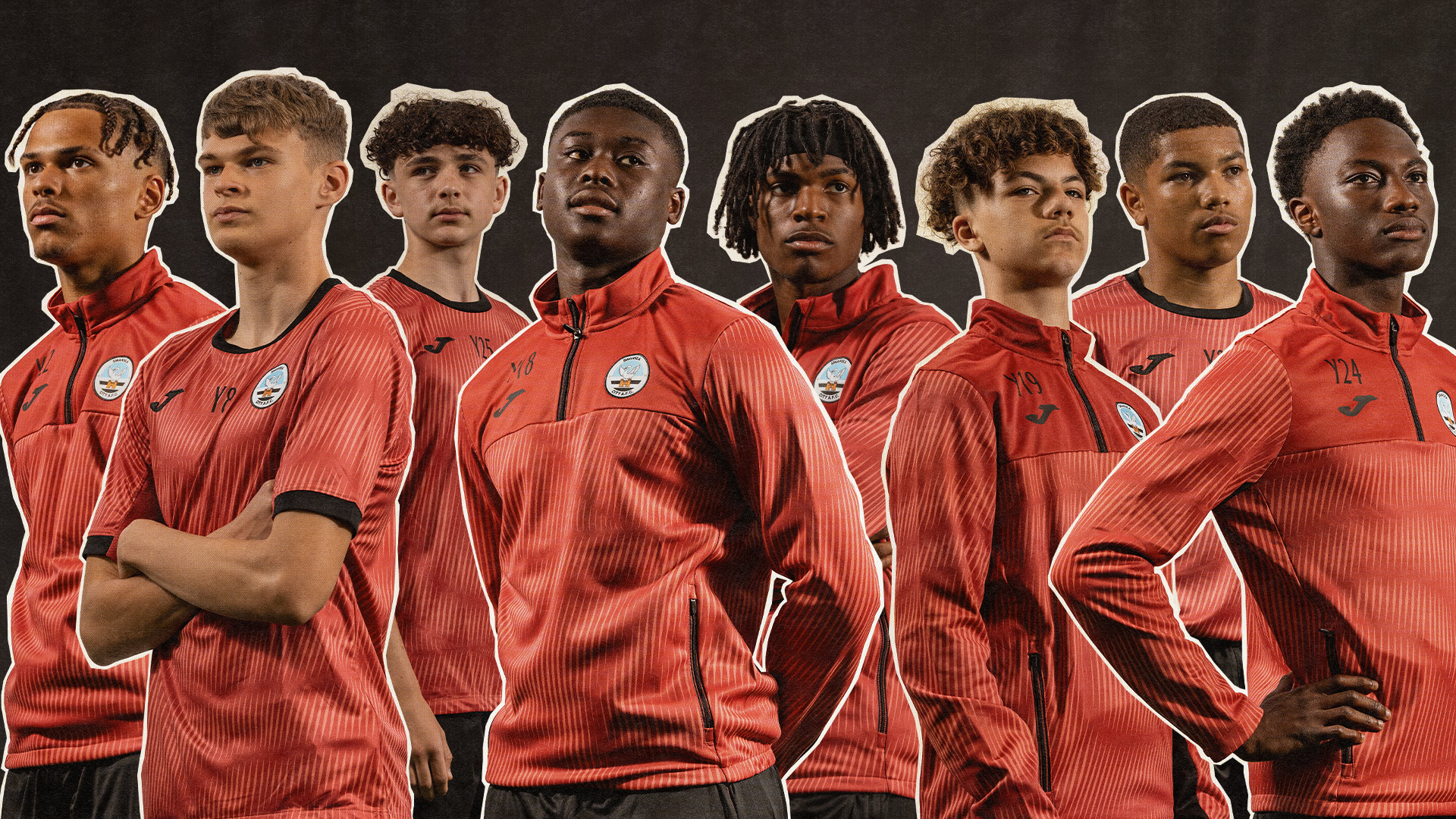 Swansea City Under-18s' Professional Development League fixtures for the 2021-22 season have been released, and kick off with a trip to South Yorkshire.
Byron Anthony's side will kick off their season away to Barnsley on Saturday, August 14 and is followed by their first home game against Coventry City a week later, which is to take place at Landore Training Ground.
The first week of November sees the side host the first South Wales derby of the campaign, with the reverse fixture scheduled for the first weekend in February.
The final home fixture will see Swansea take on Hull City on April 23, with the development side concluding their season away to Crewe Alexandra on May 7.
The full fixture list can be found below:
Please note all fixtures are subject to change.
Barnsley U18s v Swansea City U18s – Saturday, August 14
Swansea City U18s v Coventry City U18s – Saturday, August 21
Wigan Athletic U18s v Swansea City U18s – Saturday, August 28
Swansea City U18s v Sheffield United U18s – Saturday, September 4
Peterborough United U18s v Swansea City U18s – Saturday, September 11
Charlton Athletic U18s v Swansea City U18s – Saturday, September 25
Swansea City U18s v Millwall U18s – Saturday, October 2
Colchester United U18s v Swansea City U18s – Saturday, October 23
Watford U18s v Swansea City U18s – Saturday, October 30
Swansea City U18s v Cardiff City U18s – Saturday, November 6
Bristol City U18s v Swansea City U18s – Saturday, November 20
Swansea City U18s v Ipswich Town U18s – Saturday, December 4
Queens Park Rangers U18s v Swansea City U18s – Saturday, December 18
Swansea City U18s v Bristol City U18s – Saturday, January 8
Ipswich Town U18s v Swansea City U18s – Saturday, January 15
Swansea City U18s v Queens Park Rangers U18s – Saturday, January 29
Cardiff City U18s v Swansea City U18s – Saturday, February 5
Swansea City U18s v Watford U18s – Saturday, February 19
Swansea City U18s v Charlton Athletic U18s – Saturday, February 26
Millwall U18s v Swansea City U18s – Saturday, March 5
Swansea City U18s v Colchester United U18s – Saturday, March 19
Sheffield Wednesday U18s v Swansea City U18s – Saturday, April 9
Swansea City U18s v Hull City U18s – Saturday, April 23
Crewe Alexandra U18s v Swansea City U18s – Saturday, May 7