Wasiri Williams | The tough times I went through do not define me, I've worked really hard for this opportunity
10th June 2022
First team
In a world where academy starlets and multi-million pound transfers are the norm, Wasiri Williams has a very different story to tell.
It's rare, yet refreshing, that a footballer returns home to work their notice in their day job before relocating to their new club.
But that was the case for Williams who returned to London on Thursday to complete his last two days as a youth delivery officer at Reaching Higher, a charity that supports young people aged 11-21 by teaching them transferrable skills and helping them reach their goals, before making the permanent move to South Wales.
The 22-year-old's role saw him supporting and mentoring young people in Croydon, a role that proved very rewarding and allowed Williams to give something back to the community he hails from.
"Day to day I mentor kids, I go into schools and deliver sessions which could include mentoring, teaching transferrable skills and after school sports programmes and I guide them to what they want to do," explained Williams.
The centre-back came to work in Reaching Higher after an incident in his own life when aged 17 made him determined to alter the path he was on and help youngsters avoid some of the many pitfalls they can encounter.
"There was an experience when I was younger through the circumstances I was in at that stage of my life," added Williams, who was convicted of robbery as a teenager.
"It doesn't define the person I am, I've matured and done so much for myself and others from that stage.
"I'm not happy that it happened but it has definitely made me someone that can talk to young people in any area and tell them what is the best step for them, whether it's drama, football or anything they want to do.
"They can achieve anything they want to do and they don't have to step into the wrong side of it."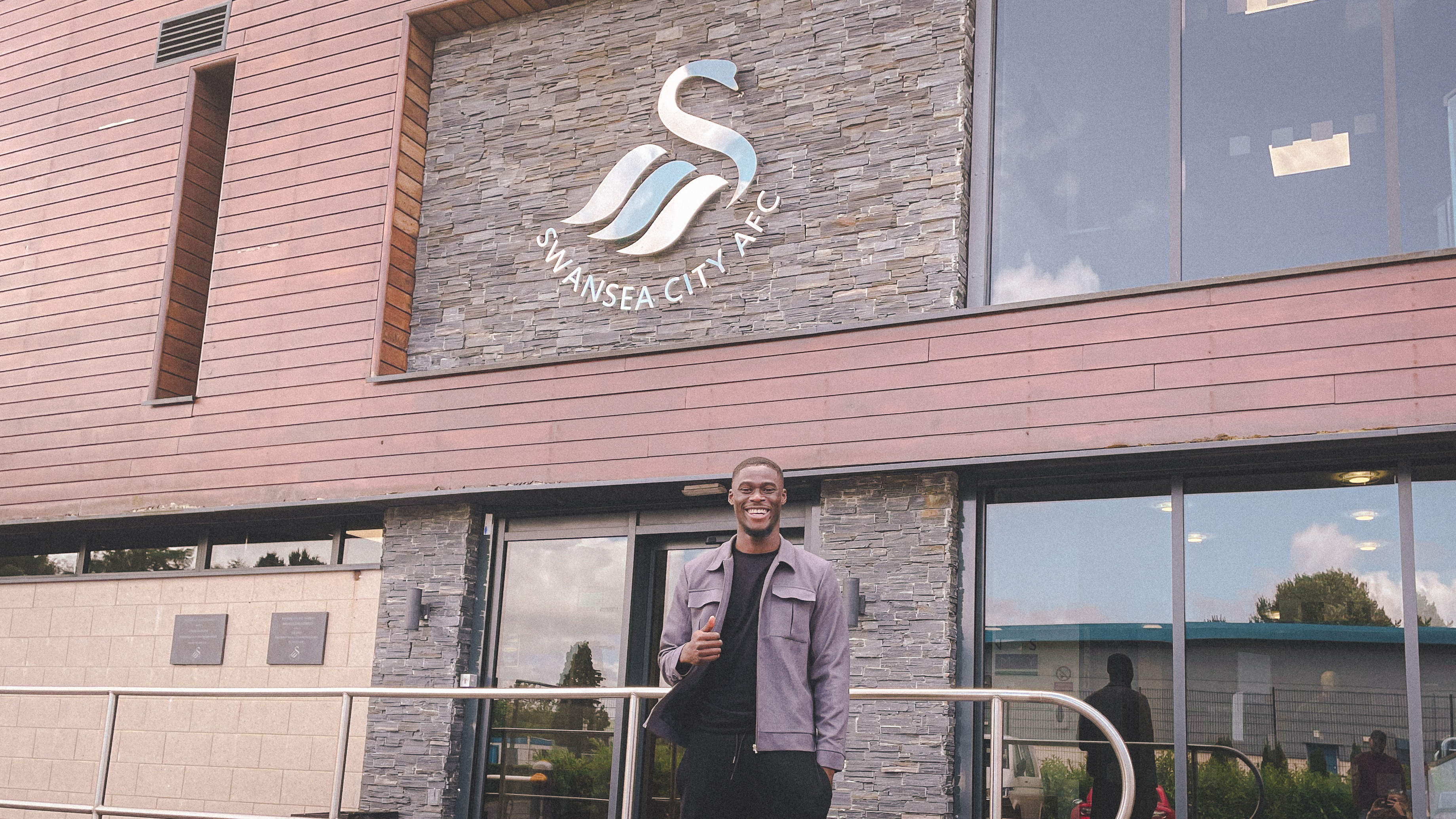 A raw passion for football and a desire to carve a career in the game saw Williams continue to play and train at non-league level whilst holding a full-time job, whilst dedicatedly following an individual training programme on his only day off.
Those jobs were often varied, ranging from stewarding at Queens Park Rangers and Wembley, modelling for boohooMan, plus his responsibilities with Reaching Higher.
"In non-league, I trained twice a week and played on a Saturday," said Williams.
"It was so, so stressful because I would leave work at 4.30pm and training would start at 6.30pm, I'd then eat food pre-training on the train and would then eat my dinner on the train after training and I'd get home around midnight.
"It was quite challenging at times waking up the next day for work, especially when you work with kids and they are always so full of energy and ready to go. Stuff like that has definitely defined who I am today.
"In my old job, Sunday was my day off so I'd be sure to get some runs in and get some training in with my agency, I've put a lot of hard work in to get here but I'm so chuffed to be signed."
But Williams is grateful for the life experiences he has had, and believes the challenges he has faced in chasing his dream give him a different perspective on life on and off the field.
 "I've been in non-league all my life pretty much and I've more or less played at all the levels at non-league so I feel that that has kind of helped me as a player," he explained.
"I've made yearly progressions going up the league and I feel that has shaped me as a player.
"The fact of being in non-league and doing everything myself, working and trying to get into football has really defined me as a person and as a player.
"I feel like that's something that I can add to the squad too, that raw passion of just wanting to play football and it not just being handed to you."
Growing up in South London, Williams had a glimpse of life as a Swansea City player when Wayne Routledge visited his school, which just happened to be the school Routledge himself attended as a youngster.
"Wayne Routledge went to my school so when I heard Swansea were interested I felt a connection there too, it'll be great," adds Williams.
"I met him when he came to my school, he came to drop a shirt off for a charity.
"He was a great player here so I'm more than excited, it's been a long time coming and I just can't wait to get started.
"The gaffer has been really helpful with the journey into actually getting signed and he's been so welcoming. I'm really looking forward to getting down to work."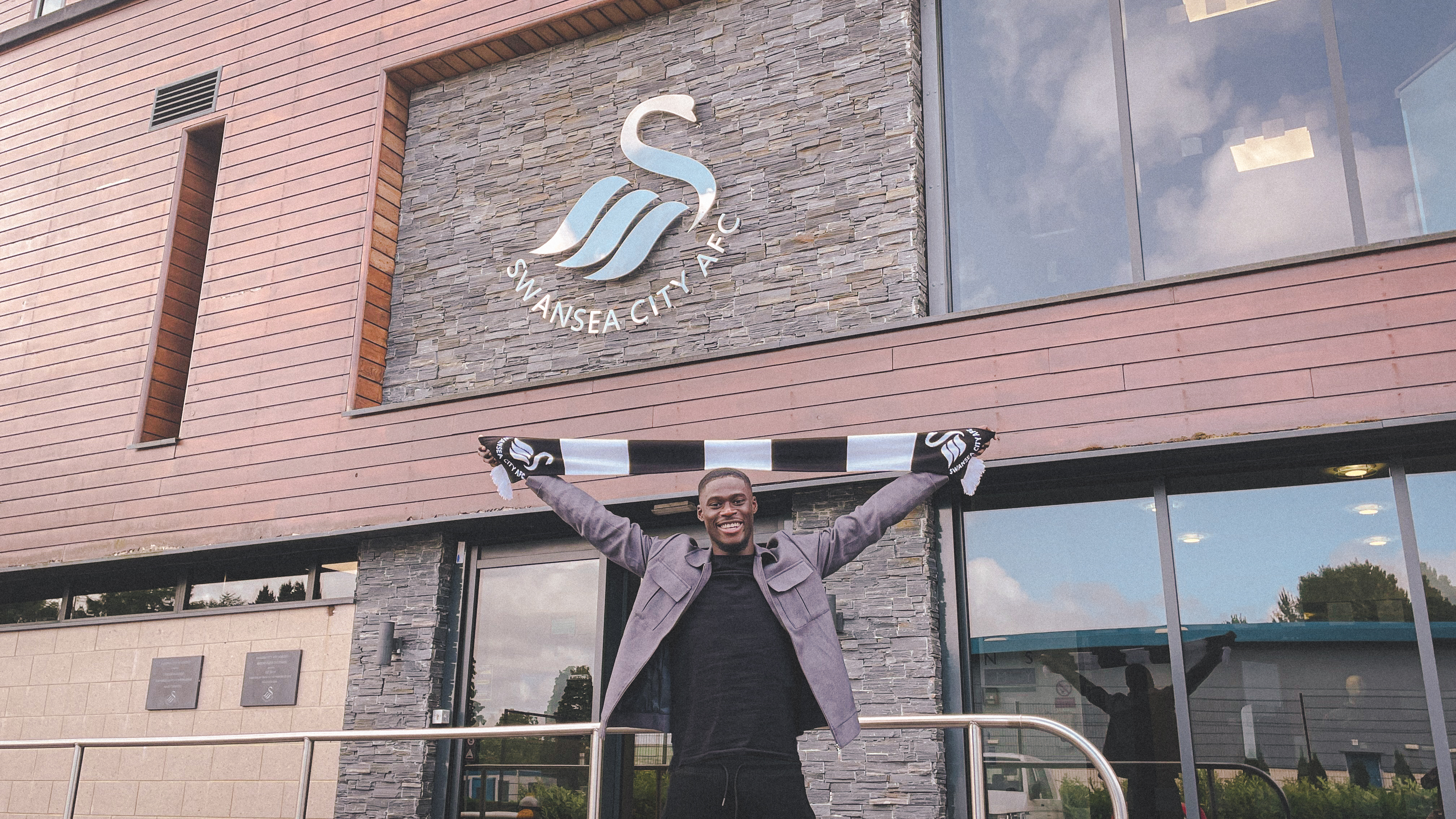 Williams has had the opportunity to have an insight into The Swansea Way and Russell Martin's philosophy after he completed a successful trial period at the club at the end of last season.
"From the first week I arrived I realised that the football was very different and it suits me so well because that's one of my key attributes; being able to play," he continued.
"I'm creative, I love a tackle and I enjoy defending, I love it.
"There were quite a few things that made me think that Swansea was the place for me. One of them was the crop of ex-managers that have been at the club.
"It's a club that a lot high-profile players, coaches and managers are attracted to so it was only right that I did the same."
A Crystal Palace supporter himself, Williams has also drawn comparisons to Palace centre-back Marc Guehi who had a hugely successful loan spell at the Swans across the 2019-20 and 2020-21 seasons before joining the Eagles and recently making his England senior debut.  
"We get a lot of comparisons to be fair. I get stopped in the street when I'm in Croydon, I got in a cab one time and the driver thought I was him!" laughed Williams.
"I like to think we do have some similarities in the way we play. He's an England international now, and anyone would love to follow in his footsteps, but I know I have an awful lot of work to do and I have to carve out my own path.
"Swansea is definitely a club where all eyes are on because they help a lot of players progress. When I got told about the offer I thought that it was the perfect move."
As today marks his last day in his day job, Williams can now focus solely on the task ahead in SA1, and he already has a few targets in mind.
"The aim is to win the league and get promoted. I'm hoping for many clean sheets and hopefully I get some goals along the way," he says.
With the numerous hurdles and challenges Williams has already overcome, you wouldn't dare bet against him reaching those goals.