Welcome to the Swans new website
18th July 2019
Club
Eagle-eyed Swans fans will have noticed that the official club website now has a new look and feel.
We've teamed up with a new website provider, Other Media, to provide Swansea City fans with a cleaner, crisper and intuitive viewing experience across all devices.
Other Media currently provide our official club app which has been shortlisted for seven major industry awards since its launch in 2017.
All the normal Swans content is still available on the website to keep the Jack Army both home and abroad updated with life at the Liberty, but now with an improved user experience.
With over 80 per cent of visitors viewing our official site via a mobile or tablet devices compared to desktop, we've focussed even more on improving the small screen user experience.
The revamp was also made in conjunction with our supporters through their advice and feedback on the club's Digital Focus Group.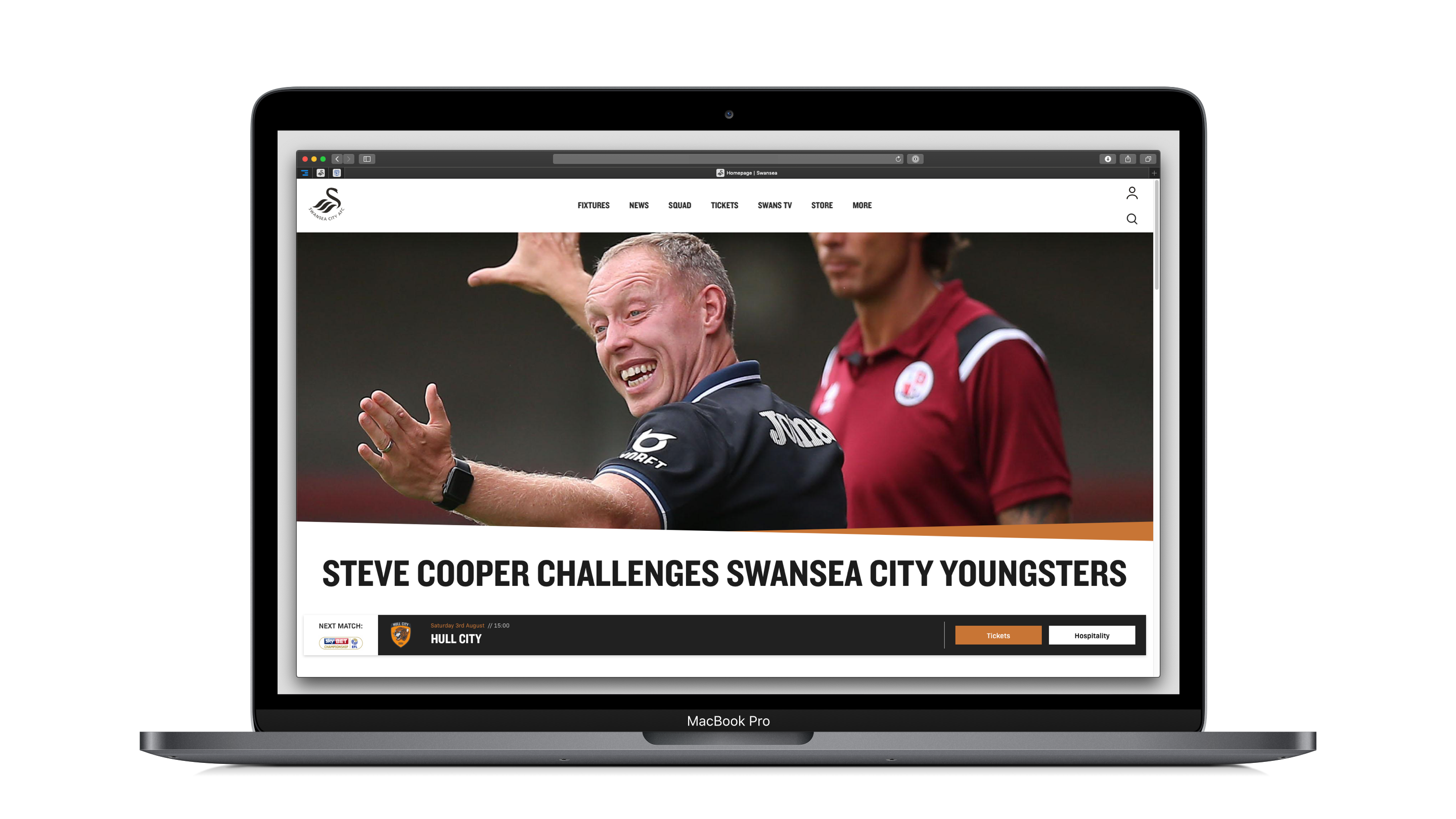 Led by the club's Head of Digital, Rebecca Edwards-Symmons, the group consists of digital professionals within our loyal fan base. They were fully engaged in the new website design process and previewed the site before today's launch.
The new site isn't just easy to navigate, but it is intuitive in relation to what is important on that given day.
On a matchday, for example, the main hero position on the homepage will evolve into a live status to incorporate our popular match centre with build-up, team line-ups and minute-by-minute text and commentary. It will also enable our international fans to log in to SwansTV LIVE to see all the match action.
As with any new build, the website is still in a development phase. There will be bugs to rectify, tweaks to make and sections to add, so please stick with us while we add the finishing touches over the course of the next few weeks.
We hope you like the new look and feel of the site.