Yan Dhanda | Social media companies must take tougher stance on racist abuse
18th February 2021
First team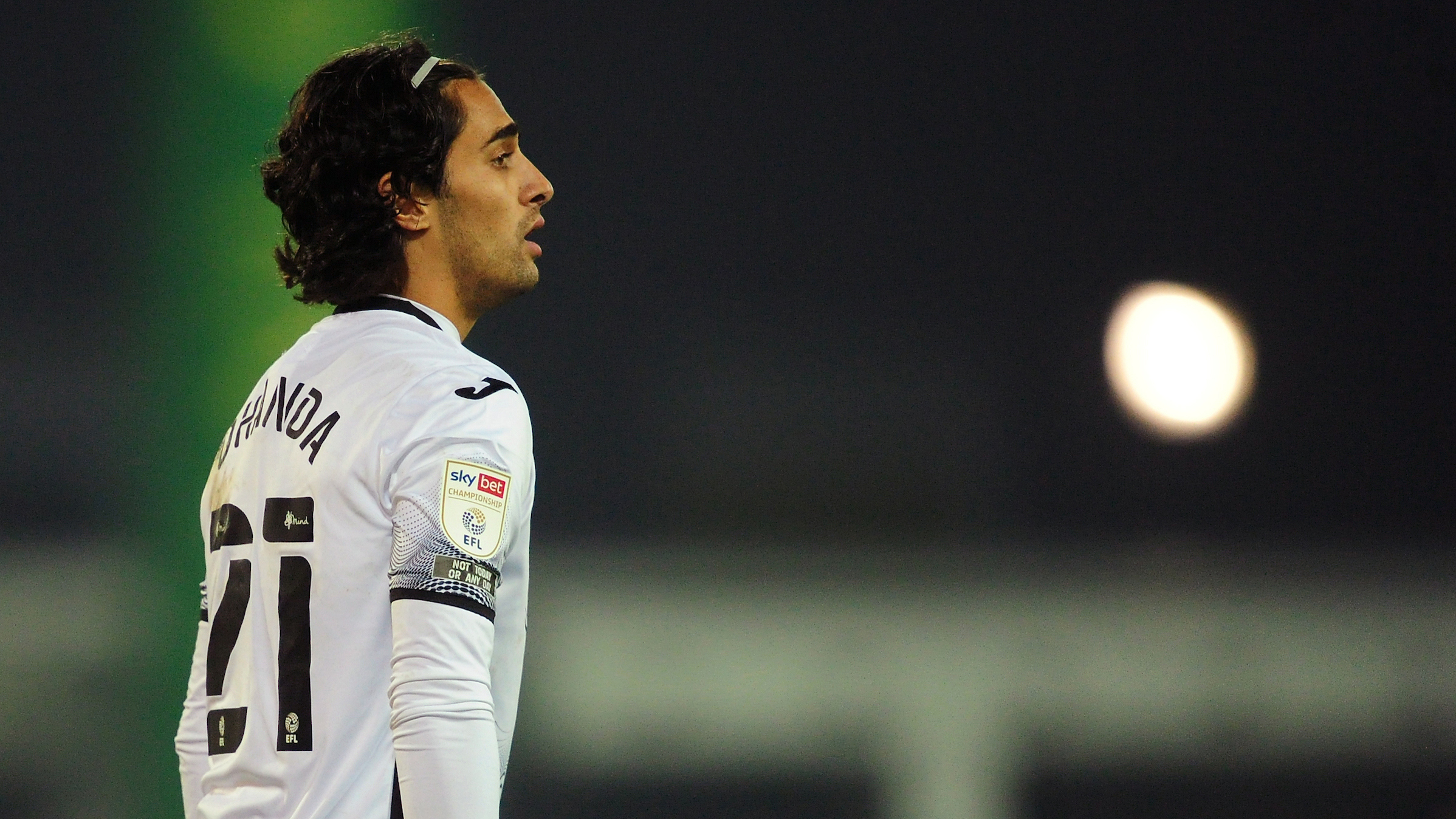 Swansea City midfielder Yan Dhanda has urged social media companies to take responsibility and play their part in preventing further racist abuse being posted on their channels.
The Swans playmaker, who is British Asian, was subjected to appalling racist abuse on Instagram following the FA Cup fixture with Manchester City last week.
The club is assisting South Wales Police with their investigation, while Dhanda has had the full backing of everyone at Swansea City, along with messages of support from fans of opposing clubs up and down the country.
The midfielder today spent an hour with local, national and international broadcasters and written media to put his views across and increase pressure on social media companies to act more swiftly, and impose stricter requirements and measures on how users create accounts to prevent anyone else from being subjected to any racist abuse.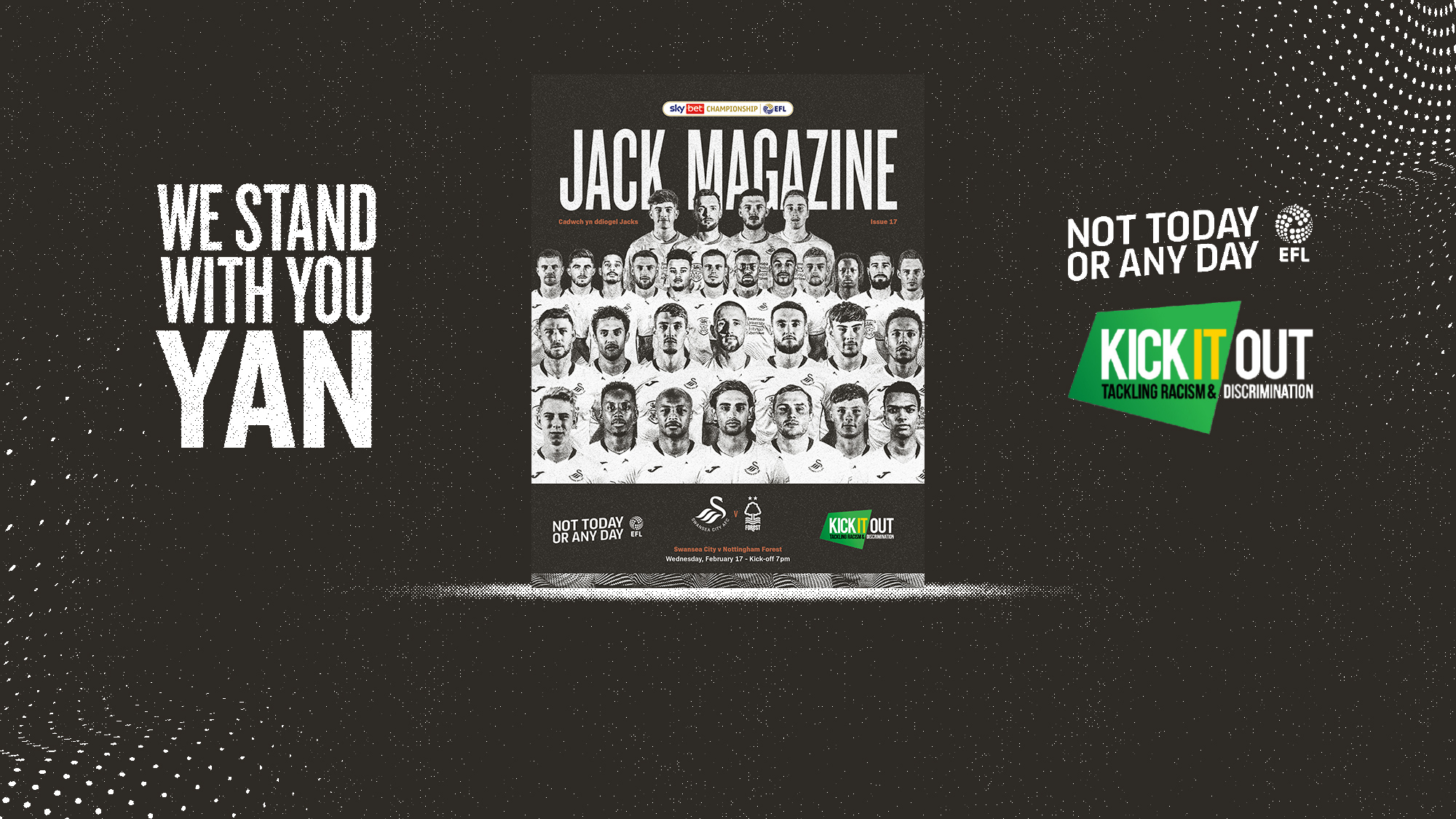 "If I could sit down with social media companies, Facebook, Instagram, Twitter - whoever it is – I'd tell them there should be some sort of requirement of proving who you are before you even sign up to the social media apps that you want to use," said the 22-year-old.
"I think if you still want to send abuse and be racist and discriminate others, then you can be tracked down, your account can be banned and you can't make another one.
"Until people have to prove their identity before signing up to these social media websites, then I can't see anything changing. Social media companies are just adding fuel to the fire."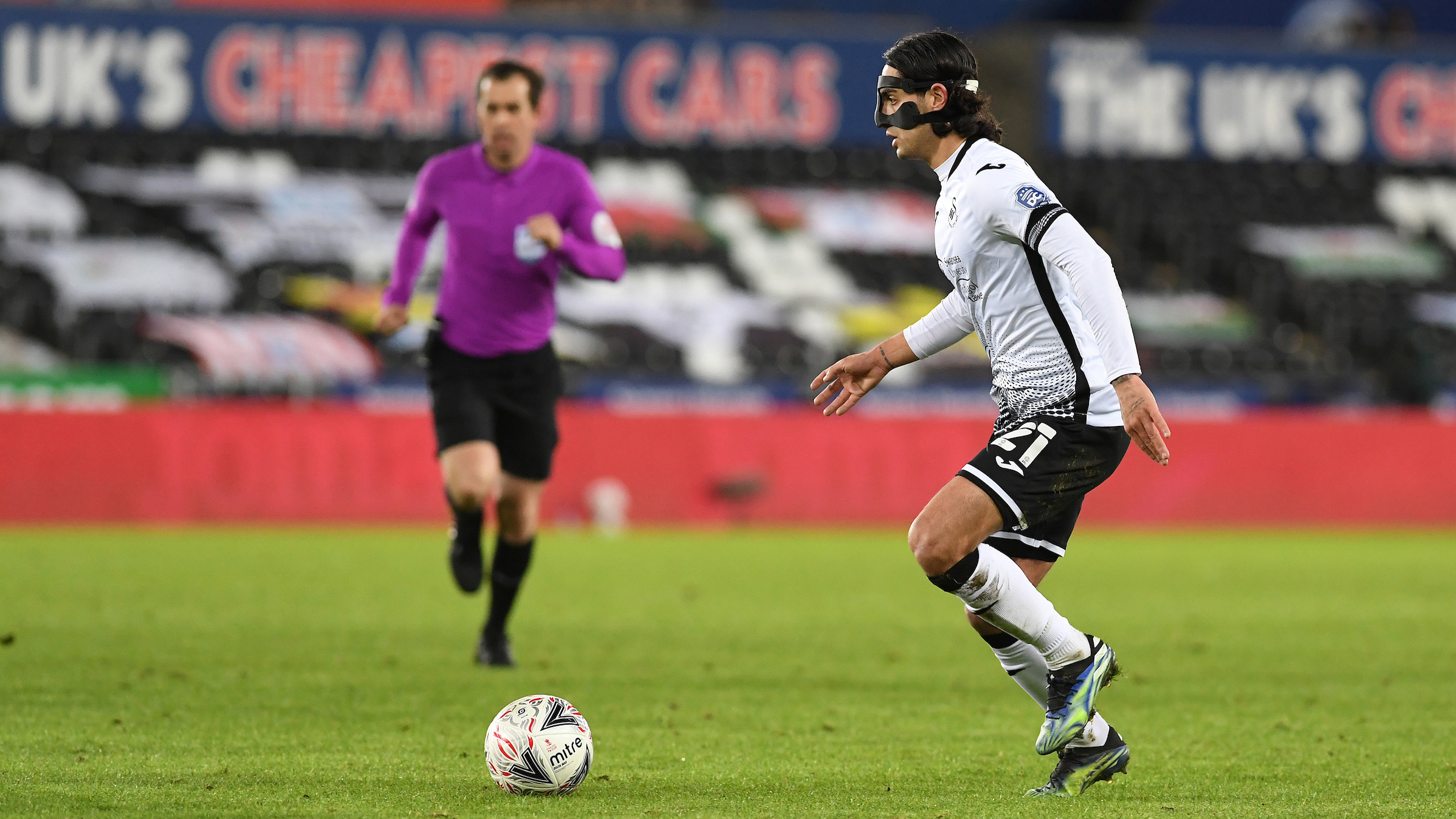 Facebook, who own Instagram, have restricted the person who sent the message from posting on Instagram for a set period of time. However, once that period is completed they will be free to post without any limitation or meaningful oversight.
The leniency shown in respect of the account user's punishment disappointed everyone at Swansea City, and the club has backed Dhanda's call for stronger action from social media companies in order to stamp out this type of toxic behaviour.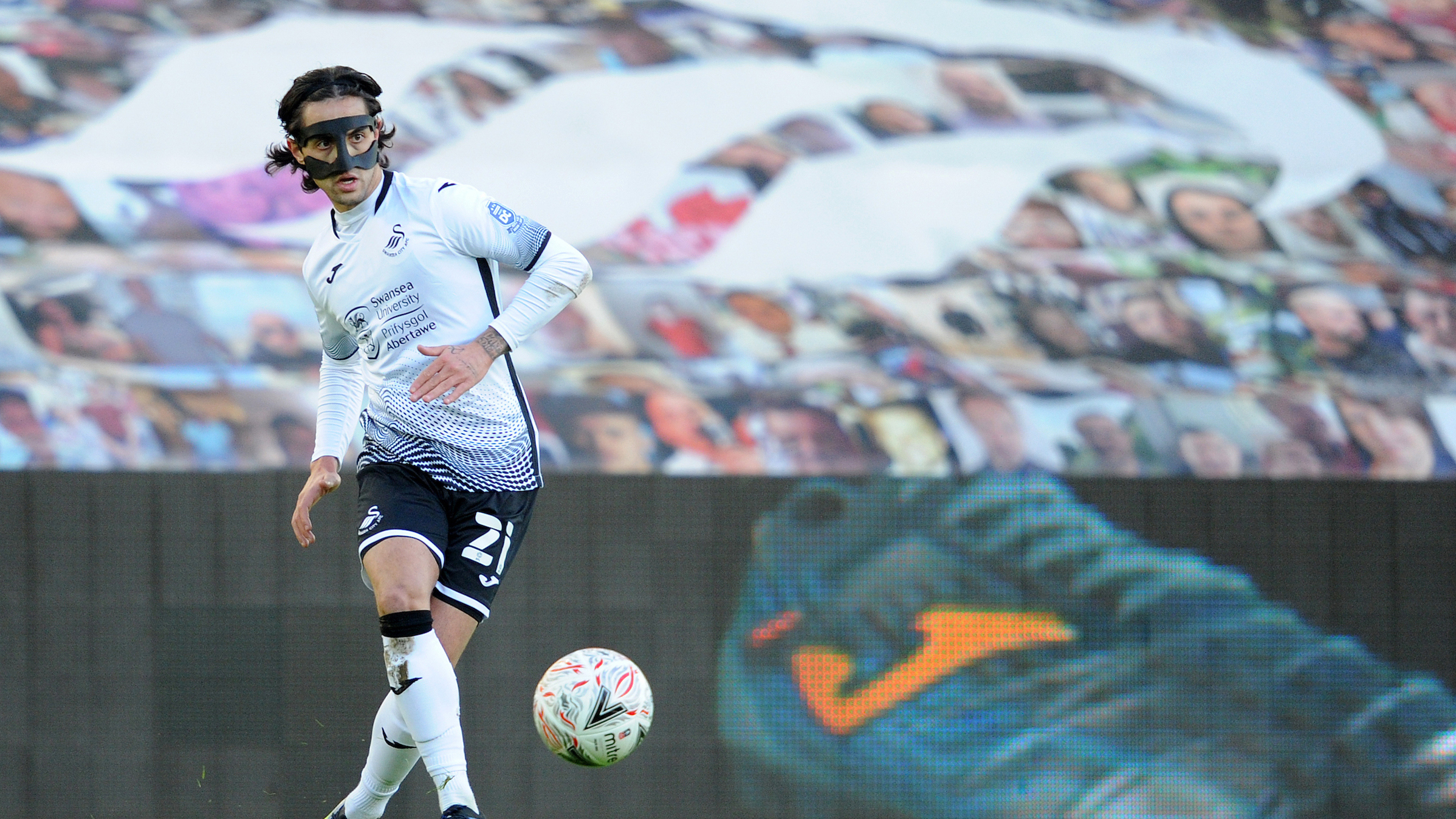 Dhanda added: "I think this is where a big problem is with the social media companies, for anyone to create an account and be whoever they want to be and hide behind the screen and say whatever they want to whoever they want, it's bad and that's why I'm trying to speak now because things need to change.
"All the social media companies have to do is put themselves in the shoes of the person who is being abused. I'm not just talking about myself. I see abuse getting sent to women footballers, people for the way they look, racial comments, comments about people's disabilities – it shouldn't happen.
"The social media companies see it every single day. Anyone with a good heart wouldn't let this happen. Anyone who understood the pain that people go through who are getting the abuse - it shouldn't happen.
"When the punishment came out for the person who abused me and I saw it on Twitter, I immediately responded with how I felt and put a comment on there, saying social media companies are actually adding fuel to the hate and allowing people to get away with doing it again.
"I haven't had conversations with the social media companies, but that reply - my tweet - was hoping that they would see it and we could get the ball rolling from there.
"If they put themselves in my shoes and saw the way that it affected me, I think that immediately there should be alarm bells ringing and they should want to speak and try and come up with a solution to how we stop this.
"But for them not to do that, it just proved that they're not really too bothered about the feelings of the victims."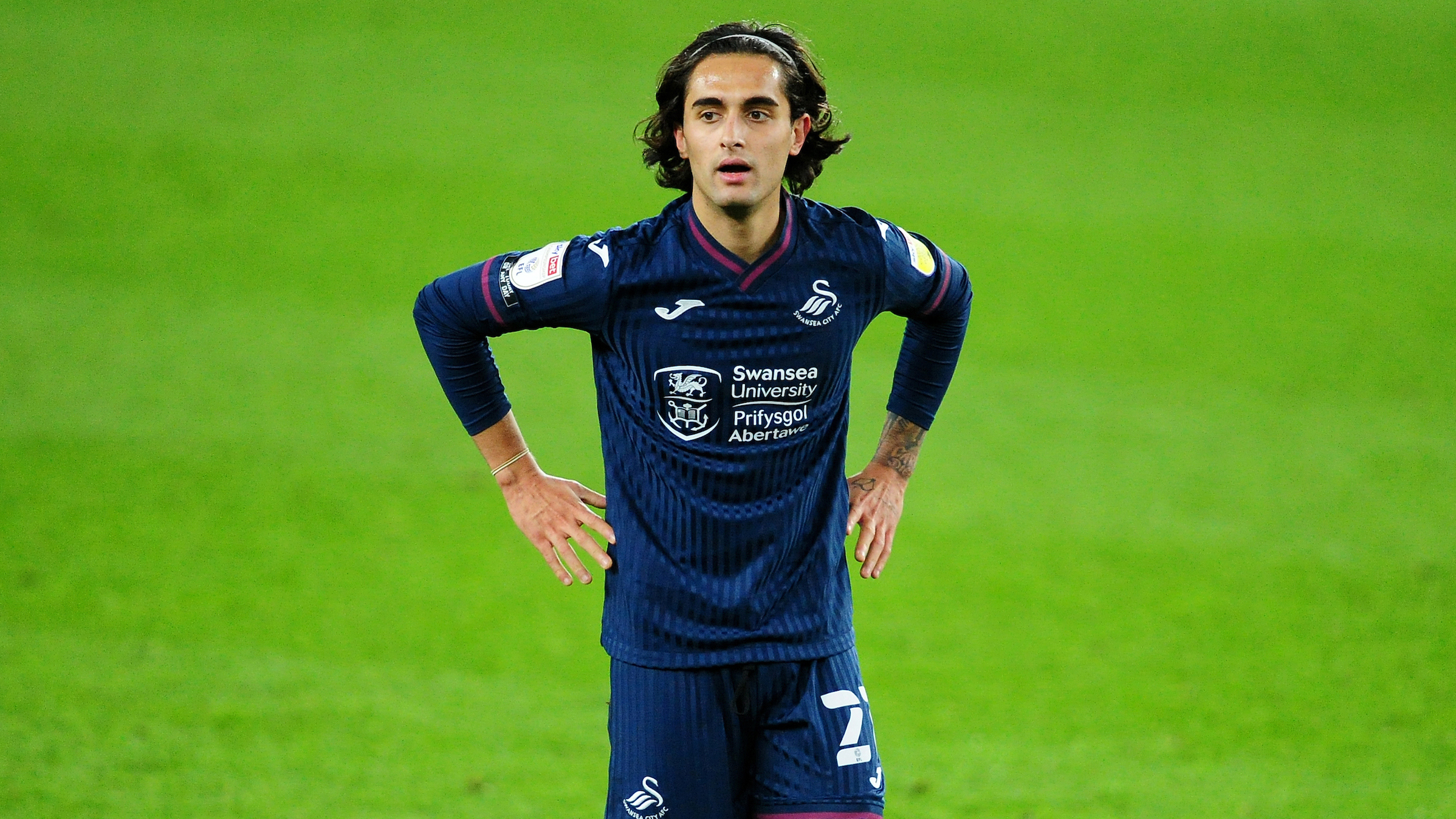 Dhanda, a former England Under-17 international, is one of only 10 British Asians among around 4,000 professional footballers in the United Kingdom.
His passion to succeed in the game and break down barriers for fellow British Asians is a big motivation.
"My dream is for many, many Asian players to come through and play professionally," added Dhanda.
"I am one of very few Asians in the football game. But that excites me and gives me the chance to break down barriers and be a role model for many kids.
"I'm super proud of where I'm from and that's why it hurt me so much receiving the abuse."