Young Swans donate to Mr X Appeal
8th December 2022
Academy
Swansea City's academy players have got into the spirit of giving back this Christmas by donating gifts to the Mr X appeal.
Launched 63 years ago by Tom Bravin, Mr X aims to provide children from low-income or underprivileged backgrounds in south Wales with gifts to open on Christmas Day.  
Bravin passed away six years ago, but his legacy through Mr X is now carried on by his son and a team of incredible volunteers.
The Swans academy players - from the under-18 and under-21 age groups - wanted to play their part and have bought and donated presents that will go to children who are less fortunate this Christmas. 
Volunteers across south Wales are preparing in the run up to Christmas to organise the donation and collection for more than 7,000 disadvantaged children. 
Academy chaplain Eirian Wyn led the donation process at Landore Training Ground, and has assisted with the appeal with the academy for the last seven years.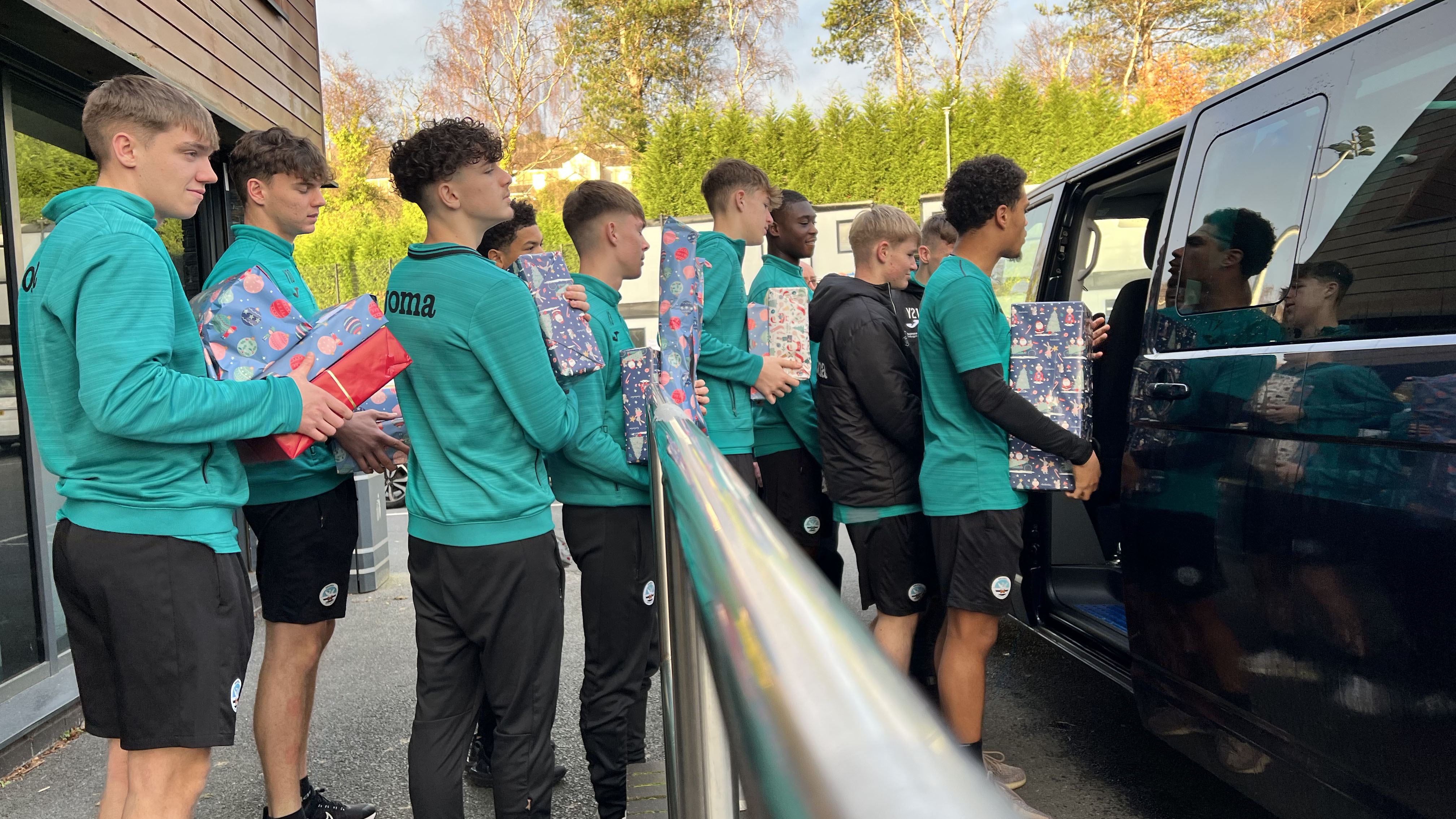 Thousands of gifts donated to the Mr X appeal will be distributed to families this Christmas 
"I've been involved with the campaign for 20 years now,  and it's been a privilege every year to provide children and families with gifts," said a spokesperson for the Mr X Appeal.
"Before Mr X died, we started helping out and we're a small team, but we've been involved ever since.
"A huge thank you to everyone at Swansea City for donating presents to us, their presents will no doubt put smiles on children's faces this Christmas."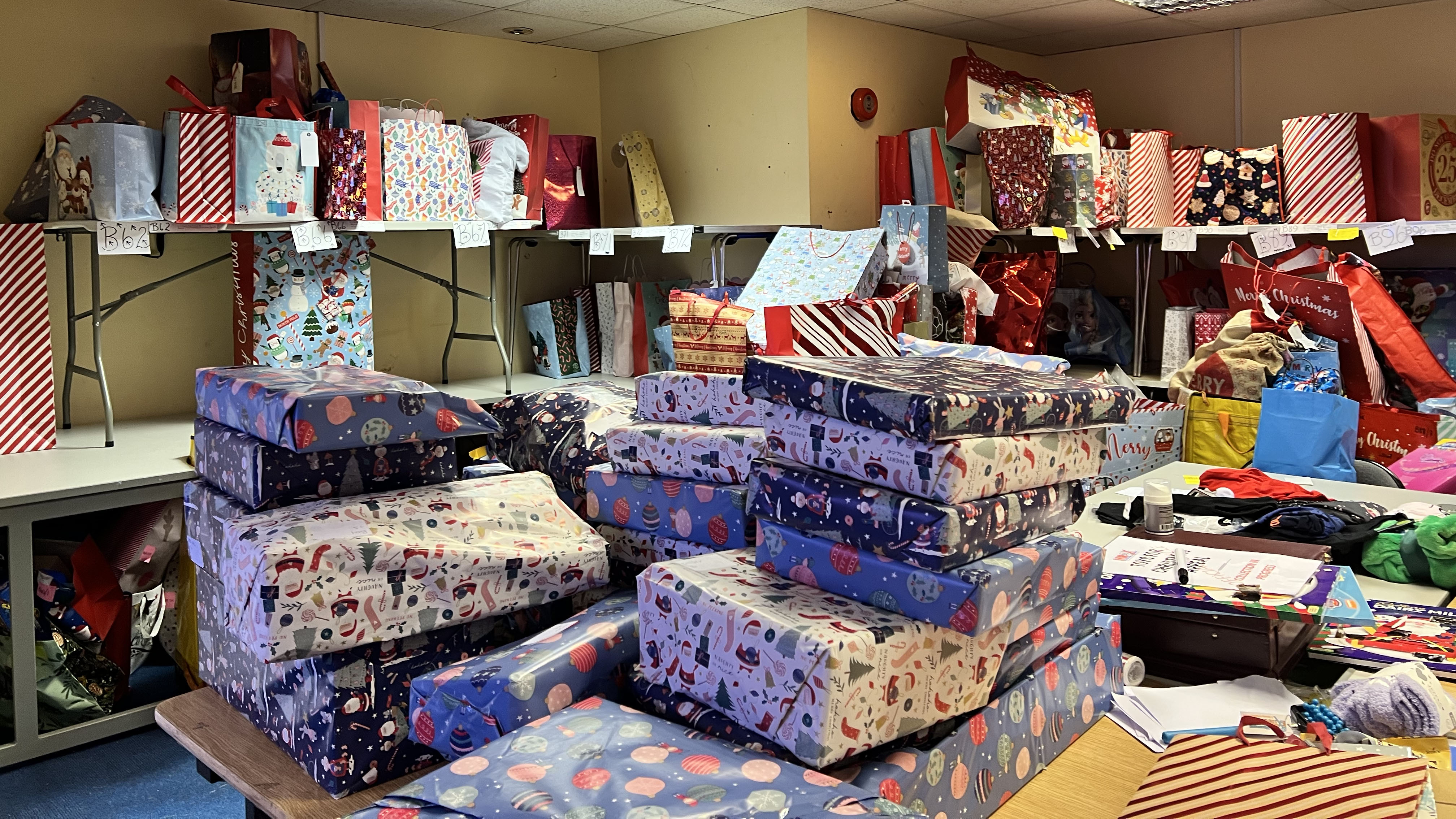 How you can get involved:
Contact the Mr X Appeal on 01792 863 400, 01792 846 271, 01792 523 885, 079 746 893 83 or 079 822 43 402, or on Facebook. 
A member of the Mr X team will then give you a child's name and their age and a reference number - please keep hold of this number. After you've bought your gifts for your child, place them unwrapped in a Christmas-themed gift bag and contact the Mr X team via phone or Facebook to arrange for your item to be collected from a drop-off point near your home.
As in previous years, a Christmas tree will be put up in Swansea city centre with children's names on gift-tags. This Giving Tree is arranged in collaboration with the Mr X Appeal and is another way for people to get names for gifts.