Zane Myers pleased by defensive improvement
6th March 2023
Academy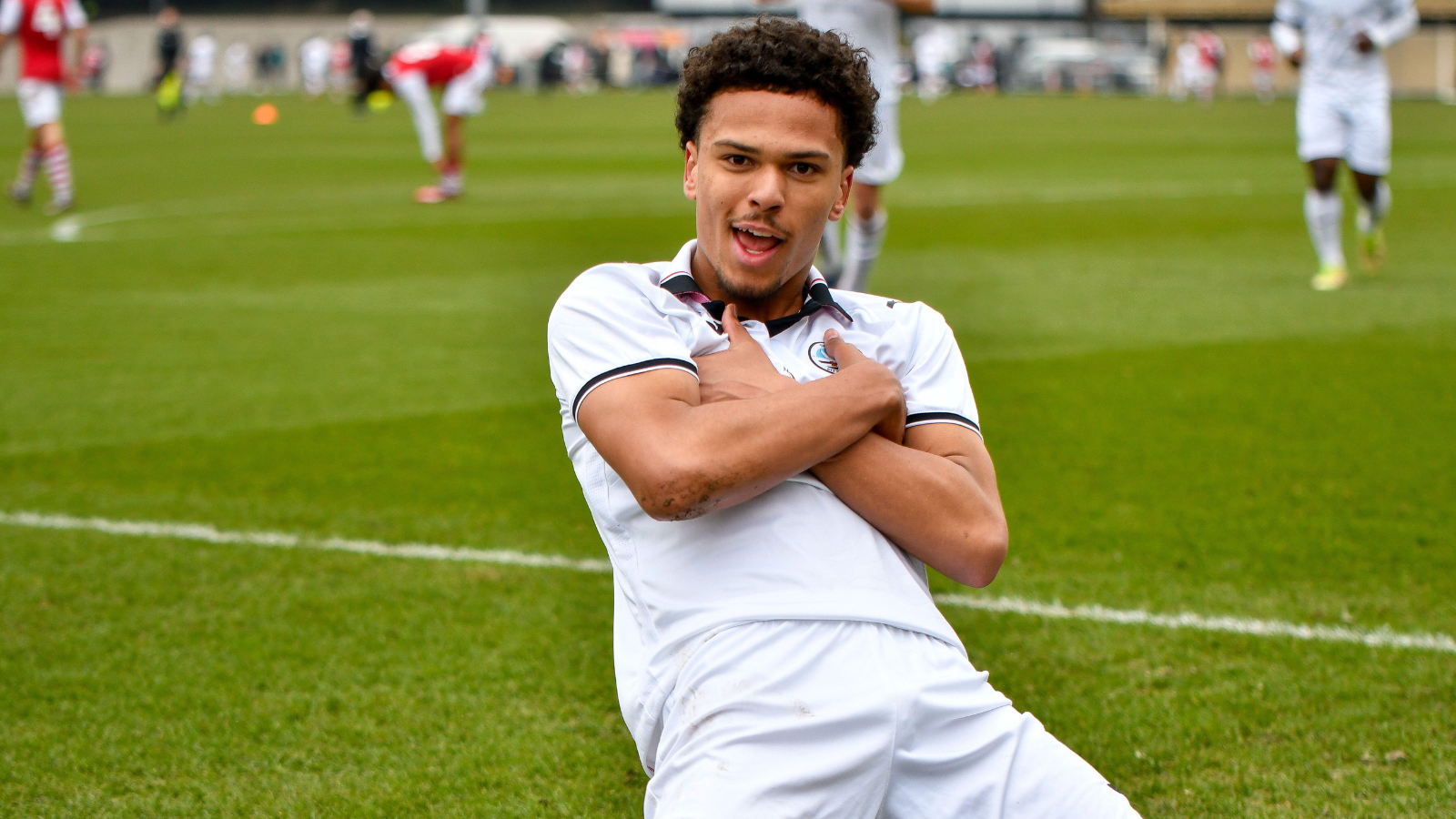 Swansea City Under-18s left-back Zane Myers was pleased to see hard work on the training pitch pay off with a clean sheet in the 2-0 victory over Bristol City.
Myers had given the Swans the lead with 20 minutes played, heading home an excellent Cameron Llewellyn cross, and they doubled their lead before the break when Iwan Morgan finessed a smart finish past the keeper for his 19th goal of the season.  
Myers was delighted with the win and the three points, but was particularly pleased with the defensive shut-out.
"We played well, defended really well and we played out well considering that's what we've kind of lacked in recent weeks," said Myers.
"It was a good feeling to score, I don't really score much and especially not headers.  
"We've spoke about recent games, we've tried to play out but sometimes it works and sometimes it doesn't, but that's part of improving. 
"The younger lads made an impact, and its great that they get a new experience, they are a great credit to the team. 
"Two-nil leads are dangerous. If the opposition score, the momentum goes their way. So, we focused on burying the game once we had taken the lead. 
"I think we defended a lot better today; the lads were great.  It is something we have been working hard on because we know we've been guilty of giving away some poor goals.
"If we just continue with the edge we showed in this game, we'll keep learning and keep getting better."