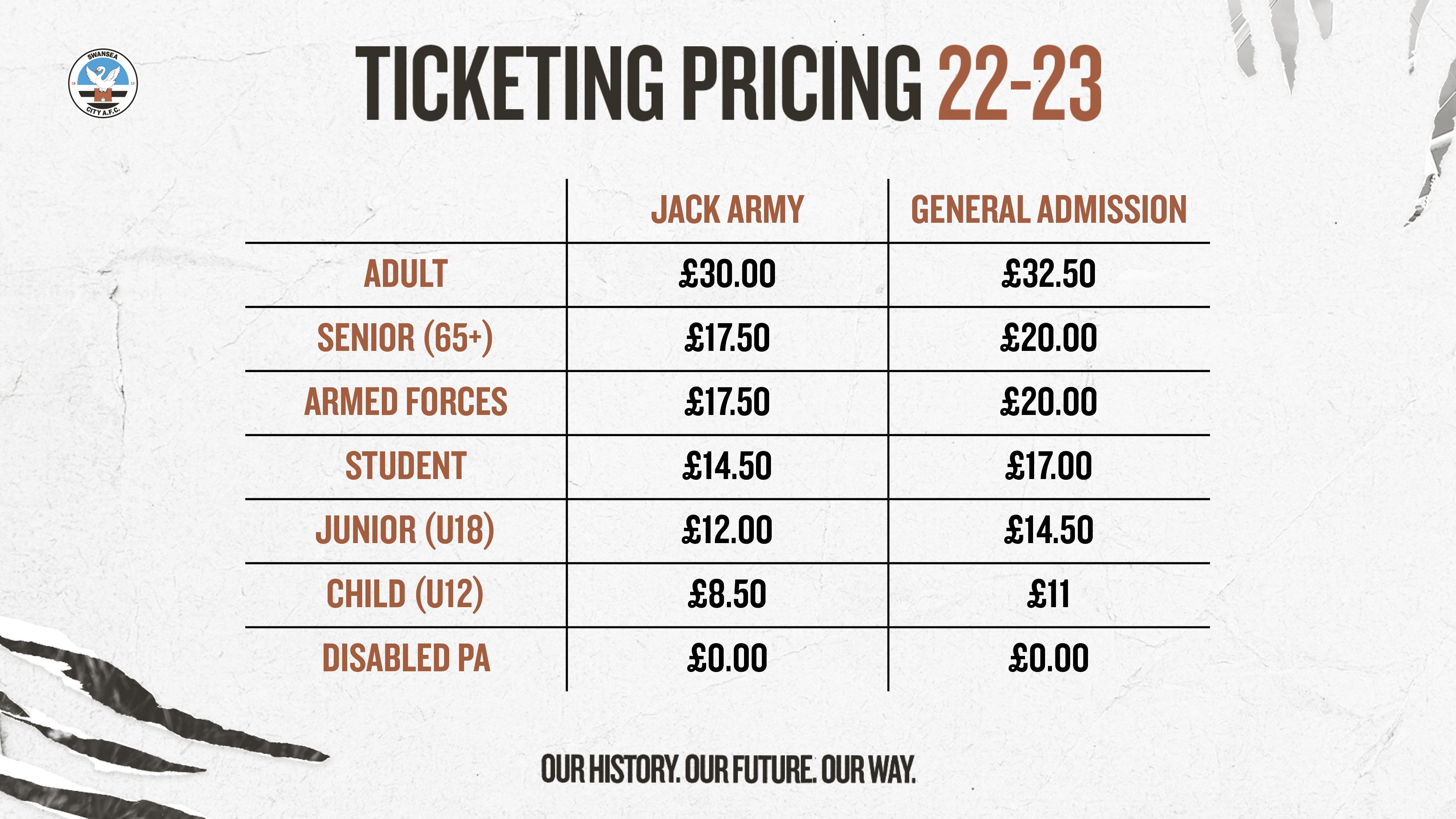 Concessions are Senior 60+, 18-21 year olds, disabled supporters on high rate DLA/PIP and active armed forces personnel. If you'd like to apply for military discount please fill in the form HERE. 
Luton & Millwall Ticketing Offers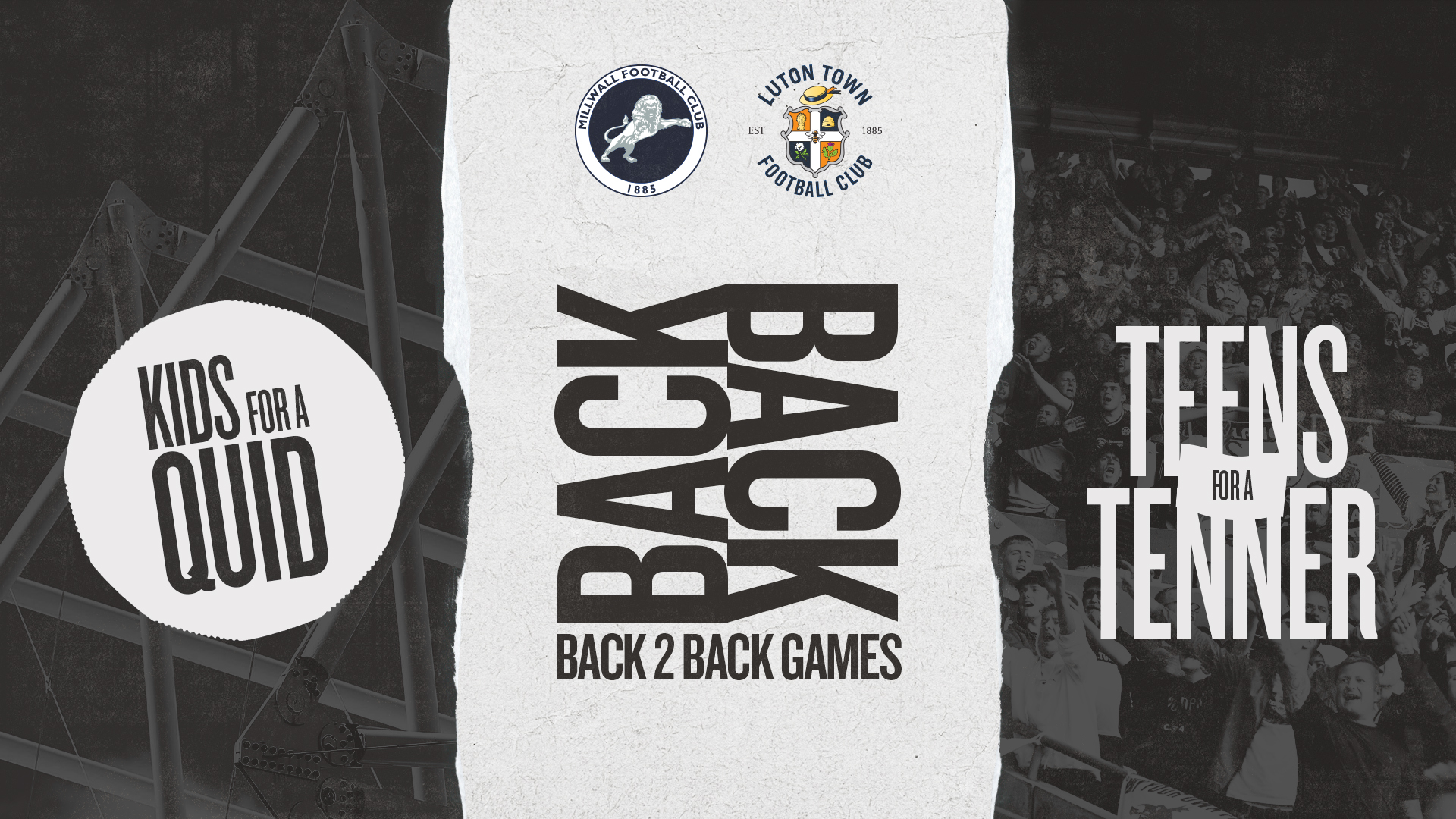 Swansea City are pleased to announce several ticketing initiatives for the Luton & Millwall fixtures, including our 'Back 2 Back' offer, 'Kids for a quid' and 'Teens for a tenner'.
Our 'Back 2 Back' offer will see adults and seniors able to purchase both games for £45 and £30 respectively, a cost saving of £10-£20 on general admission prices.
Our Kids for a Quid offer will also entitle under-12's to £1 tickets, whilst our 'Teens for a Tenner' will allow teenagers between 12 and 18 access to £10 tickets for both our Millwall and Luton fixtures.
An adult and one child can therefore attend both fixtures for only £47, with an approximate discount of 45%.