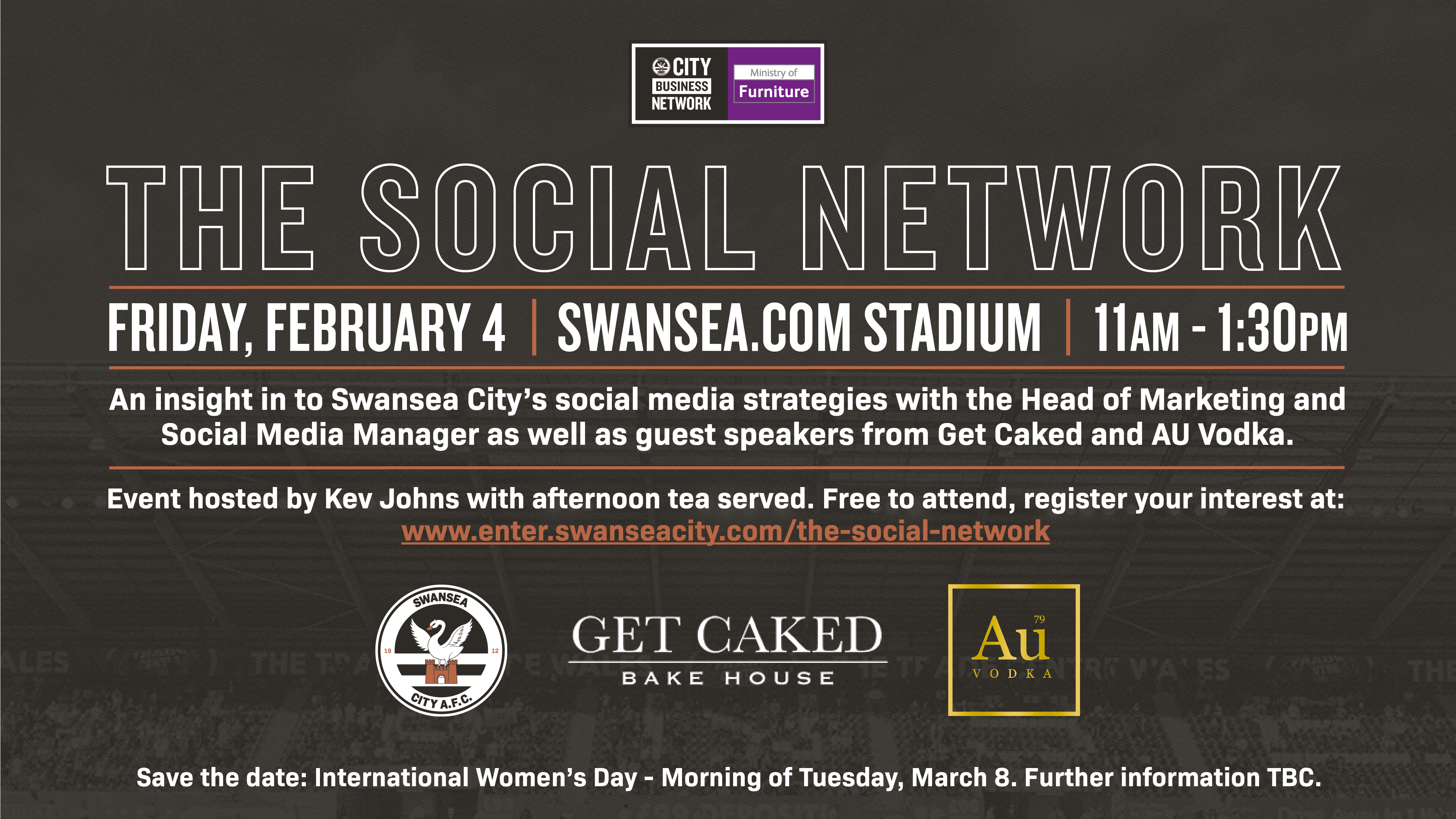 Swansea City's first City Business Network (CBN) event of 2022, was held on Friday, February 4 from 11am.
The event was titled 'The Social Network' saw guests inspired by the various forms of social media, and how it can market, enhance and redevelop your business.
Insight to Swansea City's social media strategies was given by our head of marketing, Katie Hughes and social media manager, Sophie Davis..
We were joined by two local businesses, renowned for their use for social media – Get Caked and AU Vodka.
You can register your interest to our upcoming City Business Network events below.