THE CLUB WILL BE LIVE STREAMING THE MAJORITY OF ITS SKY BET CHAMPIONSHIP GAMES TO THE SWANS' INTERNATIONAL SUPPORTERS, WITH THE EXCEPTION OF THOSE SELECTED FOR TV BROADCAST.
Due to EFL broadcast restrictions, the full international live streaming service above is unavailable to fans in the United Kingdom and Ireland.
However, those domestic supporters will be able to watch all live games that kick off outside the 3pm Saturday window, with the exception of Bank Holiday fixtures and those shown live on Sky Sports.
The club have made a major investment in their infrastructure to deliver supporters an improved multi-camera service that will also include commentary, replays, additional graphics and a pre-match and half-time studio show where available.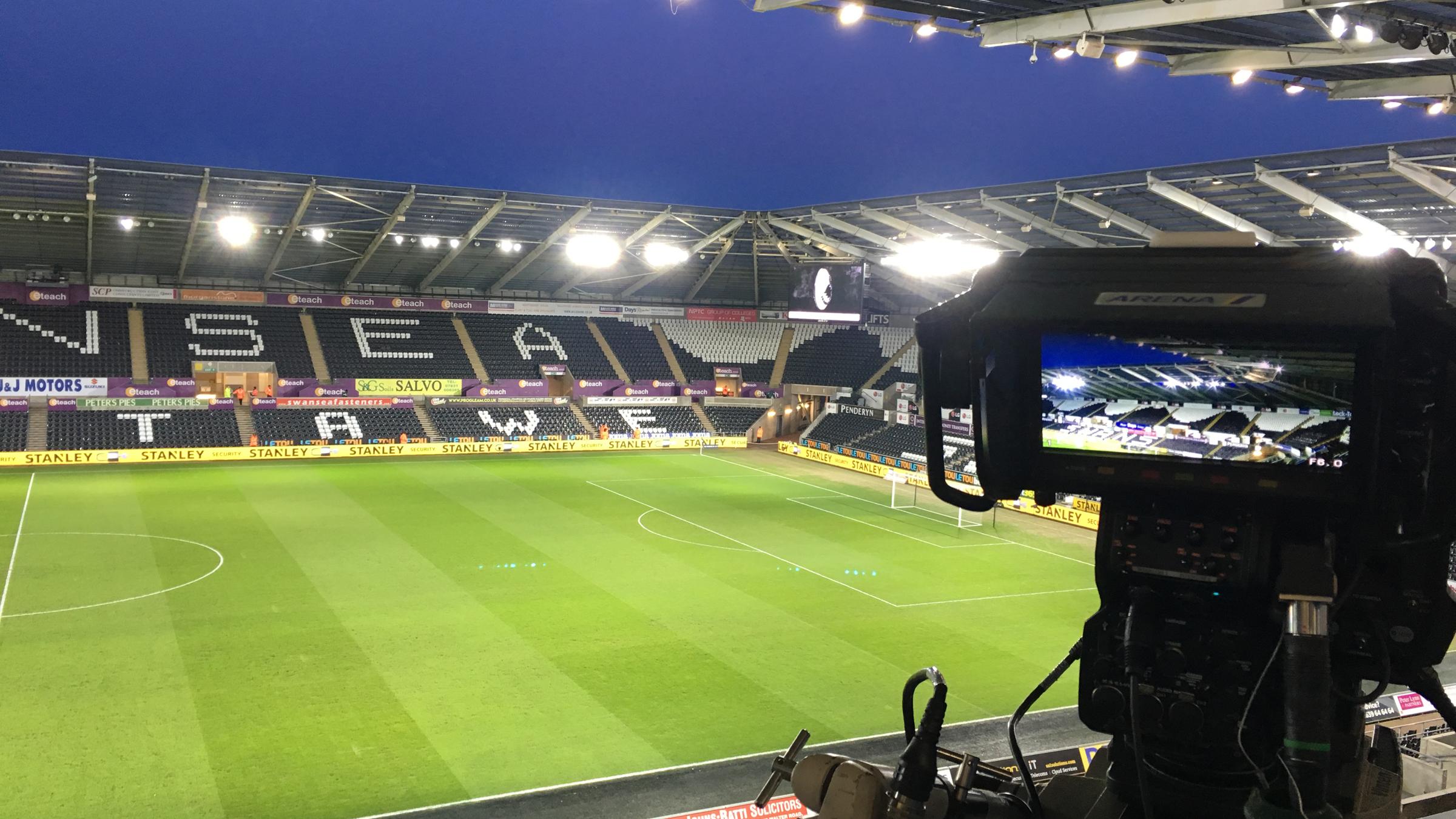 Under EFL broadcast rules, the club's live streaming and audio commentary can only be made available via a paid subscription model, with full prices below. This will be the club's own service rather than the EFL-branded iFollow platform. While this will allow the club to enhance its offering to supporters, prices have been kept to a minimum to match the iFollow service where possible.
All the club's league fixtures will also be covered by live audio commentary at home and abroad, plus cup games where permitted, via subscription.
SUBSCRIPTION PRICES:
Video
International fans
Fans outside the UK and Ireland can purchase a season-long subscription for Championship fixtures.
There is also an optional monthly subscription for £14.99 which will be automatically renewed unless cancelled by the subscriber. Individual matches can be purchased for £7.99.
Again, please note that we are only able to show non-televised matches. For guidance, we anticipate that for our first season in the Championship we will be selected as a live TV pick in the USA at least 10 times over the campaign. This estimate is based on 2017-18 Championship selections. Other countries outside the USA are expected to have a lot fewer games selected for live TV, which will allow the club to stream more games. Again, this estimate is based on 2017-18 Championship selections.
FA Cup and Carabao Cup fixtures are not available in video format due to broadcast regulations. However seasonal and monthly subscribers to International packages of SwansTV LIVE will have access to the live audio of these cup games.
UK and Ireland subscribers
Supporters living in the UK and Ireland will be able to purchase live streamed fixtures on a match-by-match basis at only £10 per game.
The club can only stream games that kick off outside the 3pm Saturday window. Those shown live on Sky Sports are not available.
Audio
Live commentary of all league games is available internationally, in the UK and the Republic of Ireland per season or £5 per month on a rolling contract unless cancelled by the subscriber.
HOW DO YOU WATCH?
If you are on a desktop or laptop visit: live.swanseacity.com to log into your account approximately 30minutes before the game is due to kick-off. Ensure that you have selected the video or audio button.
Alternatively if you are on a mobile device you can only view the live content on the Official Swans App. You can download this on android or IOS handsets and you need to log in 30mins before the game. Again please ensure that you have selected the video or audio button.
Please find HERE a pdf of FAQs relating to SwansTV Live.
If these don't answer your query please contact:
swanstvlive@streamamg.com