SwansTV LIVE | FAQs for games behind closed doors 2021-22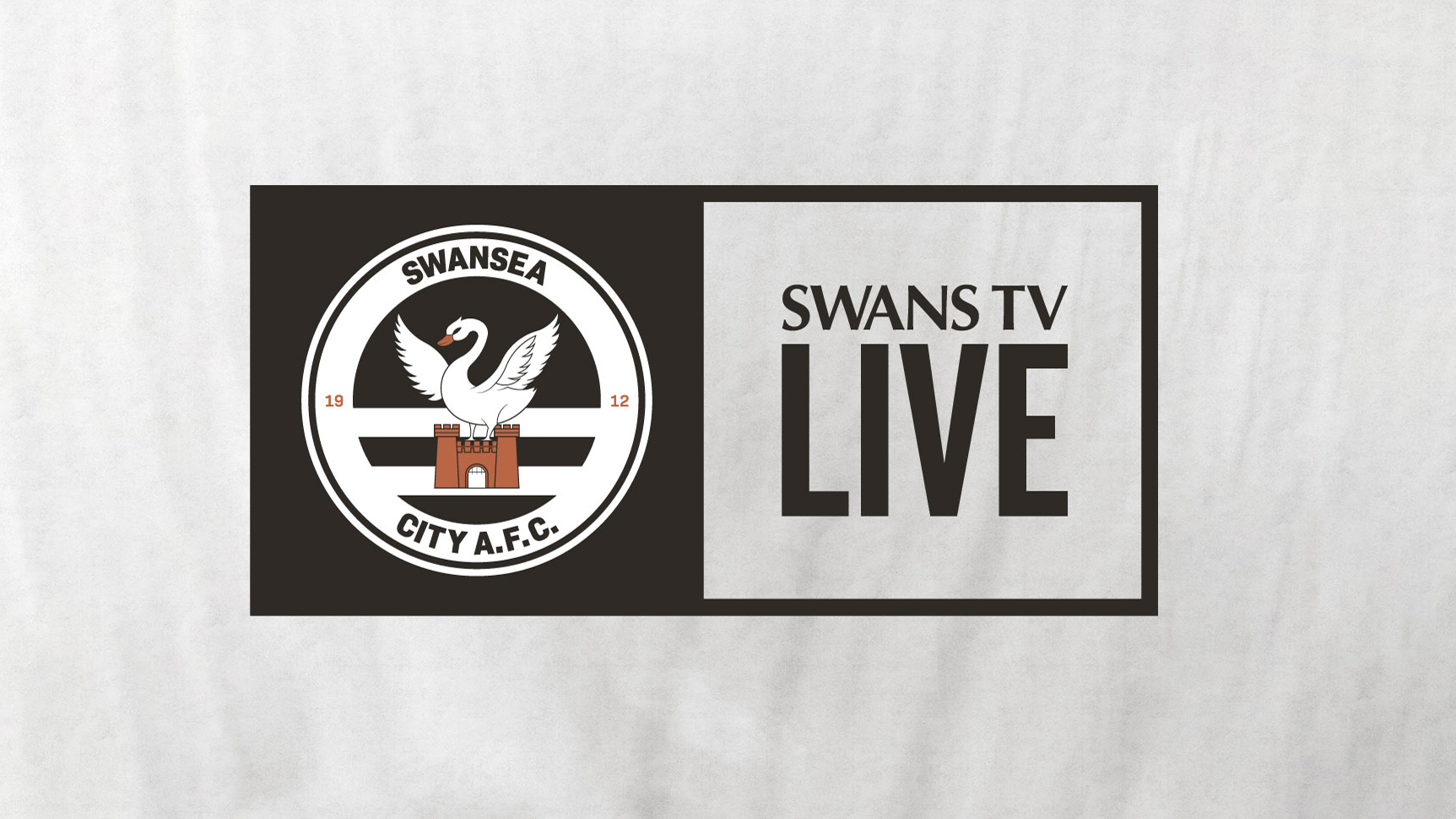 SWANSTV LIVE FAQs
FOR GAMES PLAYED BEHIND-CLOSED-DOORS DURING THE 2021-22 SEASON
When can you watch games?
UK only
Season ticket holders: Season ticket holders for the 2021-22 season will be emailed a promotional code by 10am Wednesday, December 22 2021. A step by step guide on how to redeem your code is contained within these FAQs (below).
Season ticket holders will be able to live stream all home league fixtures whilst the Club must play its matches behind closed doors (games where fans are unable to attend), as determined by the Welsh Government. This will be the following fixtures, and may be extended in line with government regulations:
Swansea City v Luton Town –Wednesday, December 29 2021 7pm

Swansea City v Fulham – Monday, January 3, 2022 3pm
Non-season ticket holders: Supporters who are not due to receive a promotional code can purchase selected individual games for £10 on our website, dependent on EFL broadcasting restrictions. Matches will appear when they are available for sale.
Once purchased please note that you DO NOT receive a streaming code and all you need to do is purchase the game on our website.
Once complete you must then go to the homepage of the website where the button 'STREAM LIVE NOW' appears on the top left of the website (under the Swans logo).
Then you need to click on the words 'STREAM LIVE NOW' and the screen will drop down for you to start watching the game.
Unfortunately, live Sky fixtures will not be available to purchase in the UK.
To purchase click HERE.
International (non-UK) only
For supporters outside of the UK, seasonal, monthly and individual match subscriptions are available for sale at a cost of:
£85 – half season package
£25 - monthly
£10 - individual matches
Unfortunately, any fixtures broadcast 'live' in the UK by Sky Sports or selected by Pitch for international feeds are not available to stream, except for designated 'dark market' regions (listed at the end of this document).
Please click HERE for your subscription options for league matches.
I have a streaming code, what do I do?
You will need to be logged in and registered to correctly redeem a code. Please follow this link once logged in to redeem the voucher HERE.
Season ticket holders and seasonal hospitality guests for the 2021-22 season will be emailed a promotional code by 10am Wednesday, December 22, 2022. If you have not received a code by then, please email accountquery@swanseacity.com.
Our ticket office is usually open for enquiries between 10am and 5pm from Monday to Friday. Please note that Christmas hours will apply over the festive period however. Up to date opening hours for the ticket office can be found HERE.
Please either email accountquery@swanseacity.com, or phone the ticketing line on 01792 616400, please select option 1. The ticket office is closed for in person enquiries at present.
The ticket office phone lines will be open for at least 90 minutes prior to kick-off for each fixture. Opening hours will be updated on the web page HERE.
For technical advice, email swanstvlive@streamamg.com.
Step-by-step guide
You must redeem your code on a computer/desktop. 

1. Go to swanseacity.com.
2. Hover over the SwansTV menu and click on 'Streaming passes'.
3. Scroll down the 'Streaming Passes' page and click 'Redeem voucher here'. This is shown in a copper box at the bottom of the text article. 
4. Scroll down and enter your code in the "Have a gift voucher or discount code?" box. This is case sensitive so ensure to enter this in capital letters.  
5. Click 'Redeem'. 
6. If you aren't logged in, you will be asked to log in at this stage.  
If you don't have a Swans Club Account, you need to create one now. Click here to create your account. You also need to remember these login details for all games as the code is attributed to your personal login details once redeemed.  
If you set up a new Swans Account you will be sent an email to activate your account – you must do this to be able to receive the stream.  
Remember to enter your email address without leaving any spaces at the end. Passwords can be case sensitive. If you have forgotten your password, there is a button to reset it.
7.  If your code is successful, you will see a "Success!" message.
8. Please return to the home page by clicking on the Swans logo, located in the top left hand corner of your screen.  
9. On a match day, simply log in to our website an hour before kick-off using the same details and go straight to the 'Stream live now' button, located in the top left hand corner of your screen. 
On a match day, you will be able to see our sponsor video adverts playing on a loop, which will indicate that your stream is working correctly. 
You will not need to add the code again. This code is single use and therefore you cannot redeem your code more than once. When you have redeemed the code, it will be attributed to your account.
Therefore to watch future fixtures, you must simply log in to the account you redeemed the code on. This will be valid for the fixtures that will be played behind closed doors.
What devices work for the live stream?
Live video streams are only available on the desktop version of the official swanseacity.com website or via the official Swans App on mobile or tablet. Your official Swans App must be kept up to date for it to work efficiently. If you visit the Appstore or Playstore and look at updates, then this will flush out any bugs identified.
You can download the Swansea City Official App:
IOS - HERE
Android - HERE
You cannot watch via a mobile device, unless it is through the official Swans App, due to EFL rules. It is also not available on AppleTV, Chromecast or any other big screen streaming devices, also due to EFL rules.
You will need to ensure you have adequate internet connectivity to ensure that you can receive the live stream for matches.
Audio is available on all devices.