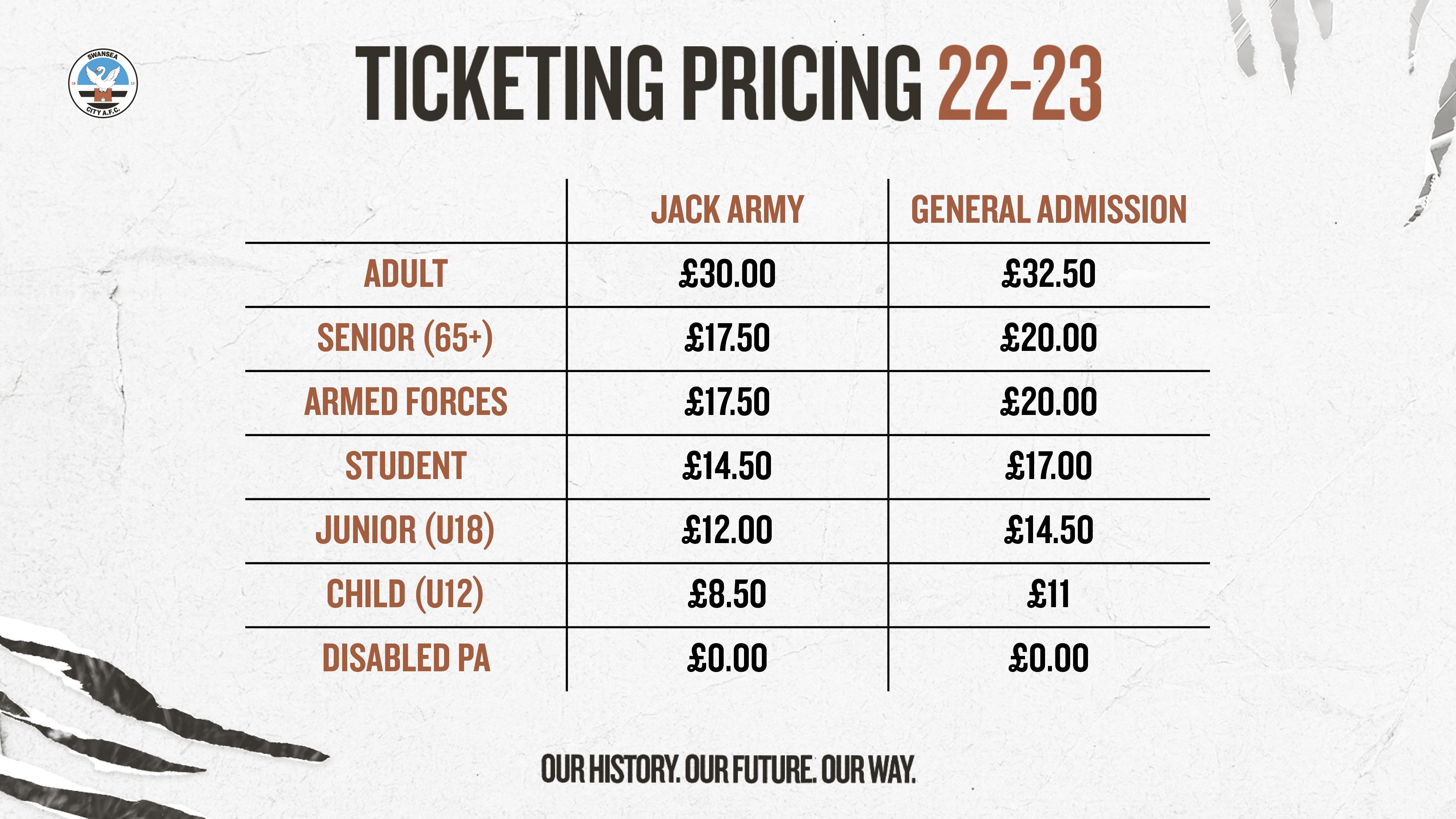 Concessions are Senior 60+, 18-21 year olds, disabled supporters on high rate DLA/PIP and active armed forces personnel. If you'd like to apply for military discount please fill in the form HERE. 
Grassroots Ticketing Offer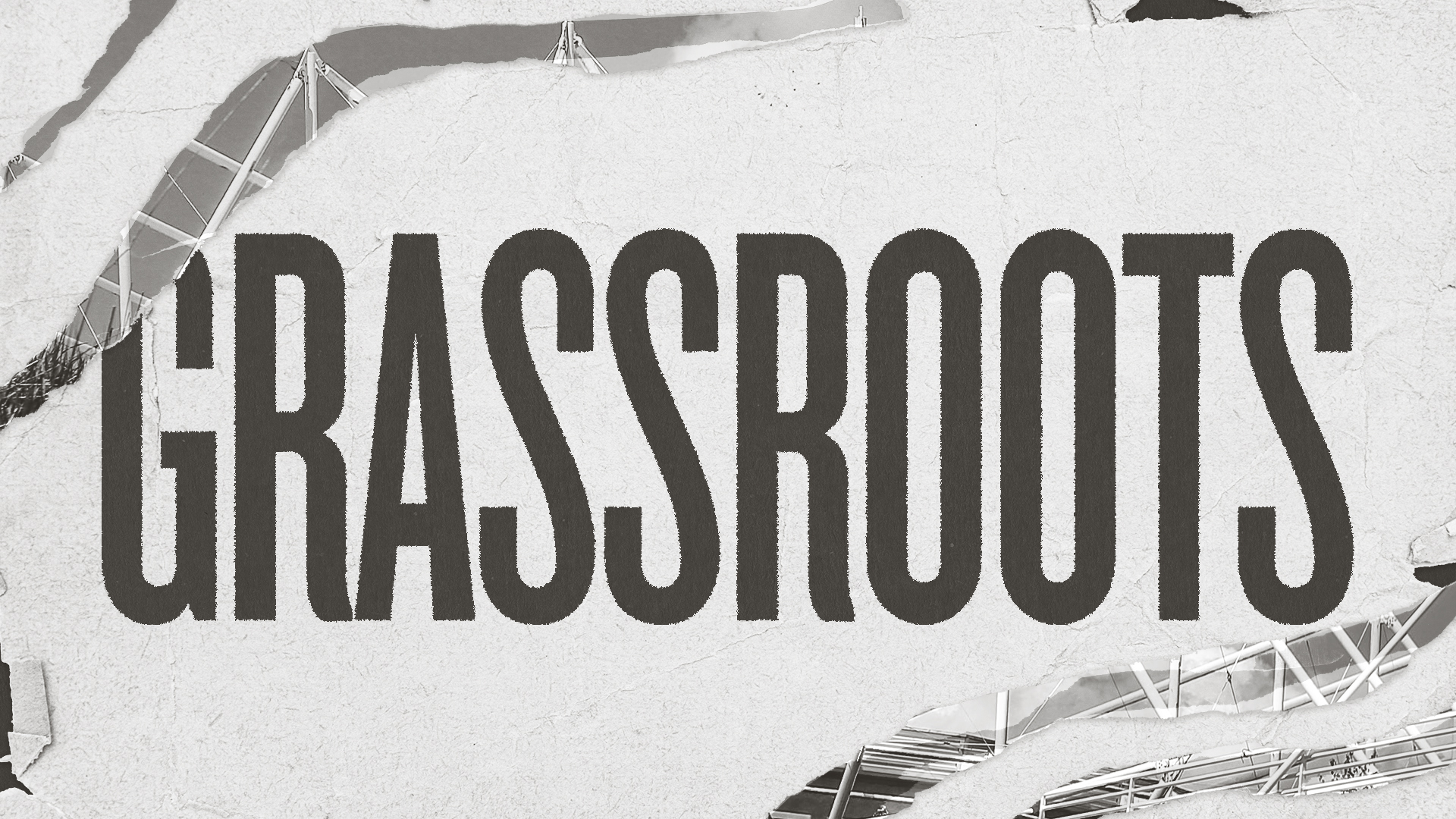 Launched in the 2021-22 season, the club is offering discounted rates to local grassroots team to ensure the next generation of the Jack Army are welcomed to the club.
£10 Off Birmingham Tickets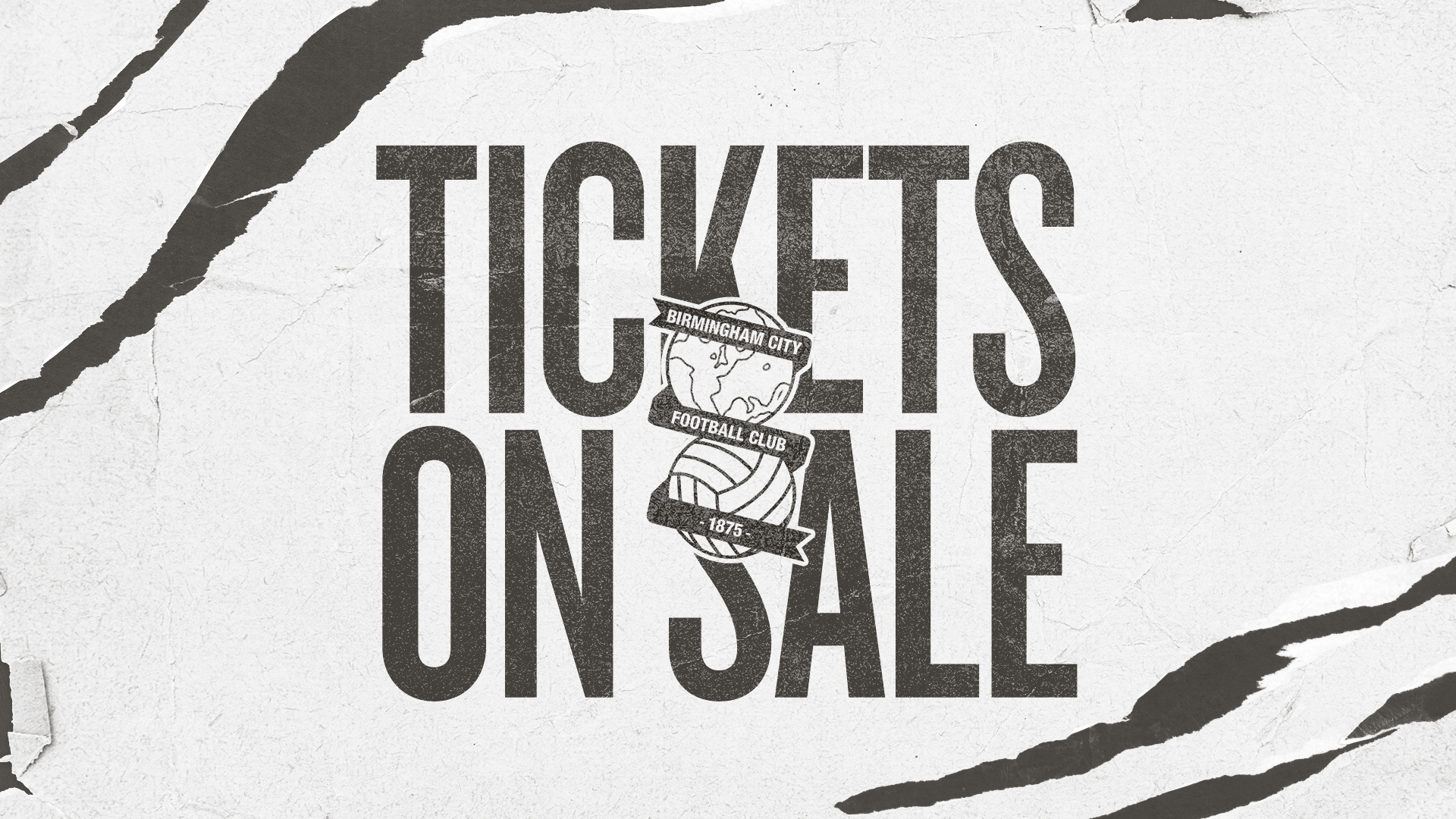 As a thank you for your tremendous backing at the Swansea.com Stadium so far this season, we are offering supporters a £10 discount offer for the Swans v Birmingham fixture, on Saturday, February 4 at the Swansea.com Stadium.
All Jack Army members, all match-ticket purchasers for the 2022-23 season, and all season ticket holders have been emailed a code which will give supporters £10 off for this game.
Season-ticket holders, who will already have a ticket for the game, can use the code for a discount to purchase an individual ticket for a friend or family member.
To redeem the discount code, please log in to the e-ticketing site and add a ticket to your basket. Just below the seat information you will see a promo code box where you can enter your code and hit apply, to claim the discount.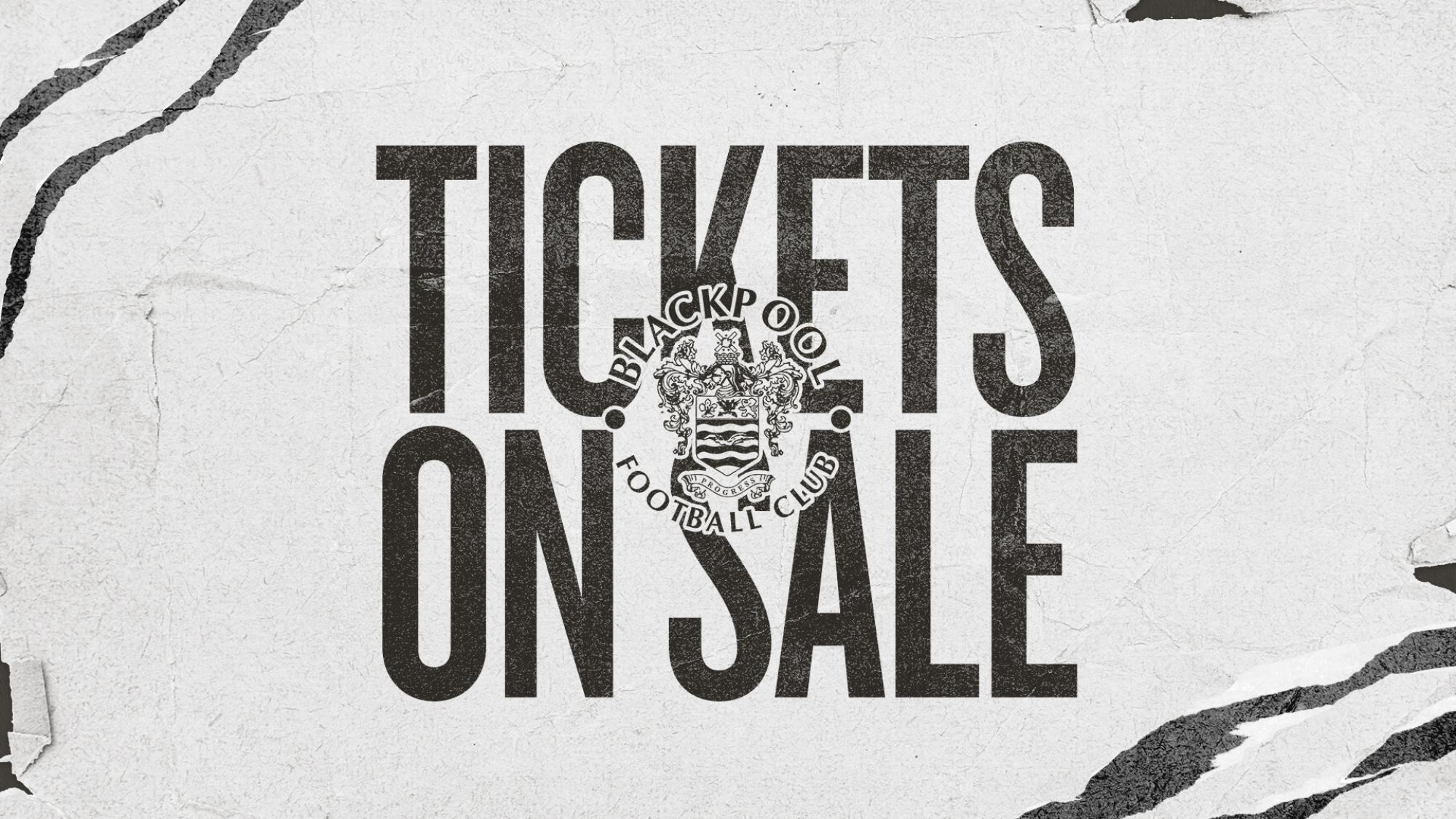 Wednesday February 15, 7.45pm kick-off
The popular 'Mate for £8' returns for Blackpool. Season Ticket holders can bring a family member or friend for £8 - a significant reduction on general sale pricing.
Season ticket holders can claim their discounted ticket for Blackpool by clicking 'Mate for 8' from the drop-down menu after selecting a seat in the stadium map.
Kids for a Quid - Rotherham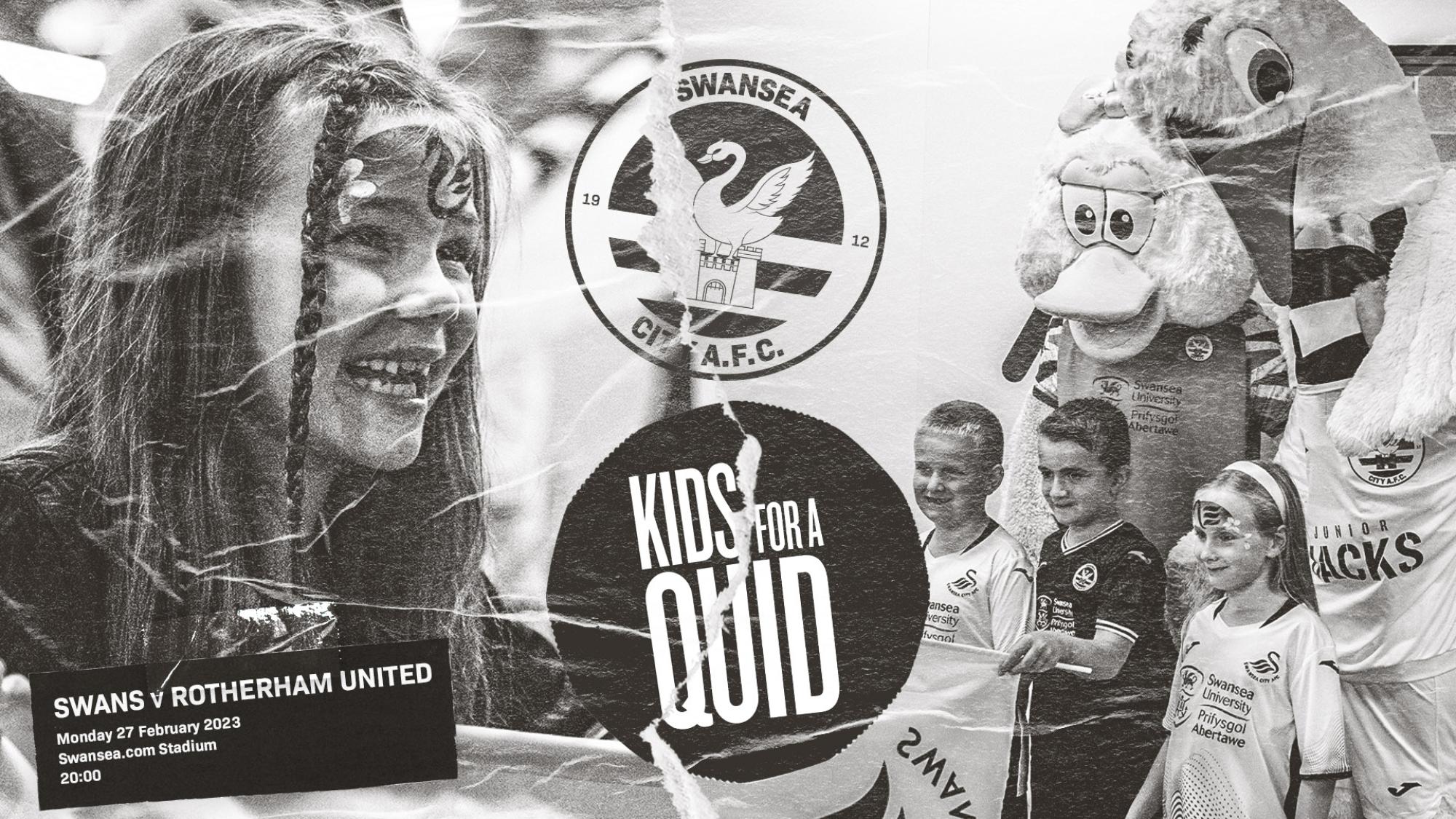 Monday February 27, 8pm kick-off.
Our home fixture against Rotherham United has been designated as a Kids for a Quid and Teens for a Tenner fixture.
Children aged 12 and under can attend the match for £1, while young people aged between 13 and 17 can pay just £10 for a ticket.
Please note that children aged 14 and under must be accompanied by an adult.