Travelling to the Swansea.com Stadium
We hope you are looking forward to visiting the Swansea.com Stadium. Before planning your trip, make sure you buy tickets.
On this page, you should find information to make your journey to the stadium as easy as possible. 
ARRIVING AT THE STADIUM
We have created the below map which shows the Landore Park and Walk site as well as the direction of the train station, taxi ranks and bus stations in relation to the stadium itself.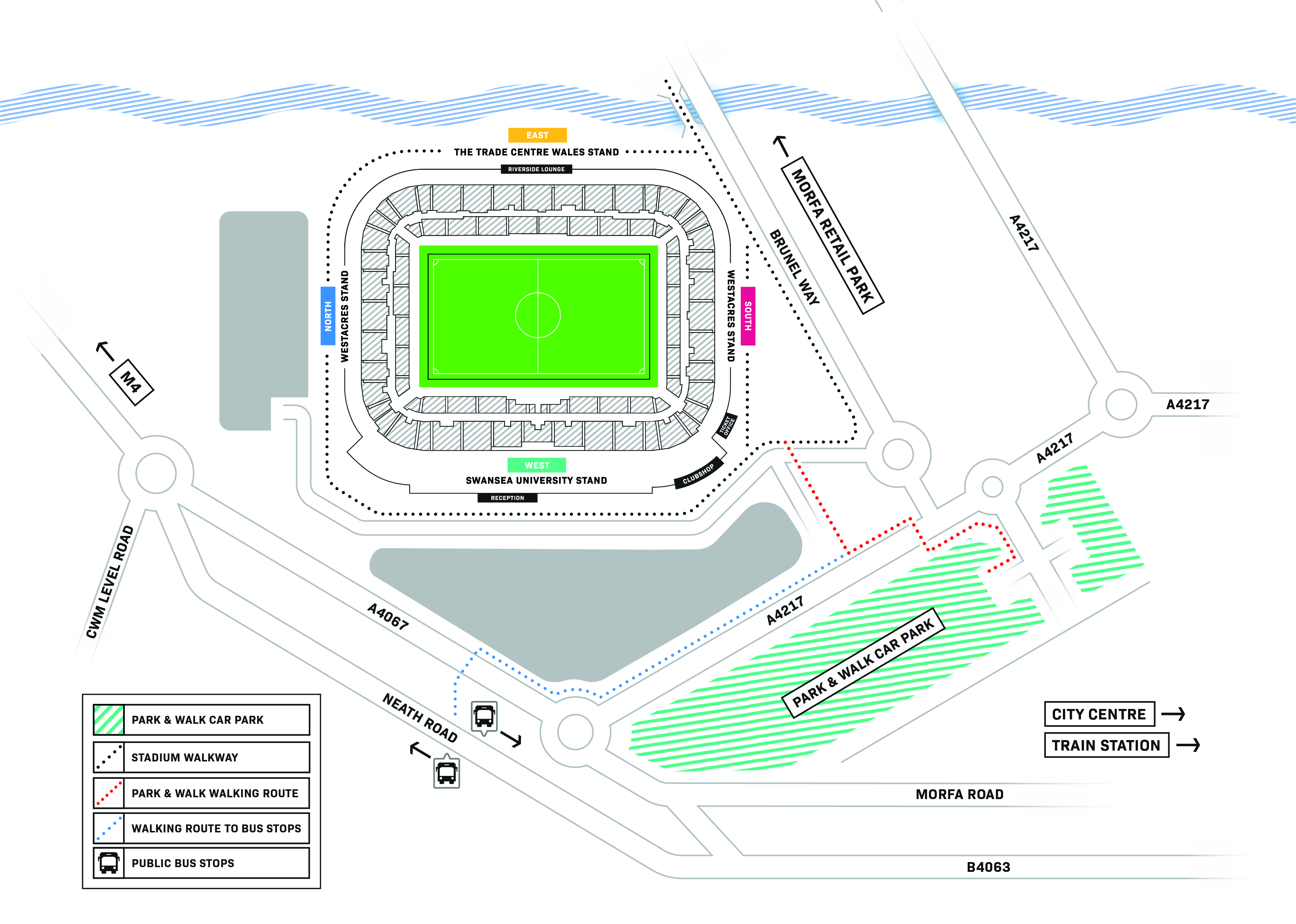 For more information about what to expect when you have arrived at the stadium, please click on the button below to view our supporter guides.
We have created a number of guides to help you plan your trip. If you're a first time fan, an away fan, or if you require additional information about accessible options at the stadium, click on the button below to find out more about what's available at the Swansea.com Stadium an how to make the most out of your visit.