Creating and Linking your Swans Club Account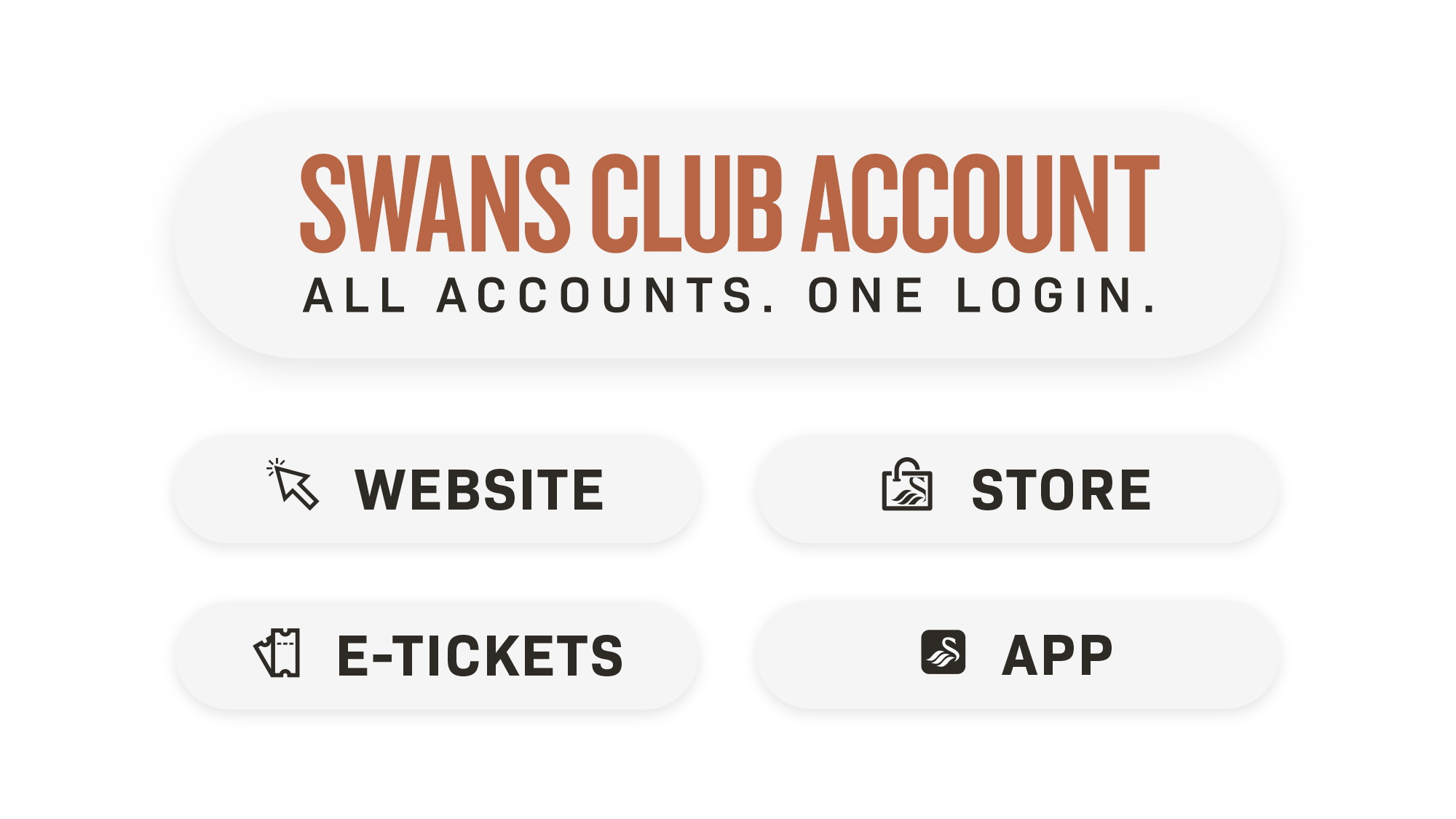 In order to provide a seamless experience for our fans online, the Swans Club Account single sign on (SSO) facility will allow you to use just one account to purchase tickets, watch all our video content on Swans TV, purchase merchandise on our retail site, access tickets in-app and buy tickets in a group with friends and family. 
To get access to these benefits you first need to create a Swans Club Account. This can be done by following the simple steps below. You must then link your ticketing account to ensure you get a truly seamless experience. Instructions on how to do this can be found below too. 
If you've already linked your account then great! You will be able to access all Swans online content seamlessly.
CREATING YOUR SWANS CLUB ACCOUNT
Follow these simple steps...
LINKING YOUR TICKET ACCOUNT
Now you've created your Swans Club Account, you'll need to link it to your Ticketmaster ticketing account. This can be done by following the simple steps below:
A. Linking your accounts will only work if the email address you used to create your new account is the same as the one we have on your record. If they are different, you will need to contact us at ticketing@swanseacity.com before you can start the account linking process.
B. Have your account number handy as you will need to enter it. Your account number can be found on the bottom left of your Season Ticket card, Jack Army card, or Cash Member. It can also be found on any confirmation emails you have received from purchasing tickets or merchandise. Please note, if your number has a zero(s) before the first number, disregard it. See example below: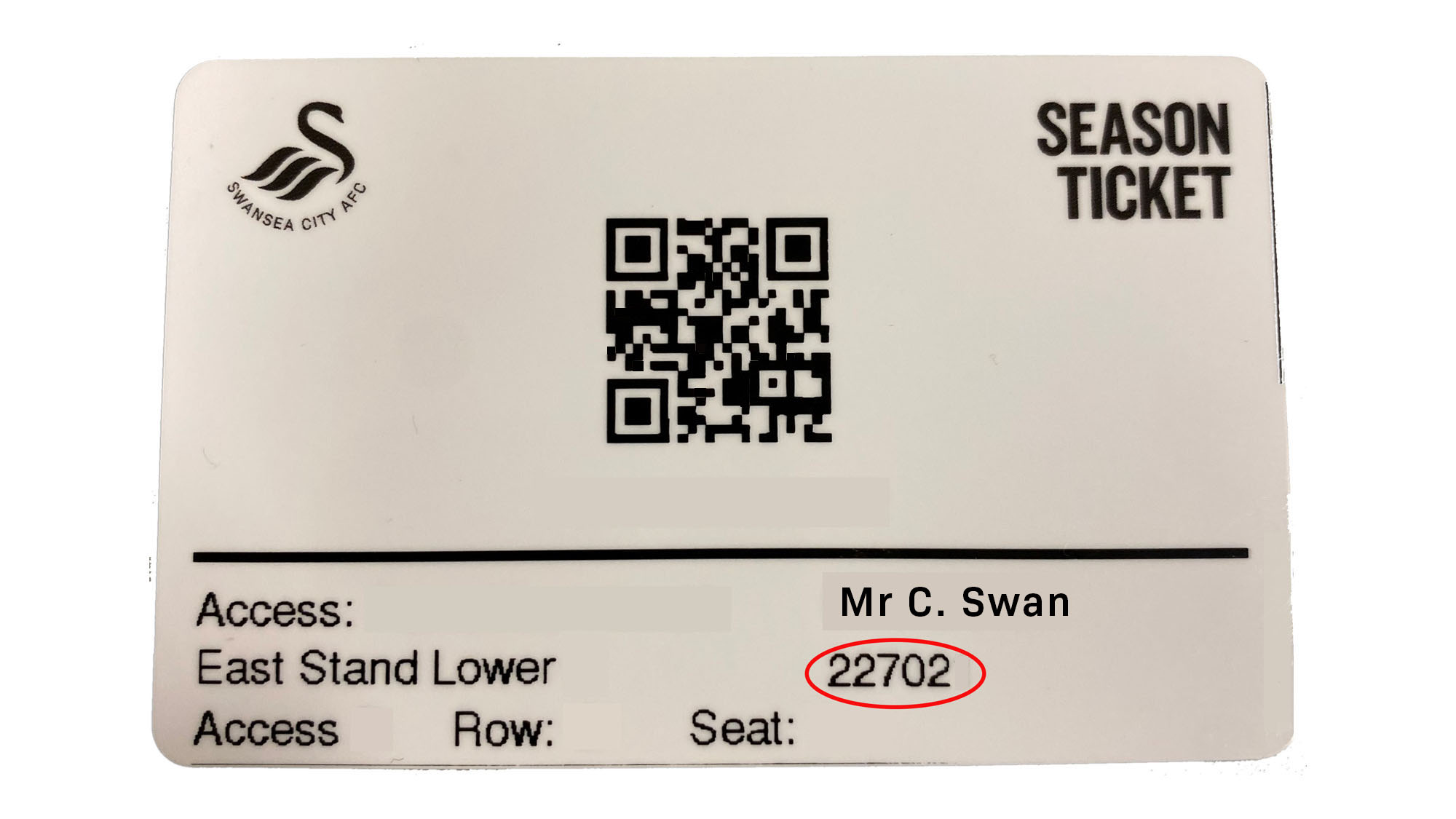 C. Click the Link Account Number tab on your "Update My Profile" page. Seen below: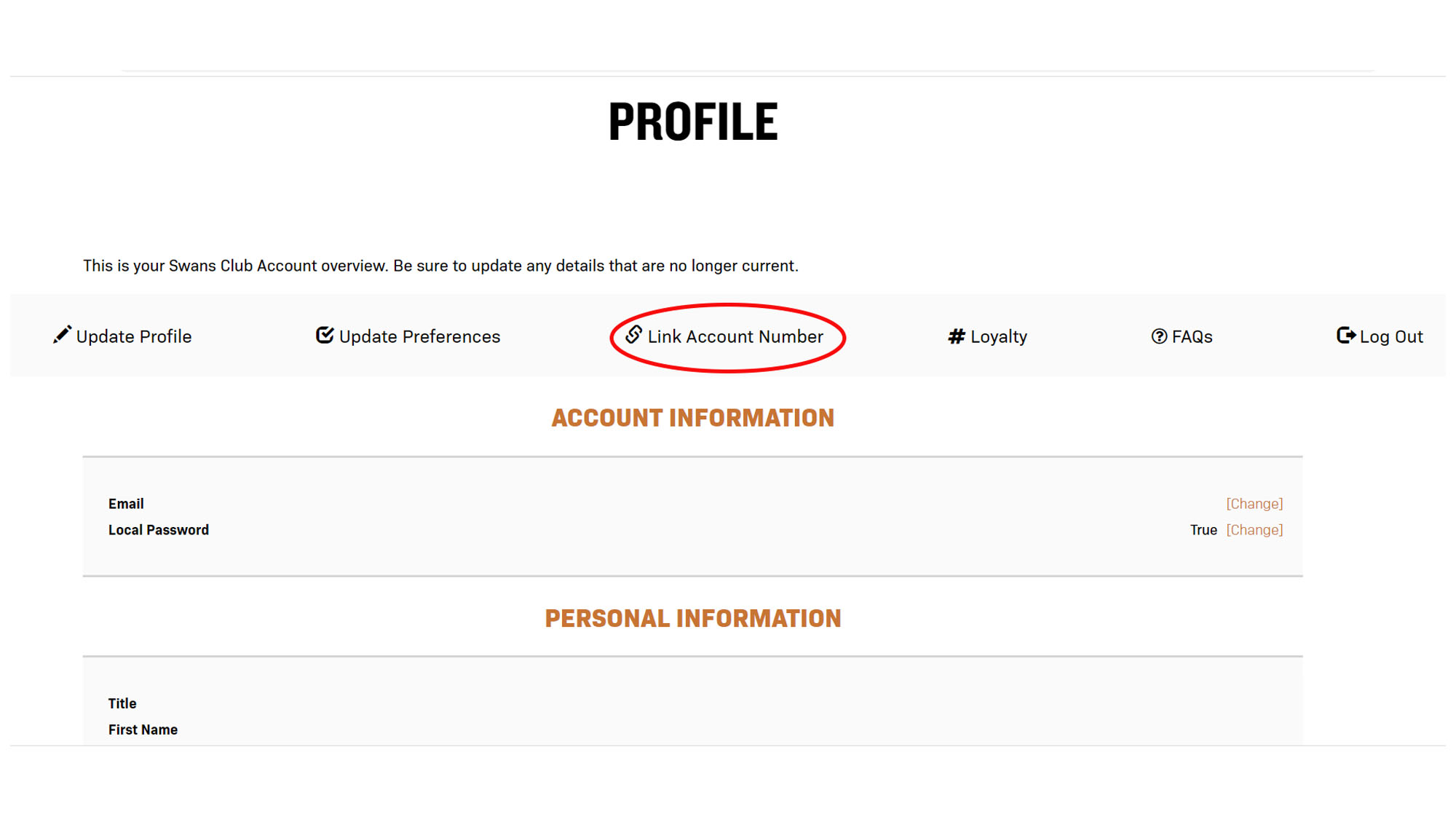 D. Enter your account number when prompted. It is crucial that you link the relevant Account Number to your Season Ticket or Membership in order to continue earning and redeeming Swans Cash and gain priority access to tickets.
If an Account Number(s) is matched to your Club Account email, it will come up. If you don't see your account number or it is different to the one on you have on your season ticket or member ID please contact the ticket office at ticketing@swanseacity.com.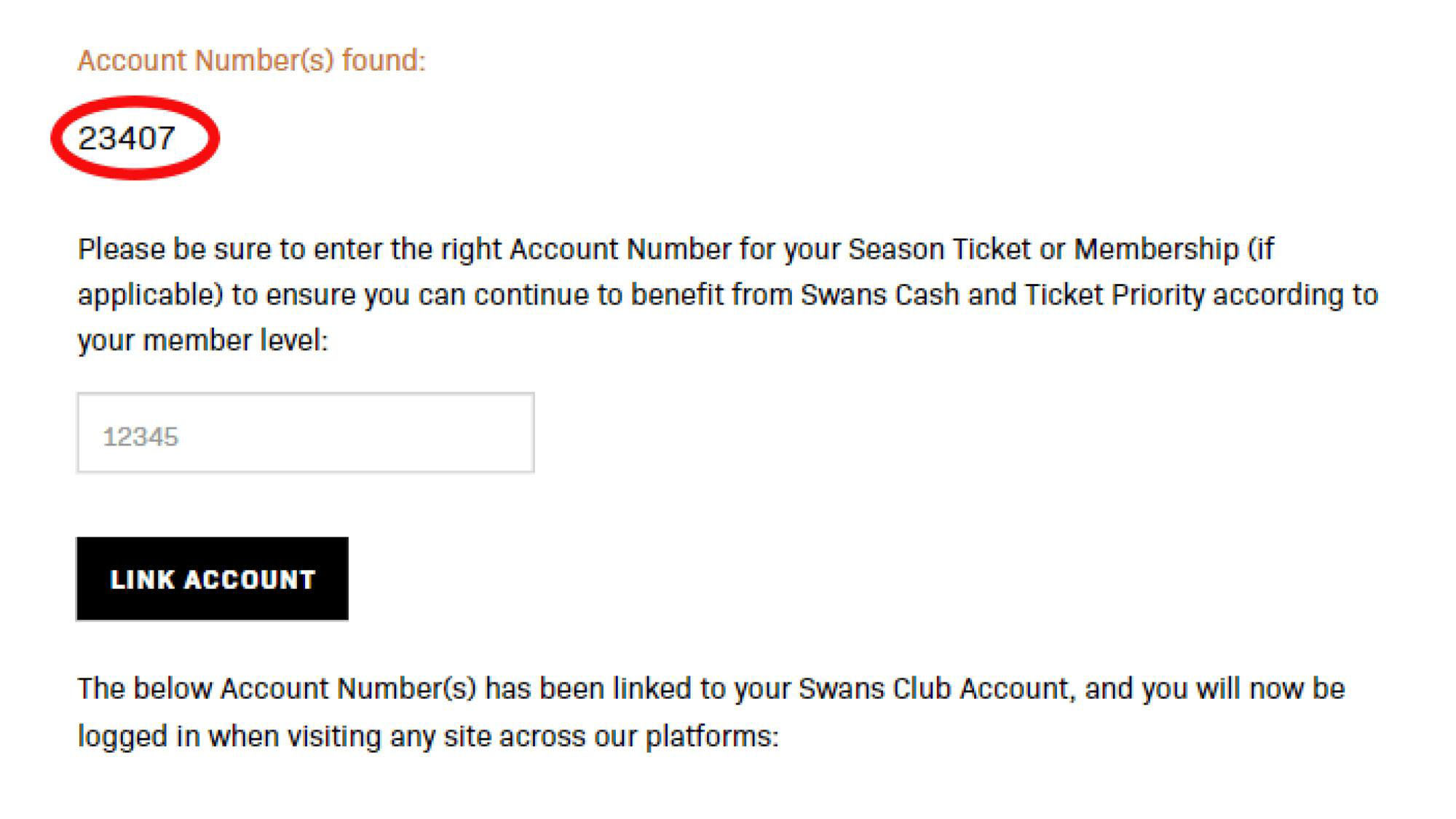 As stated in steps A and B, in order to link your accounts successfully, the email address will need to match the one we have on our current records. If you have any zeros before your account number, please disregard them. For example, if your account number is showing as 0012345, then your account number and the number you need to enter is 12345. Please see above image examples.
Once you have entered your account number, click 'Link Account'.
Success! Your ticketing and Swans Club account are now linked! 
Still need help?
If you are experiencing any problems with the setting up of your account, please send us an email at ticketing@swanseacity.com or give the Ticket Office a call at 01792 616400.
Alternatively, you can find a link to an FAQ page below. 
A huge benefit of linking your ticketing account is being able to buy tickets in groups with your friends and family, you can do this by following the link below.