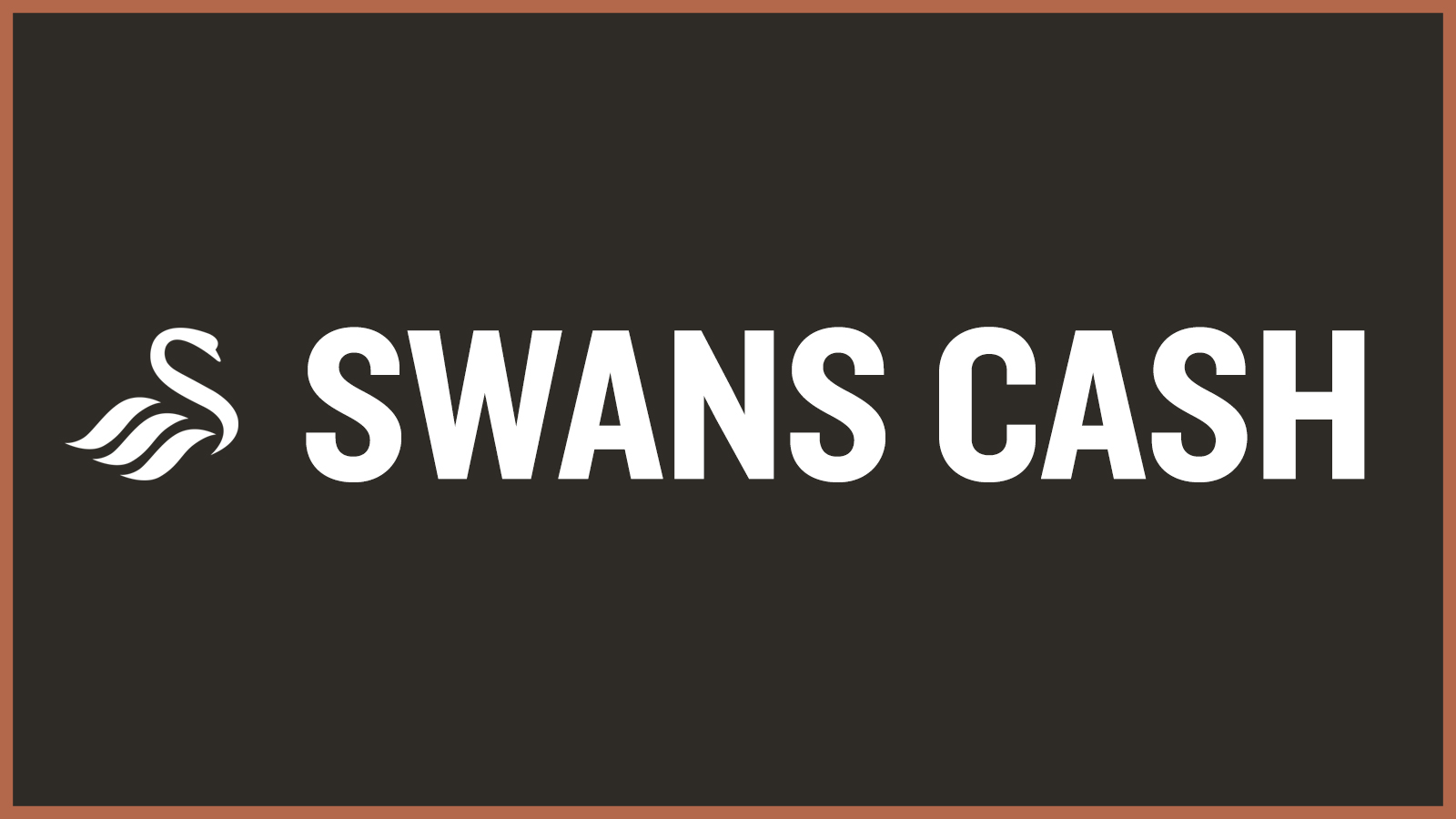 If you want to find out more about our Swans Loyalty Cash initiative, you've come to the right place.
Here you'll find everything you need to know about signing up, as well as earning and spending your Swans Cash.
LOYALTY CASH, SOUNDS GOOD! WHAT IS IT?
Let's start at the beginning. Basically, it's a loyalty cash scheme to reward our loyal fans for the money that they spend on Swans merchandise.
Every time you make a purchase in our clubshop at the Liberty Stadium or online at store.swanseacity.com, you'll get a percentage of what you spend back, which will be added onto your account.
SO HOW DO I GET AN ACCOUNT?
The good news is that if you're already a Season Ticket Holder or a Jack Army Member, you don't have to do a thing – a personal account will have been set up automatically for you. Job done!
If you want to join the Jack Army, membership is now open so just click HERE to sign up.
If you're not a STH or a Jack Army Member but still want to start earning Swans Cash, click HERE for the online cash member form or just pop into the Clubshop and ask for a Cash Member form, fill it out and give it back to us. That's your part over, we'll do the rest, and then you're all set up.
If you're a STH or a JA Member and don't want an account however, simply opt out by emailing marketing@swanseacity.com
AND HOW MUCH CASH DO I GET BACK?
Well that depends on whether you're a Season Ticket Holder or Corporate Member, a Jack Army Member or a Cash Member.
Season Ticket Holders and Corporate Members will get 7.5% cash back, Jack Army receive 5% and Cash Members get 1%.
Jack Army Members who go on to become Season Ticket Holders will have their Swans Cash balance transferred to their season ticket card and from then on will receive 7.5% cash back.
Likewise, Cash Members who go on to join the Jack Army will have their Swans Cash balance transferred to their Jack Army Membership card and will then receive 5% cash back.
Loyalty cash will show in your balance 14 days after purchase.
ONCE I'M SET UP, HOW DO I SPEND MY HARD EARNED LOYALTY CASH?
All you've got to do is go to the clubshop and when you check out, just show us your Season Ticket, Jack Army Card or your Cash Member Card and you can redeem your Swans Cash.
You can also redeem it when shopping online, just log into your account and you're away.
Due to the ongoing Coronavirus pandemic the deadline for loyalty cash balances has been extended to June 30. All balances will be wiped after this date.
ONE FINAL THING, CAN I CHECK MY SWANS CASH BALANCE?
Of course, just log in to your account HERE.
If you have any problems with your account or have any questions, feel free to fire away by emailing us at marketing@swanseacity.com
Or you can read the full T&C's HERE