2023-24 Season ticket campaign | Final day to renew at early bird prices
17th February 2023
Ticketing News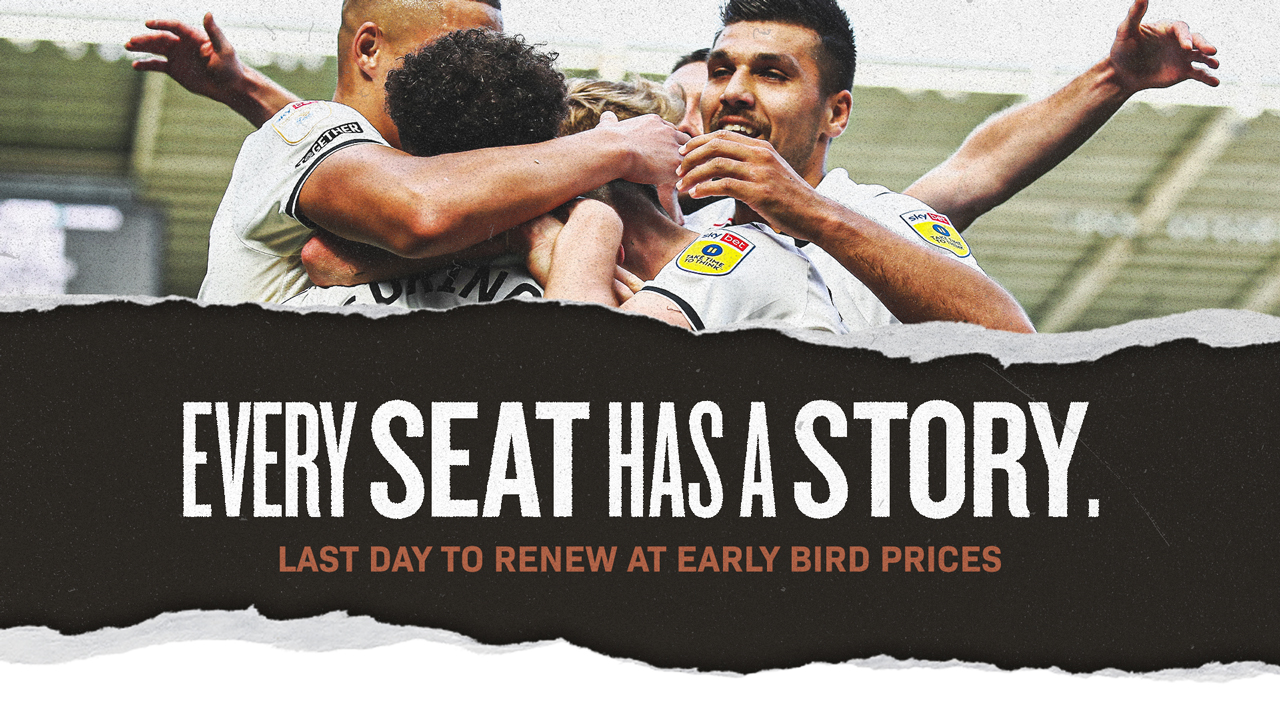 Swansea City would like to remind season ticket holders that the early bird deadline for renewals is today (February 17).
Supporters who wish to take advantage of early bird prices on their 2023-24 season ticket must renew by 11.59pm tonight (Friday, February 17).
Please note that the Swansea.com Stadium ticket office will be open today between 9am and 5pm, to help any supporters who wish to renew over the phone or in-person.
The quickest way for supporters to renew is online. Between 5pm and the deadline of 11.59pm, the only way to renew will be online. We urge supporters who wish to renew online, to check their renewals are showing correctly in their ticketing account and to contact us before the office closes today so we can rectify any issues which may occur.
The club wishes to thank supporters who have already renewed their season ticket and remind fans that general sale prices begin from Saturday, February 18.
Between now and the deadline, supporters can renew their tickets at the below prices: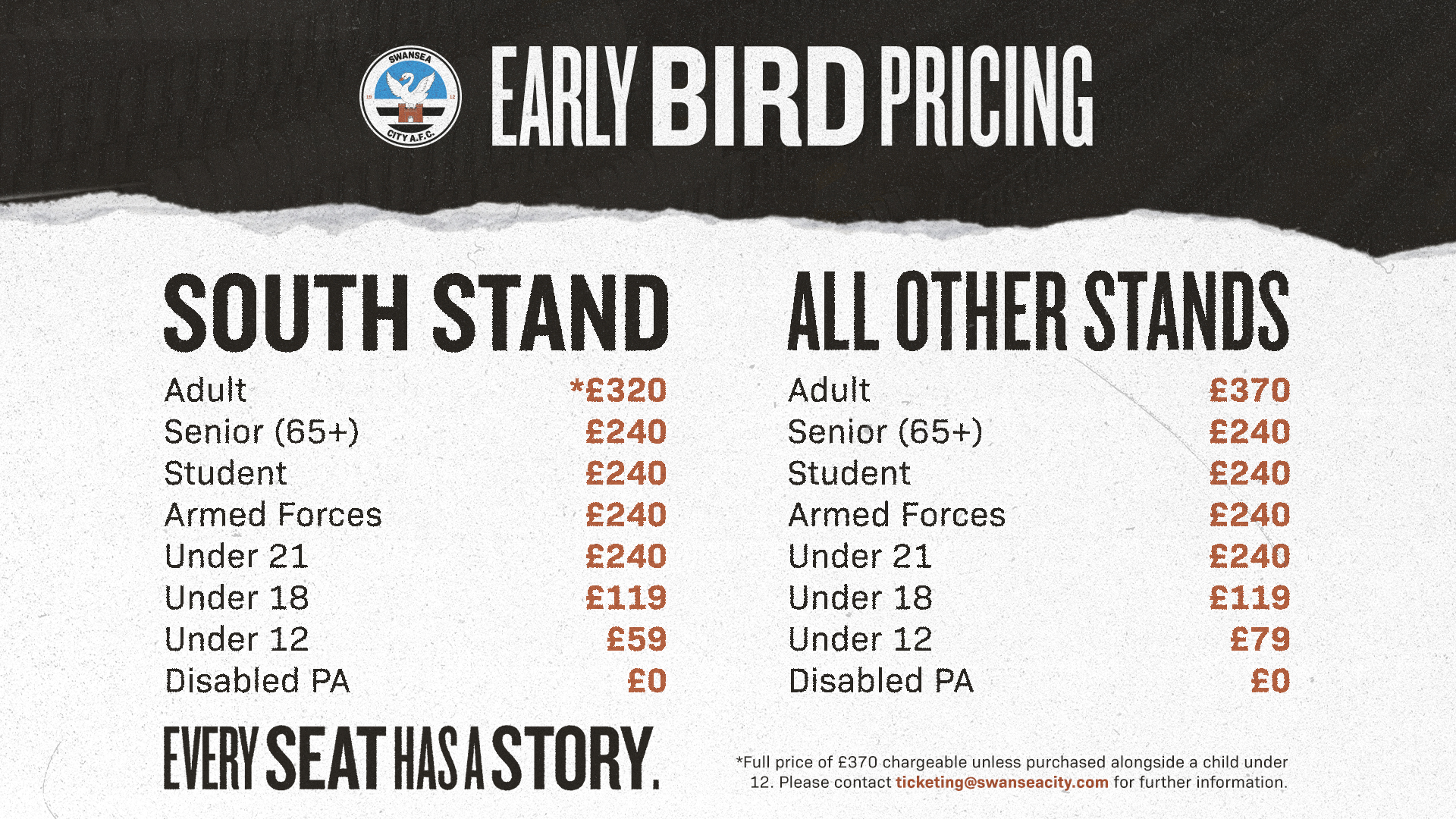 Supporters can find all the information they need on season ticket renewals (including finance options) by visiting our dedicated web pages.
HOW TO RENEW
Online
If you've successfully linked your season ticket, you'll be able to renew your ticket online easily.
1. Firstly, log into your Swans Club Account.
2. When you have logged in, click 'renew your season ticket' to be directed to our eTicketing site.
3. Follow the steps on screen to renew your season ticket(s). Click here to see the full instructions.
Log into your Swans Club Account
In-person or over the phone
Alternatively, you can renew over the phone or in-person by coming into the ticket office. The ticket office is open each Thursday and Friday between 9am and 5pm.