2023-24 Season Ticket Renewals | One week of early-bird window remaining
10th February 2023
Ticketing News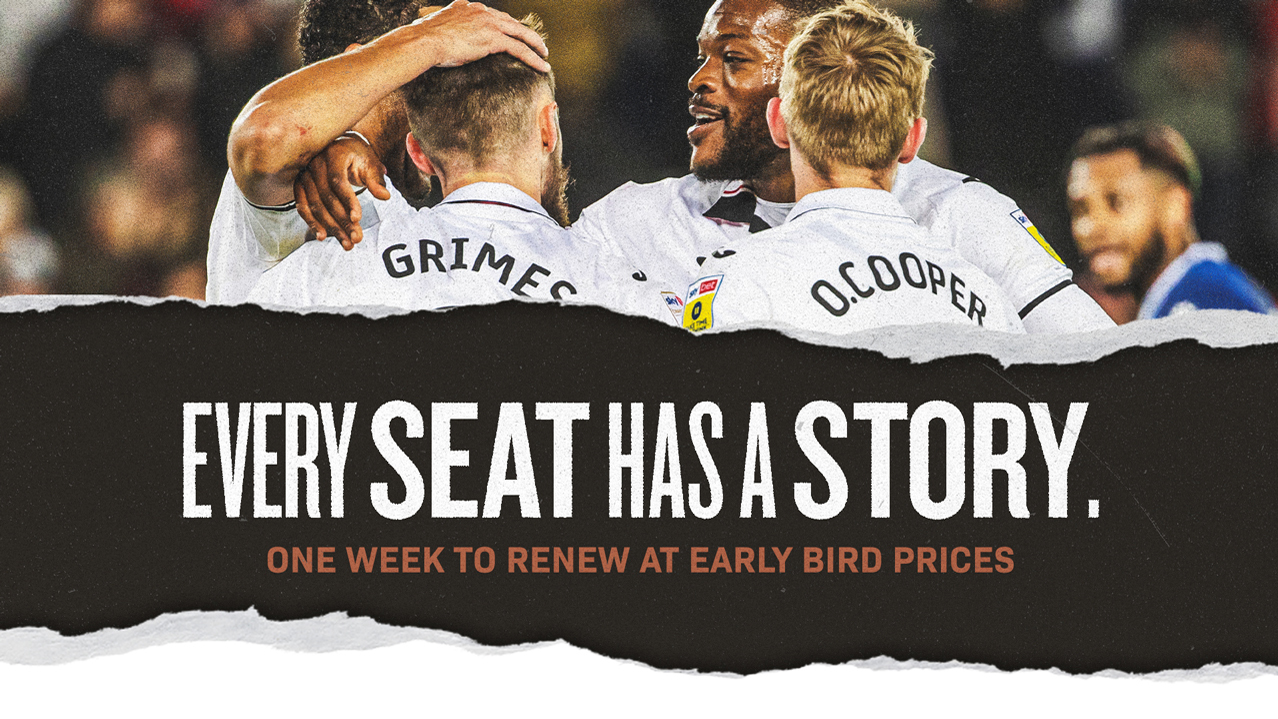 Swansea City would like to remind season ticket holders that there is just one week left to take advantage of early bird prices on 2023-24 season ticket renewals.
The club wishes to thank supporters who have already renewed their season ticket and remind fans that they have until Friday, February 17 to get a discounted rate on their renewal, before general sale prices begin from Saturday, February 18.
Between now and Friday, February 17, supporters can renew their tickets at the below prices: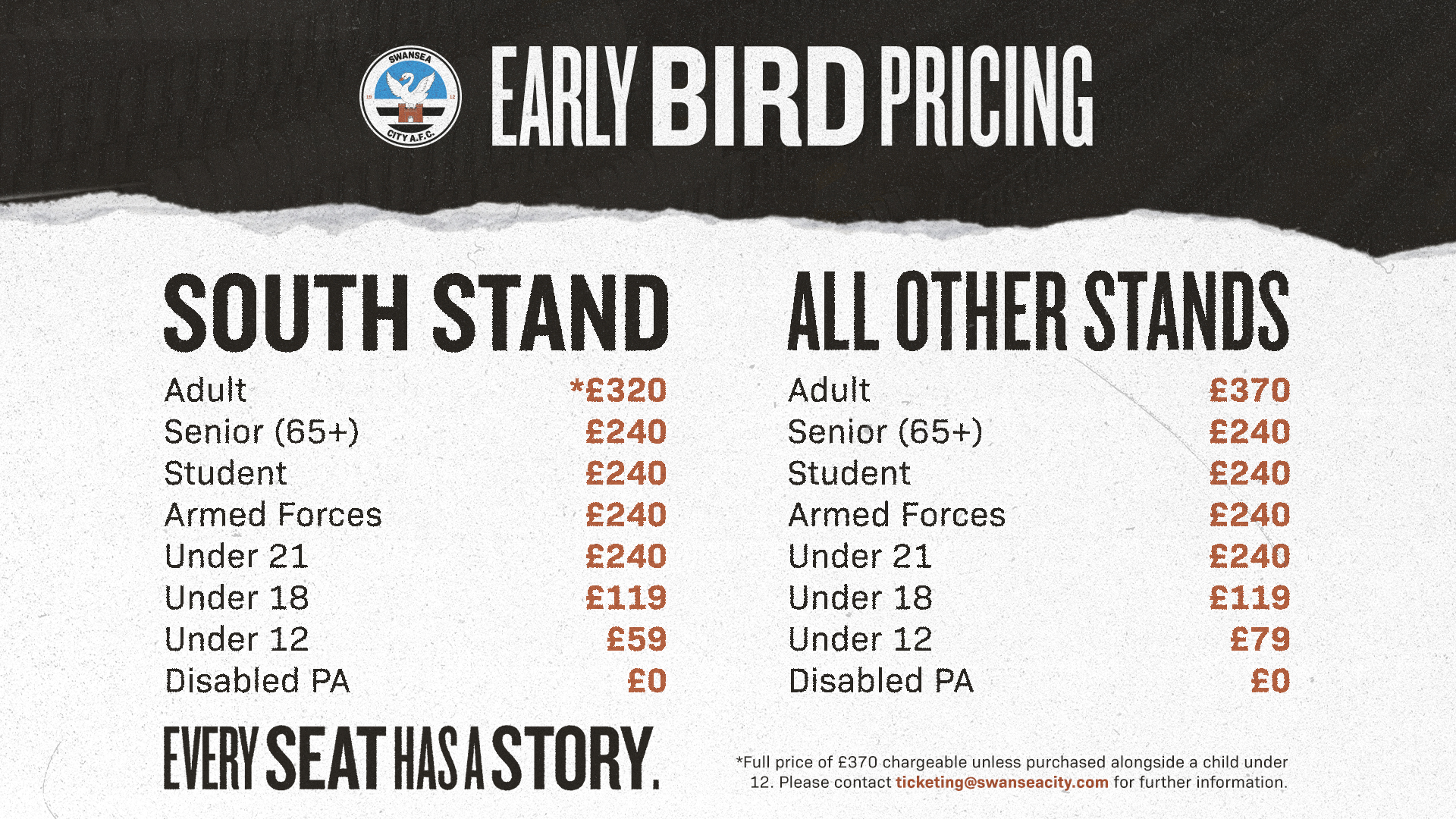 Supporters can find all the information they need on season ticket renewals (including finance options) by visiting our dedicated web pages.
How to renew
Online
If you've successfully linked your season ticket, you'll be able to renew your ticket online easily.
1. Firstly, log into your Swans Club Account.
2. When you have logged in, click 'renew your season ticket' to be directed to our eTicketing site.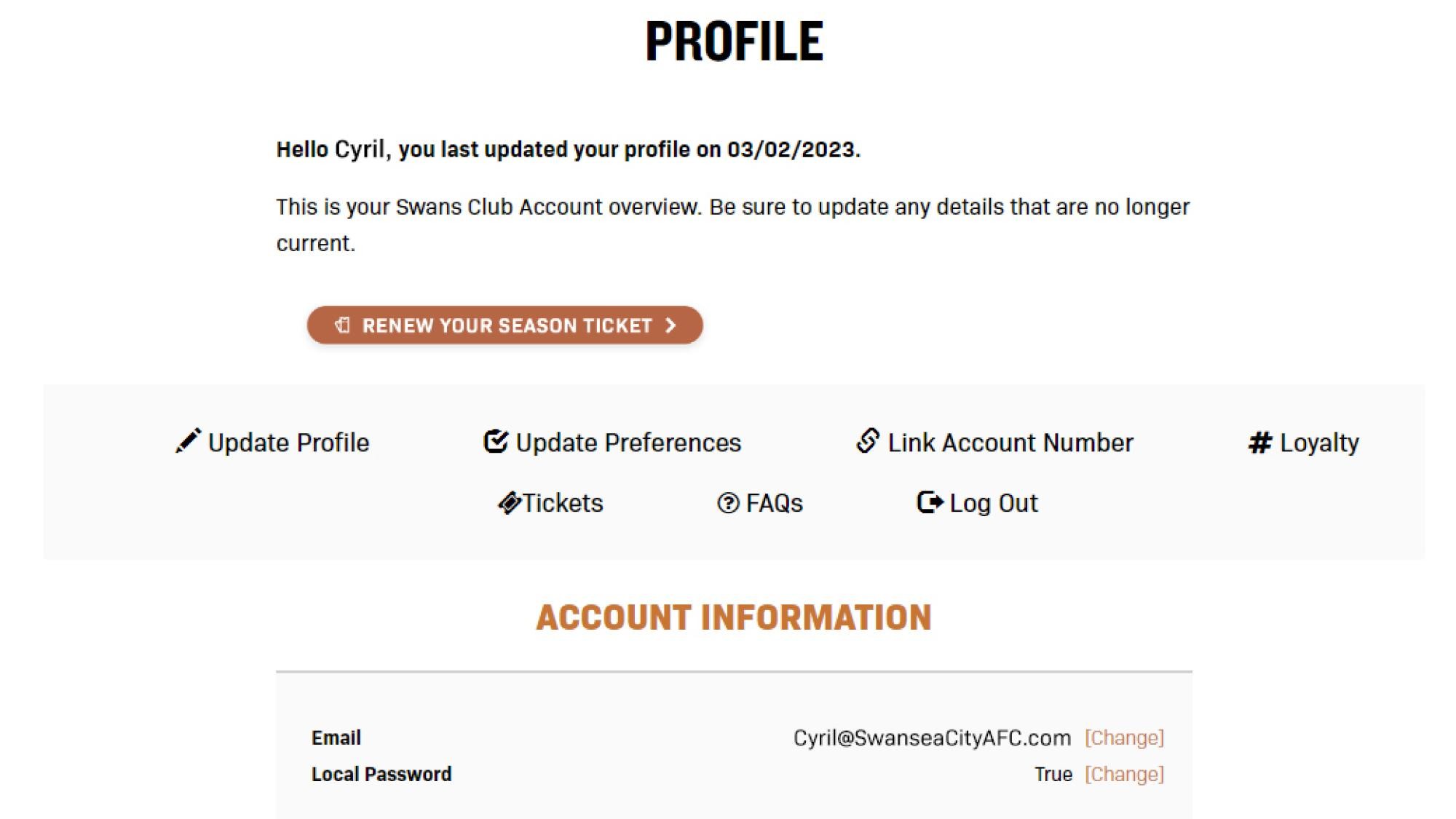 3. Follow the steps on screen to renew your season ticket(s). Click here to see the full instructions.
In-person or over the phone
Alternatively, you can renew over the phone or in-person by coming into the ticket office. The ticket office is open each Thursday and Friday between 9am and 5pm. It will also be open next Wednesday (February 15) when the Swans take on Blackpool at home (7.45pm kick off).