2023-24 season tickets now on general sale
8th April 2023
Ticketing News
Every seat has a story. Mae gan bob sedd stori.
Swansea City is pleased to announce that season tickets for the 2023-24 campaign are now available to purchase on general sale.
The renewal window ended on April 2, and therefore any seats that have not been renewed are now available to purchase in our general sale window, with the Jack Army now signing up to ensure they don't miss a minute of action in the upcoming campaign.
Why become a season ticket holder?
A Swansea City season ticket is the most affordable way to watch the Swans in action. 
For the 2023-24 season, we have added a new pricing category for young adults. Under-21s are now eligible to purchase a season ticket for the same price as a student.
Our most expensive season ticket in the general sale window is our adult ticket priced at £399, equating to just over £17.35 per home Championship fixture. This is significantly lower than the league's average adult price of £426.
Meanwhile, under-18s tickets work out at just over £6 and under-12s from just £3.43 per game.
Ticket prices
Ticket prices are detailed as below: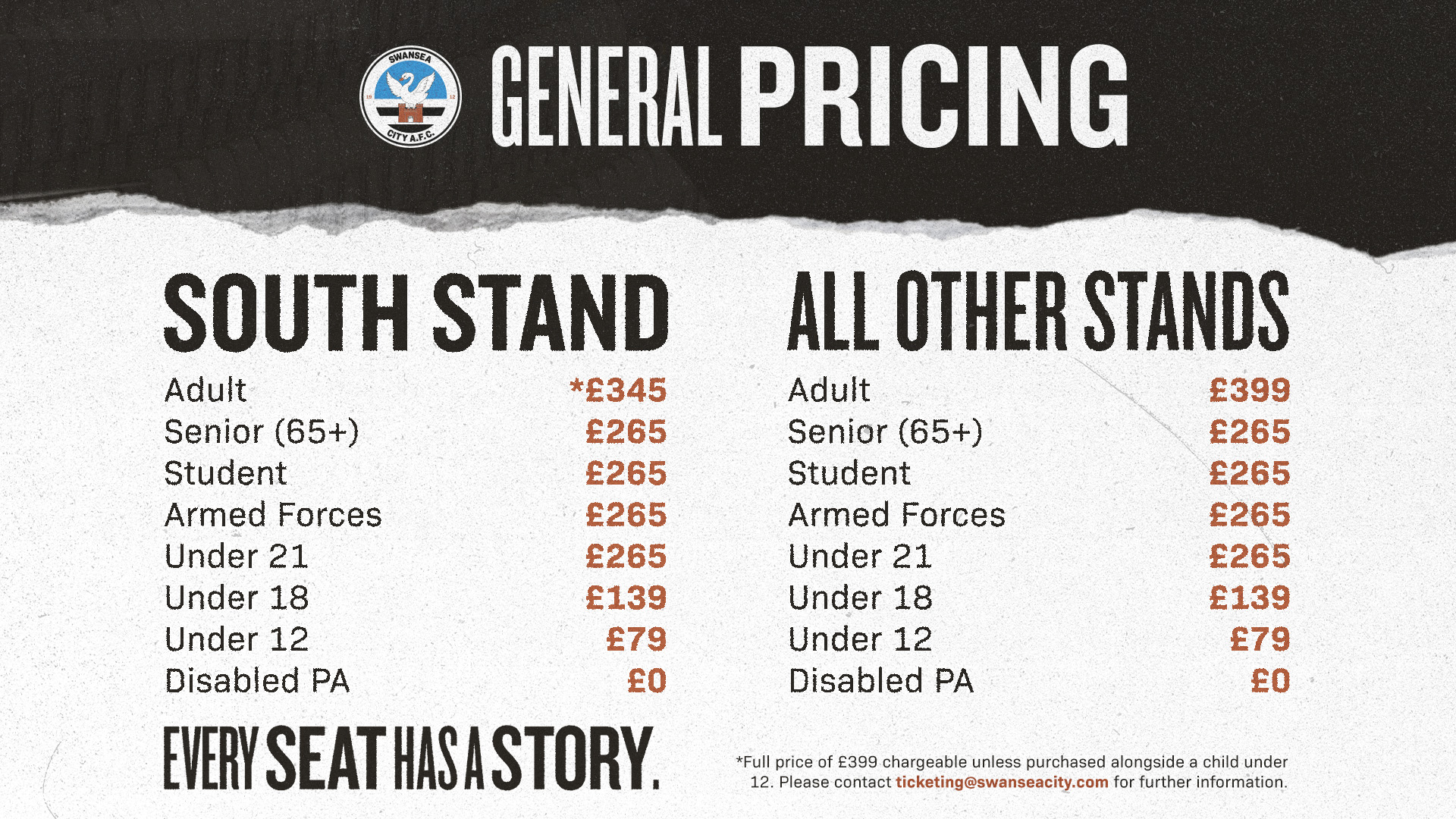 *Please note a booking fee of £3.50 will apply to all season ticket purchases.
What stand do we recommend?
You can now answer just a couple of questions and we'll suggest which stand is best suited to you!