Academy coaches gain new insights from British Army
18th August 2021
Academy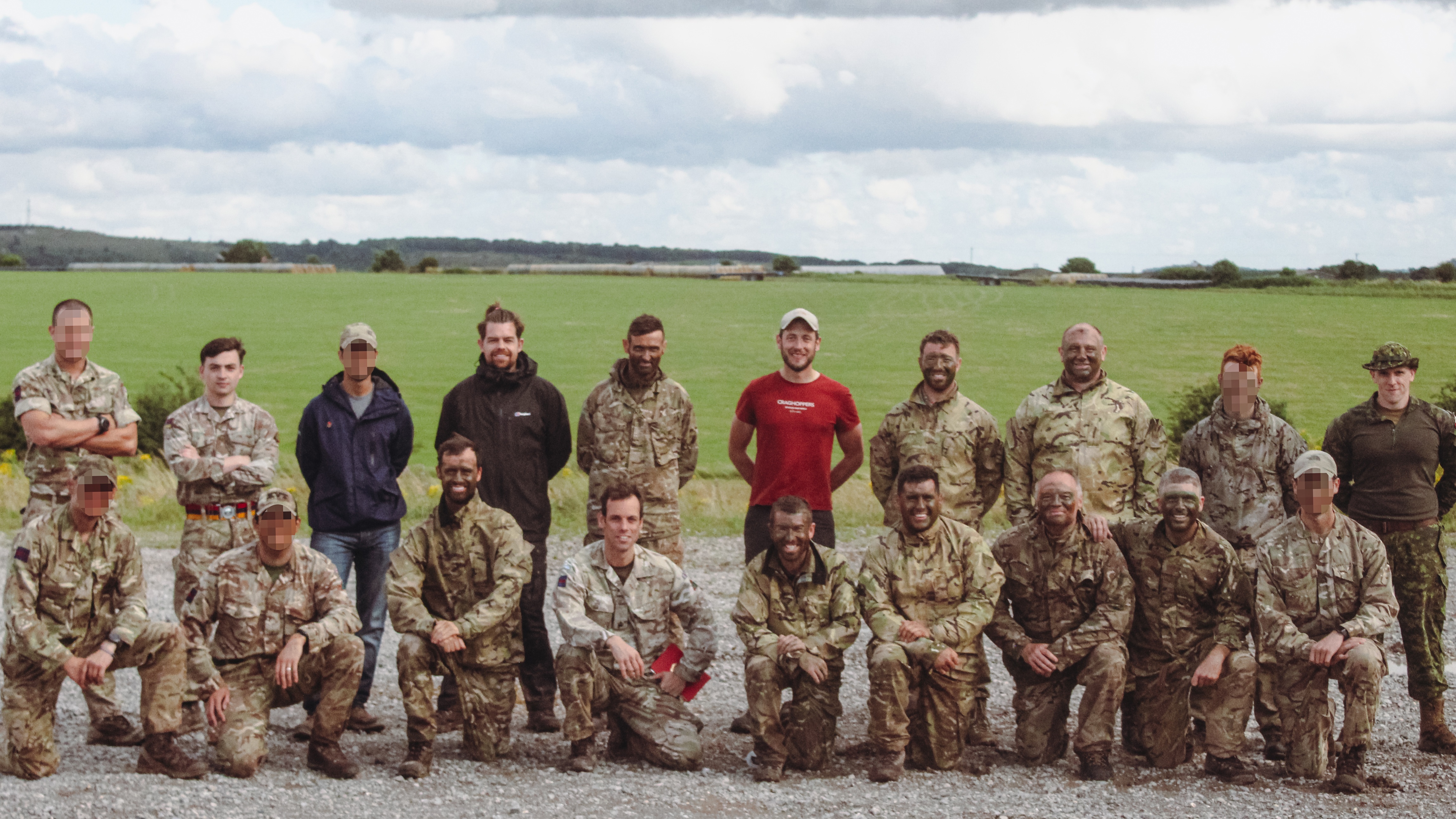 The coaching team from the Swansea City Academy recently had the unique opportunity to spend a day working with some of the best soldiers in the British Army as part of their professional development.
The group travelled to Salisbury for an immersive, challenging day, learning about soldiering, and also about focus, making decisions and managing their own emotions under high stress situations with incomplete information.
The team set off from Wales at 5am and arrived for a series of briefs about the capabilities, weapons and tactics used by the B Sqn Sniper Troop from the Household Cavalry Regiment. Met by B Squadron Leader, HCR, and the Sniper Troop Leader who organised the event, the coaches broke down into smaller groups, each being assigned a sniper to work with and learn from.
After practicing some basic skills and reaching safe standard, the teams deployed out onto several missions on the Salisbury plain training area, hunting enemy forces, liaising closely with one another and taking it in turns to direct operations.
Jon Grey, head of coaching at the academy reflected on the day:
"The more we understand ourselves and challenge ourselves, the better we can support the young men in the academy, he said.
"We worked on different ways to communicate, making difficult decisions without much to go on and also had to process massive amounts of new information.
"The pre-work we did as a group meant that we were able to pinpoint interesting dynamics in our work, that we see with ourselves and the players, and then explore them in a totally new setting. This way, everything in the day was relevant and had some bearing on us as a team, while taking place in an environment we'd never had access to.
"We were challenged constantly and have all come away with a huge amount of respect for the troops we worked with, as well as a lot of ideas and questions about how we coach and support people. We encourage our young players to get better all the time, and it's important that we're seen to be doing the same, taking our personal development seriously.
"During the day we saw up close how hard the soldiers work, and how professional and focused they are at such a young age. The amount of responsibility the troops have, and the trust their commanders put in them was amazing to see. As well as being excellent soldiers and physically fit, the team were real 'thinkers'."
Throughout the day the team were challenged by multiple factors, including heavy, unfamiliar equipment, a lack of information at critical moments and the typical Salisbury Plain weather, which changed from baking heat to heavy rain several times over.
As their confidence grew by spending time with the snipers, the teams were confronted with more complex situations, requiring them to make decisions with little information, rapidly reassess the picture and take an action.
After the final stalk and shoot, the team began its return to base, but they faced one final challenge when they were attacked, leading to a simulated casualty extraction.
"That was really exciting – we went from being quite relaxed to a state of total confusion in a second," said Joe Roberts who is lead foundation phase coach at the Academy.
"The adrenaline kicked in and we got ourselves out of the situation, but it was a great lesson in what stress can do to people, making it harder to communicate effectively and to coordinate what we wanted to happen."
Throughout the day the coaches and snipers had talked, exchanged ideas and shared experiences, with both groups learning something new and finding parallels across their roles and environments.
"The team really immersed themselves in the day, and our sniper section has absorbed a lot from spending time with them. Having them in attendance meant we've been able to maximise our training, as the snipers have had to coach and guide as well as conduct their normal roles, which is great for their personal and professional development" said B Squadron Leader.