Alan Tate | My favourite game
22nd April 2020
First team
In our latest website feature, we are asking Swansea City players past and present to pick their favourite game from their time wearing the club's colours. First up is one of Swansea's finest servants, Alan Tate.
The defender struggled to choose between two key moments in the club's recent history, but eventually plumped for the 4-2 win over Hull in 2003 that secured Swansea City's Football League status as a James Thomas hat-trick and a Lenny Johnrose strike kept Brian Flynn's men up.
"I know why people would look at the Reading game as being the one I would pick," says Tate.
"But, that's not it, although I have to say I can ever choose between that and the Hull game. To be honest, I change my mind from one day to the next.
"If you asked me tomorrow, I might well have gone for the play-off final because of what it meant for me as a player. It made me a Premier League footballer.
"Reading got us to where we never dreamed of being, but without Hull there is possibly no club.
"It's tough, but I am proud that, like Leon (Britton), I can say I played in both.
"Don't get me wrong, Reading was life changing in what it brought to me and my family, and what it brought to the club."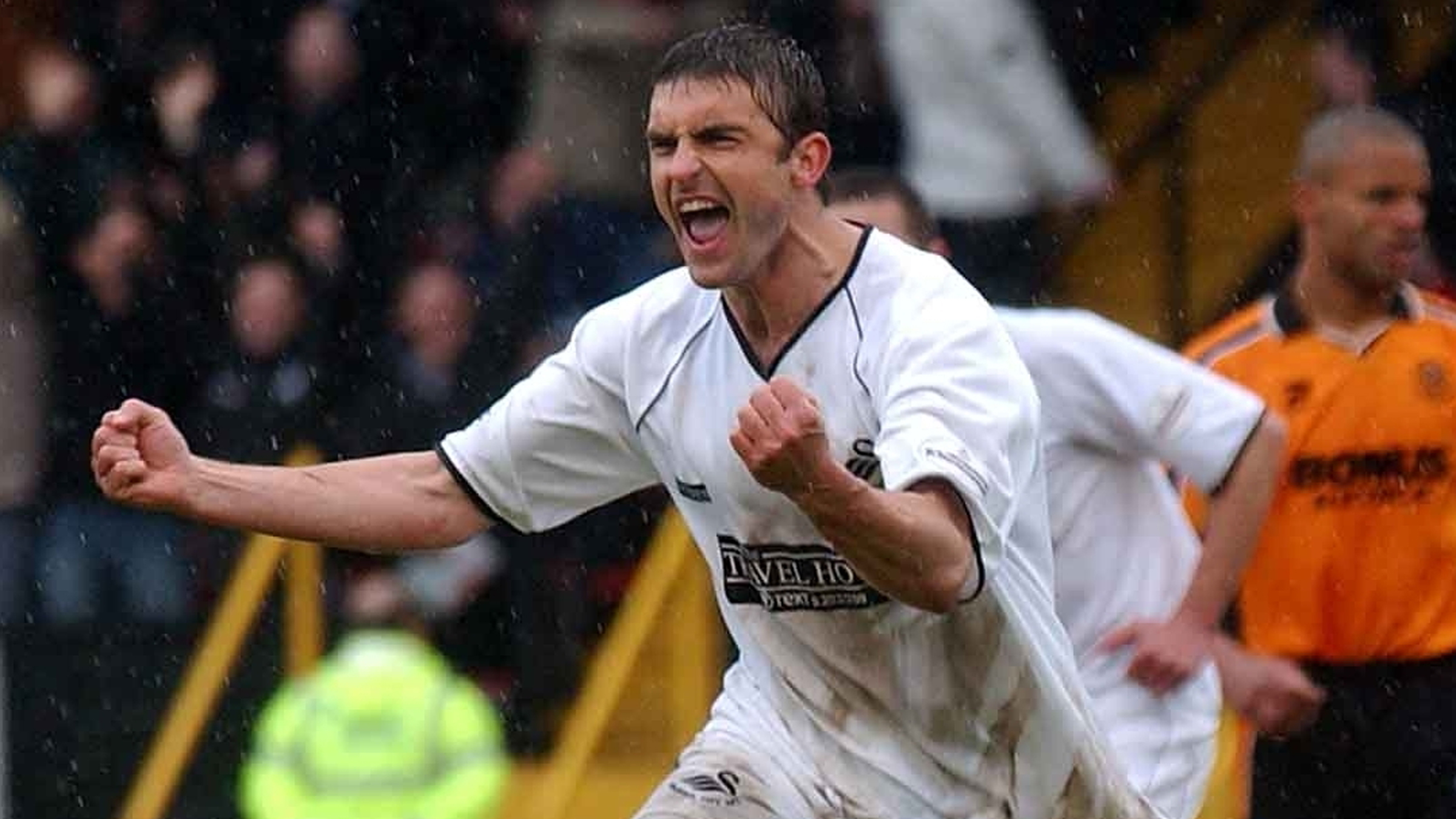 "But I look at Hull and - without that - nothing happens, there might not have been a club.
"I struggle to pick but, if my life depended on it, it would be Hull. Everything that followed came because of that game.
"It snowballed from there, no-one saw it coming but that is where it all came from.
"It was an emotionally draining day and game, and I cannot imagine what it was like for the fans.
"For the players it was just relief.
"It will always be between those two games but, on this day, I go for Hull."