Alzheimer's Society Cymru selected as Swansea City's charity partner for 2021-22
22nd July 2021
Club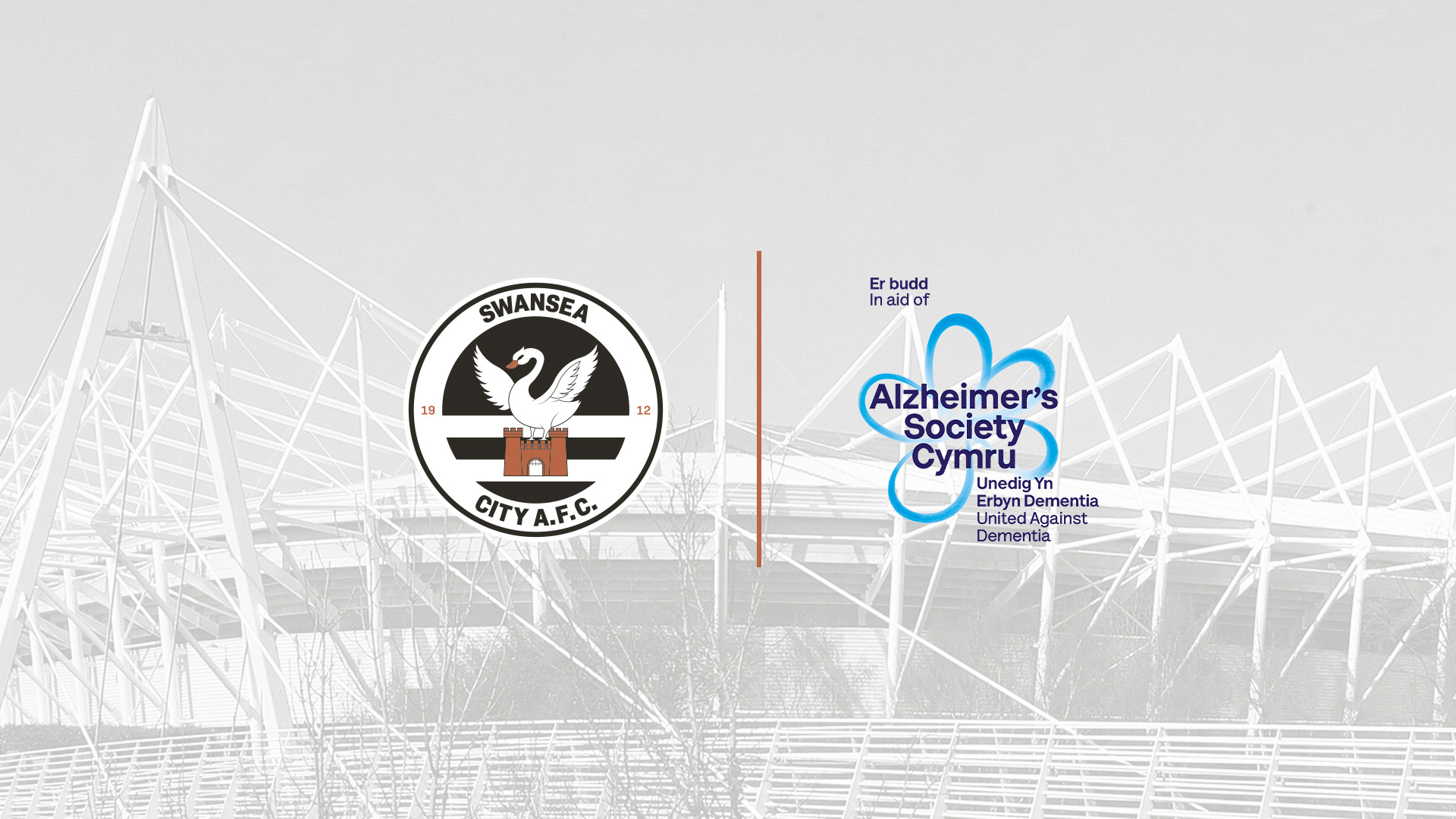 Swansea City is delighted to announce it will partner with Alzheimer's Society Cymru as the club's official charity for the 2021-22 season.
After the club asked supporters to nominate their suggestions, Alzheimer's Society Cymru was the overwhelming choice.
Alzheimer's Society is the UK's leading dementia charity who provide information and support, improve care, fund research, and create lasting change for people affected by dementia.
Swansea City is kicking off the partnership with a £5,000 donation to the charity, while all money received for our pre-season friendly live streams will be donated to Alzheimer's Society Cymru. The club will also work with the charity to develop a dementia policy and provide awareness training to staff.
"On behalf of Alzheimer's Society Cymru and the 46,000 people living with dementia in Wales, diolch yn fawr iawn," said Jess Bowring, community fundraiser for Alzheimer's Society Cymru in south west Wales.
"Being selected as Swansea City's new charity partner for the 2021-22 season will help make a huge difference to the lives of those living with dementia today, and in the future.
"The support from the club will leave a lasting legacy across Wales, by creating more Dementia Friends, helping to fund vital support services and ground breaking dementia research, and it will help us get one step closer to a world without dementia."
"The club is very proud of its charitable work and we are committed to helping those in the community that need it most," added Swansea City chief executive Julian Winter.
"Alzheimer's Society Cymru was the leading charity amongst the nominations received to be our charitable partner for the forthcoming season and we are very much looking forward to helping them build on the tireless work they do for those affected in our community and beyond."
Swansea City partners with a charity every year to provide much needed support, fundraising opportunities and publicity.
The 2020-21 season was dedicated to the NHS as a thank you for their incredible work and sacrifices during the Covid-19 pandemic, with the club also naming the Liberty Stadium's South Stand in their honour.
Previous years have seen the club support local homeless charity, Matthew's House, along with countless other causes in our community.
Alzheimer's Society Cymru is there for everyone affected by dementia, not just the person with the diagnosis. So if you need support please contact the Dementia Connect team on 0333 150 3456 or 03300 947 400 (for Welsh speakers).
Alternatively, you can email Dementia.Connect@alzheimers.org.uk