Andrew Rhodes named new chair of Swansea City AFC Foundation
13th August 2021
Foundation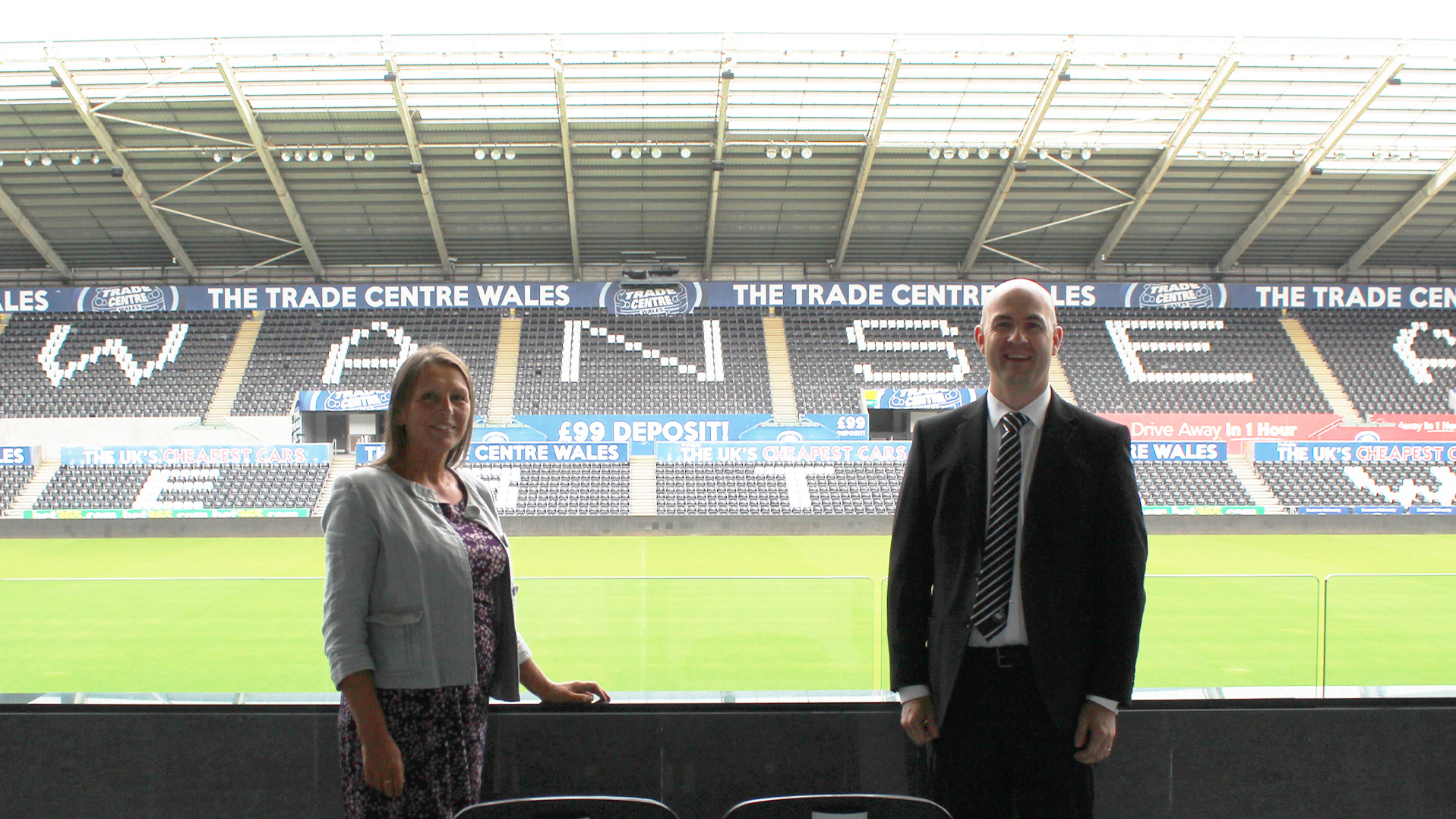 Andrew Rhodes has been named as the new chair of the Swansea City AFC Foundation.
Today (August 13) sees the Swansea City AFC Community Trust relaunched and rebranded as the Foundation, in a move designed to increase the prominence and strengthen the identity of the club's charitable arm.
Rhodes will now take on the role of chair, with Leigh Dineen stepping down from the position but remaining on the Board to ensure a smooth transition. Leigh has held the position for eight years and everyone thanks him for his efforts during this time.
Rhodes, 44, enjoyed a long and distinguished career in the civil service before becoming registrar and chief operating officer at Swansea University in 2018.
He is currently interim chief executive of the Gambling Commission; the UK regulator for the gambling industry.
While the Trust has existed for a number of years, working as the club's registered charity during that time, and has worked with many thousands of people, there are many supporters who might not be aware of the valuable work undertaken by the organisation and its staff.
It is hoped the rebrand and relaunch will help raise the profile and awareness of the many projects and initiatives delivered within our community.
"I'm delighted to be named as the new chair of the Swansea City AFC Foundation," said Andrew Rhodes.
"As someone who has supported the club all my life and is a local grassroots football coach, I have seen first-hand the impact that a club - and it's charitable arm - can have on the community.
"I'm excited about the future and playing a part in helping the Foundation grow and continue play a key role in inclusion, education and youth engagement."
Staff from the Foundation will be in attendance on Saturday as Swansea City take on Sheffield United at the Swansea.com Stadium, while they will also be introduced to the crowd at half-time.
"It has been a great honour to have chaired the Trust for the last eight years but it is now time to step down to free up time for my other interests," said Leigh Dineen.
"I would like to thank everyone involved for all the help they have given me during this time and am sure Andrew and his new Board will continue the great work the Foundation does in the community."