Andy Fisher | I've been through this process before, when it clicks it can destroy teams
4th March 2022
First team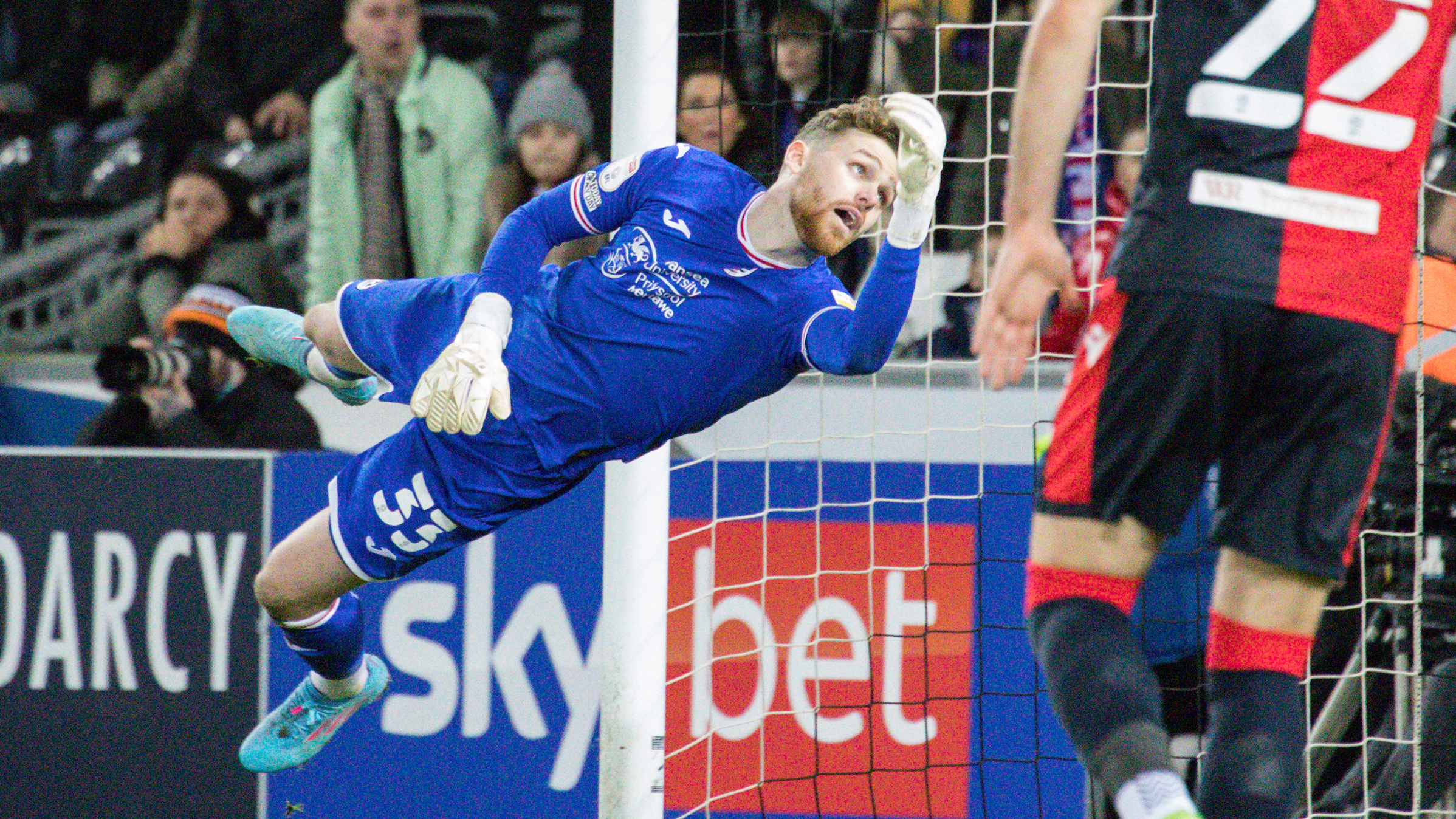 Swansea City goalkeeper Andy Fisher has been through a transitional process under Russell Martin before and has no doubt a bright future awaits once everything clicks into place.
Fisher is just over seven weeks into his time in SA1 after making the switch from MK Dons to join up with head coach Martin in the January transfer window.
It's the second time the 24-year-old has upped sticks to play under the Swans boss permanently, and has a strong belief in the identity and style of football that Martin is seeking to implement.
"I'm into my second month here and I've settled in really well," Fisher said.
"I know a lot of the staff from MK Dons, but the new staff and the players have been top.
"The manager was a massive part of the reason I wanted to move here. He took me on loan from Blackburn at first.
"I took a big wage cut to go and play for him at MK Dons because I believed in everything he did and the way he played.
"I think, as a squad, we're still learning the style. But I've been through this process before and when it clicks, it clicks. It's a nice way to play and it can destroy teams."
The shot-stopper kept his third clean sheet in just six appearances as Swans saw off West Bromwich Albion on Monday night and Fisher was keen to praise the entire team for their defensive efforts.
Fisher made one save at The Hawthorns in a game the Swans largely dominated, but he saw plenty of the ball at his feet as part of the role the keeper plays in playing out from the back.
"Playing with my feet is one of my strengths, and it's one of the reasons I believe in what the manager does because it involves the keeper so much," Fisher explained.
"Sometimes as a keeper, you can get by-passed and then you get called upon and you're not ready because you haven't been in the game. In this system, you're always involved.
"I think throughout the whole game on Monday the decision making was spot on. I think the week we had on the training ground between games was massive. We worked on stopping the opposition and keeping the ball as much as we can.
"We got a clean sheet to top it off. Like in the Blackburn game, they didn't really threaten the goal so a lot of credit goes to the lads in front of me.
"We want to win as many games as we can from now until the end of the season because that will set us up for next season. Anyone in this league can beat anyone and, if you get a good run of games, who knows where it can take you."