Andy Fisher | This opportunity was too good to turn down
11th January 2022
First team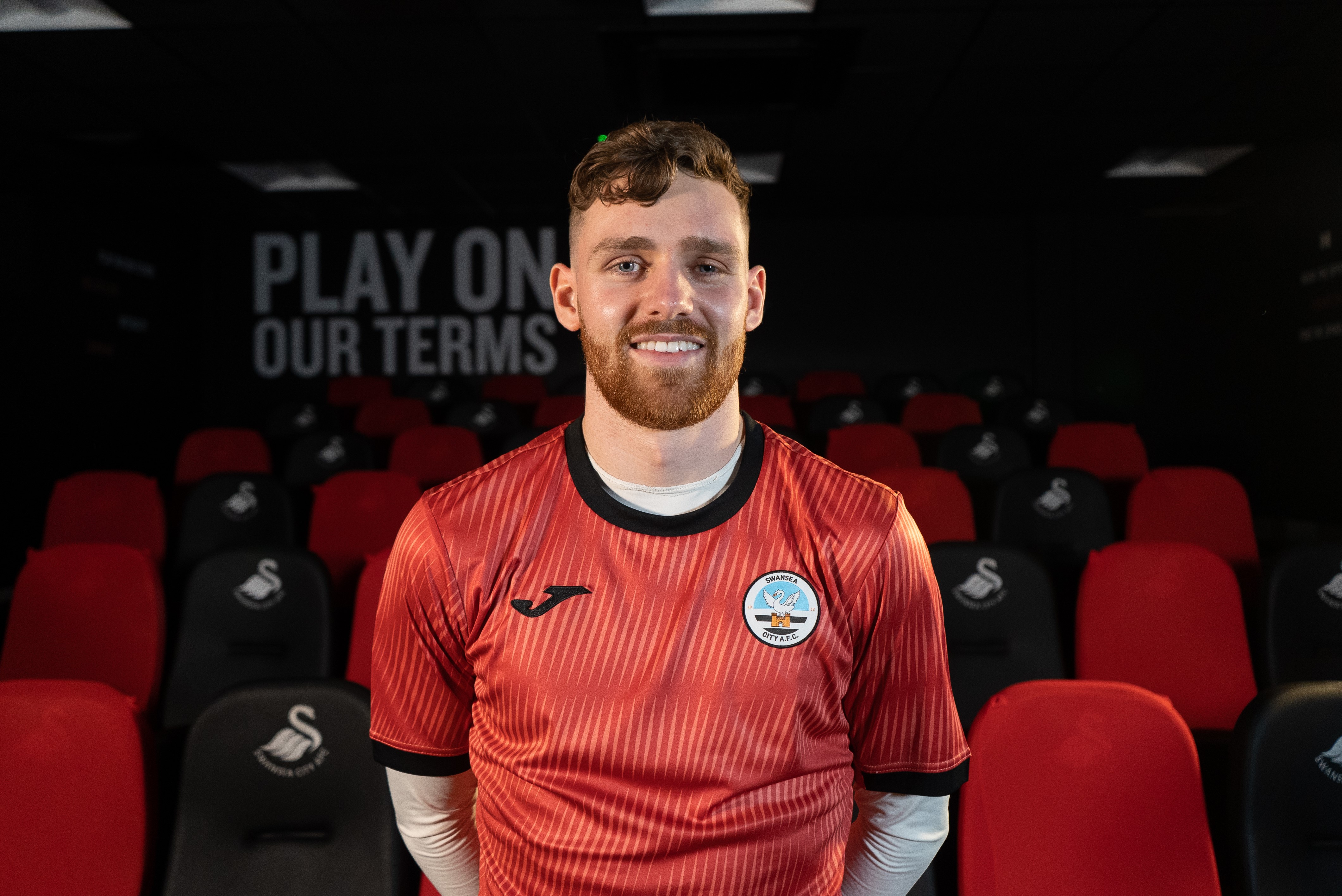 New Swansea City signing Andy Fisher felt the chance to work with Russell Martin again was too good to turn down after completing his move from MK Dons.
The 23-year-old goalkeeper has joined the Swans for an undisclosed fee, subject to international clearance, and will be in contention to make his debut at Huddersfield this weekend.
Fisher, a Blackburn academy product, has won a number of plaudits for his displays between the sticks over the last two seasons with MK Dons.
And the chance to work with Martin, Luke Williams and Dean Thornton again – and experience their style of play – was one he was eager to take.
"I am delighted the move is done, it is something that has been talked about for a while but it is finally sealed and done and walking in here has been unbelievable," he said.
"The people here have given me such a warm welcome, all the staff, and I cannot wait to get started.
"It's an opportunity to play Championship football, but also I worked with the gaffer at MK Dons and the style of football he wants to play is just fantastic.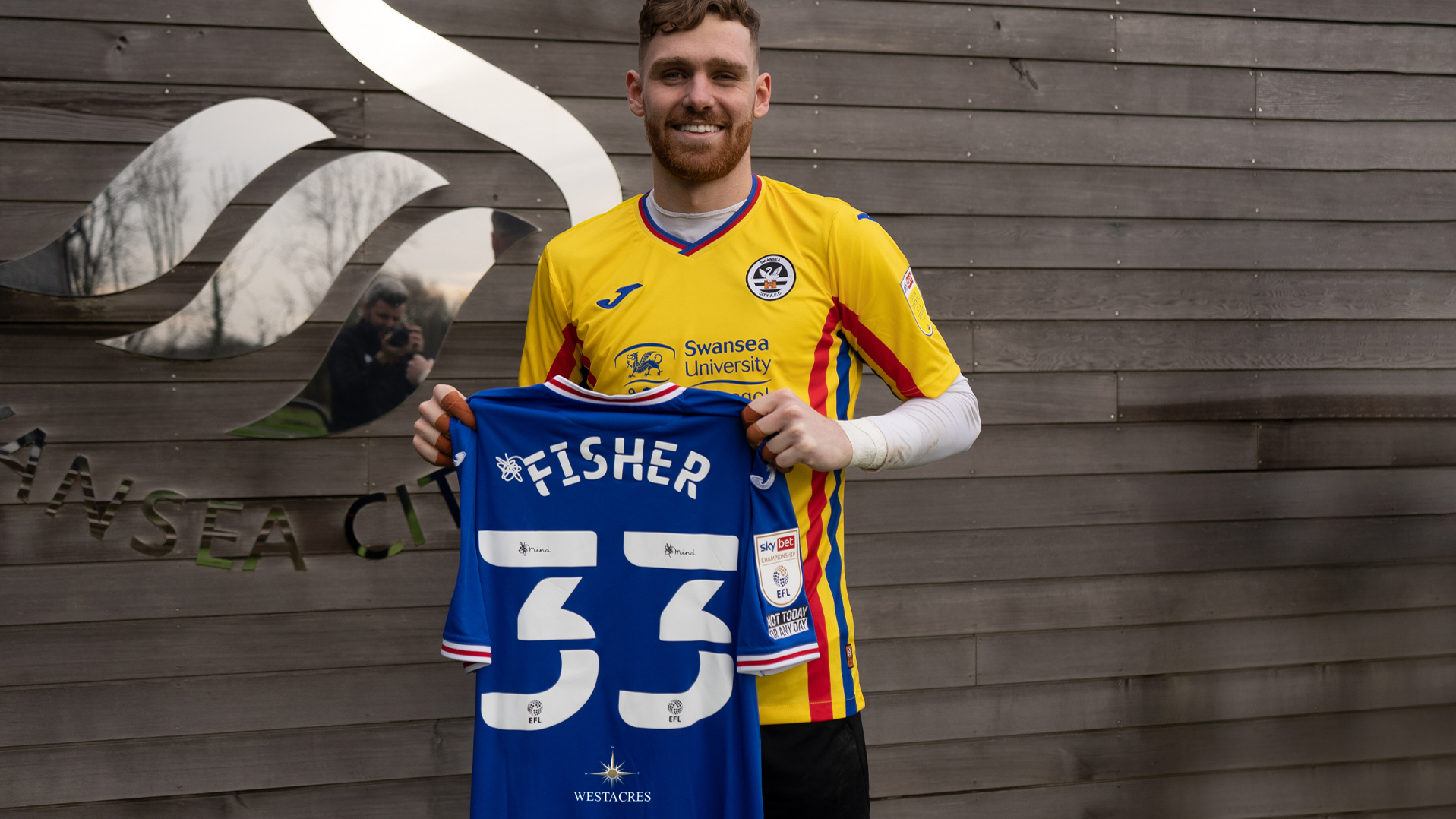 "I wanted to get back to that because it is something I really enjoyed doing.
"I went on loan there first, and once you are in the position and you work on it, is an unbelievable way of playing even if people may look at it and think it's a bit scary.
"I just really enjoyed it, I feel comfortable with the ball at my feet, and with the level of detail Russell and Luke put in it just makes it so much easier for me.
"I loved working with (goalkeeping coach) Dean Thornton as well, who was great for me at MK Dons, they wanted nothing but the best from me as a group of coaches.
"I feel they will get the most out of me, and knowing that meant this was a great opportunity for me.
"I am really hungry to make the most of this opportunity."
While Fisher is well aware of the requirement to be confident and effective with the ball at his feet given Swansea's possession-based style of play, his stats show he is also more than capable when it comes to his shot-stopping and handling.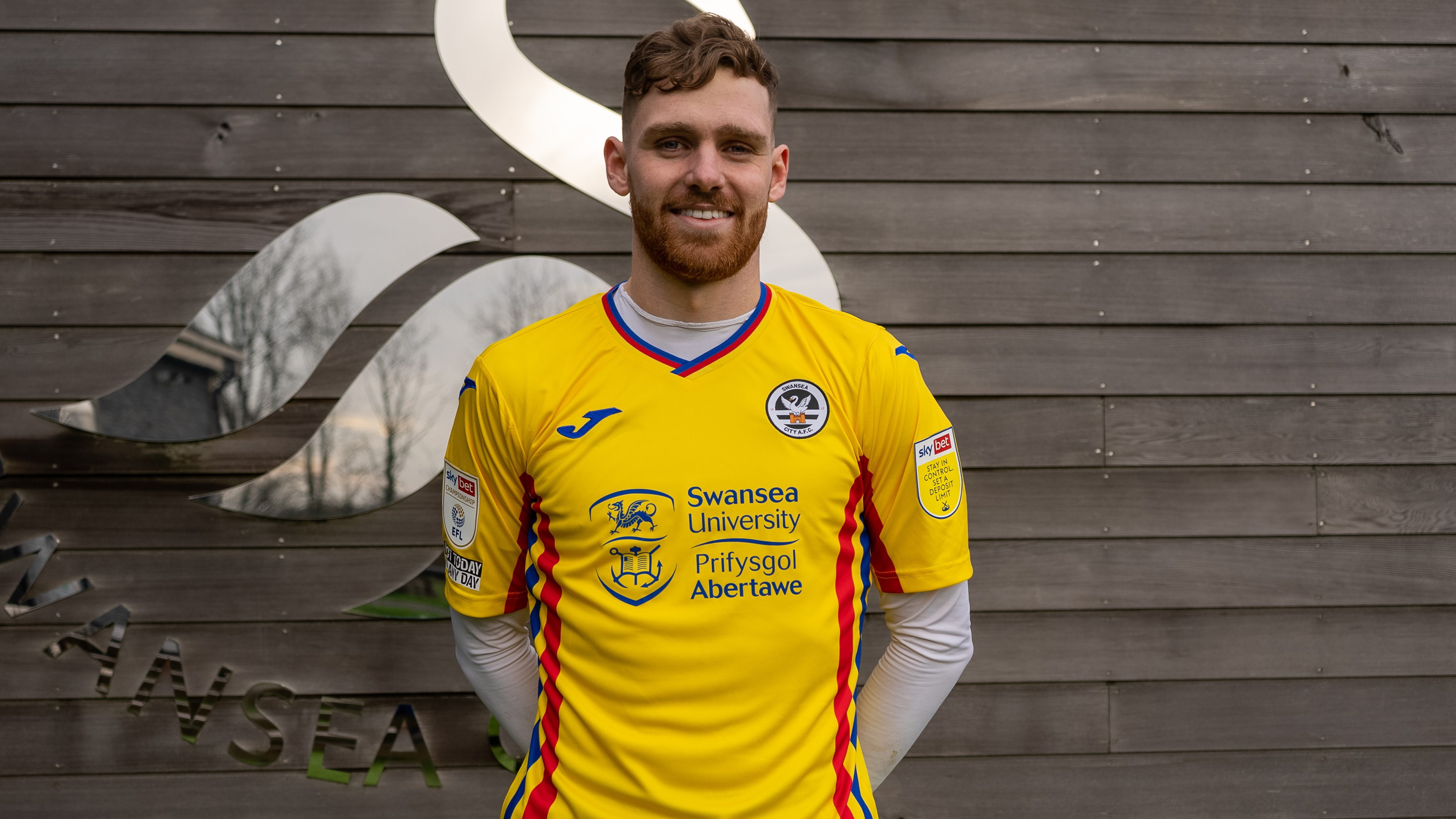 Despite his relatively short stint at MK Dons, he was already fifth on their all-time list for clean sheets over the club's 18-year existence.
And Fisher says he is more than happy to test himself to improve in all areas required by a modern keeper.
"There was a time where the goalkeeper's job was only to keep the ball out of the net, and obviously that is still a vital part of the job," he added.
"But that is not the case now, you have to be comfortable with the ball at your feet, that is what sides want to see and have at their disposal.
"You look at the top teams like Manchester City and Liverpool, and a lot of other good teams, and they are committed to playing out from the back.
"You have to be able to play your part in that side of it too as a goalkeeper, in that respect I think the game is changing very much for the better."