Andy Robinson | One to eleven
10th June 2020
First team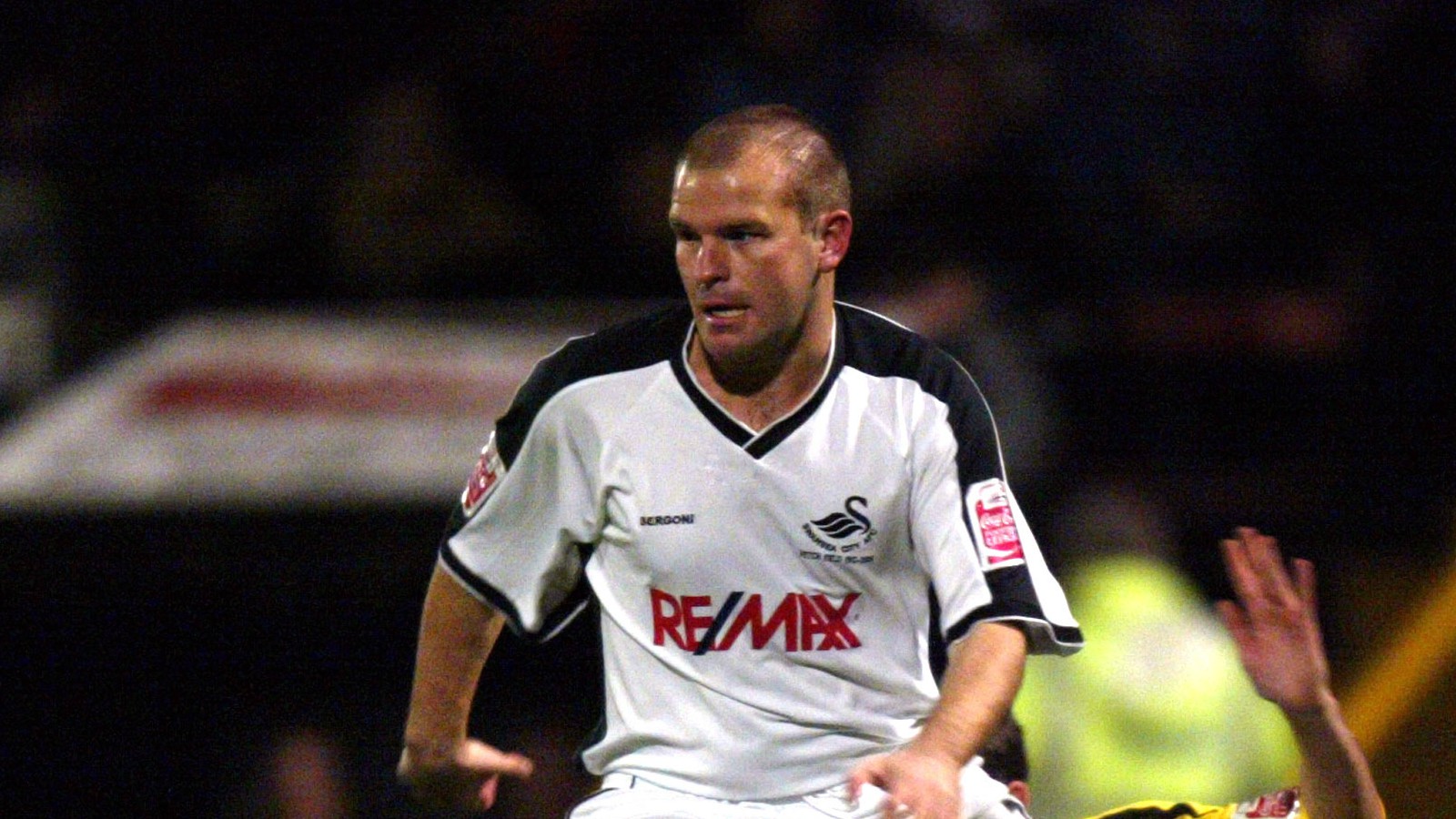 In another new feature, a current or former Swansea City players turns manager to pick an XI from those they have played with and against.
Here, former winger Andy Robinson selects his starting XI from players he has played alongside throughout his career.  
Andy Robinson's One to Eleven
I've played with some brilliant players over the course of my career and I would prefer to choose my one to eleven based on those players I have played with rather than against. It means a lot more for me to pick those I have had the pleasure of playing alongside.
Formation - 4-3-3
GOALKEEPER: DORUS DE VRIES
Dorus was a great character who joined us and he was a commanding goalkeeper. He had a voice, was a good organiser and was a tremendous shotstopper. He went on to have a fantastic career for the football club too.
RIGHT-BACK: ANGEL RANGEL
The right-back has to be Angel Rangel. Again, he is a larger than life character and I always remember his initiation song on a Dutch pre-season tour, I think he sang La Bamba. I just knew from that day that he was going to fit in and he was a fantastic servant for Swansea.
There were no airs and graces about him and I just loved that about him as a person. He is a smashing lad.
We all know the story about Roberto Martinez and Graeme Jones when they were looking for another player and came across him instead and brought him to the football club. A fantastic story for Angel.
He was consistent and went on to play for the club in the Premier League. He will go down as a legend.
CENTRE-BACK: GARRY MONK
Monks was a captain and leader of men. He was a big character in the dressing room and went on to manage the club.
As a player, he was consistent and steady and he could read a game really well, I'd say that was his biggest asset. He had to read the games as he had no pace, so that suited him very well!
He did that exceptionally well and went on to play Premier League football with the club and will also go down as a legend.
CENTRE-BACK: ALAN TATE
I've got to put Tatey in there, we all know the song 'A Team of Alan Tates'. He has been a fantastic servant for the club and played for the Swans all the way up to the Premier League.
LEFT-BACK: SAM RICKETTS
I'll go for Sam Ricketts at left-back. The reason I pick Sam is because he never did anything complicated, he was a steady player but basically he just gave me the ball.
He was left-back and I played on the left-hand side and we built up a great combination down that side.
We had a great understanding, he basically knew that he had to get the ball to me and then I would do the rest, so that worked well for me.
RIGHT CENTRAL MIDFIELDER: LEON BRITTON
A legend of the club, say no more. For me, the best player that I have ever seen representing the football club. What he did as a player and ambassador of the club is incredible.
CENTRAL MIDFIELDER: FERRIE BODDE
The evil genius, Ferrie Bodde. An unbelievable talent who saw his career cut short by injury. He was sensational on the ball and his passing range was phenomenal. He would have played Premier League football for a long period of time given the chance.
LEFT CENTRAL MIDFIELDER: FABIAN DELPH
I played with him at Leeds and Fabs is a fantastic player and a smashing lad. When he came through to the first team he was only 17 or 18 at the time and was smashing first-team players even at that age.
He had no airs and graces about him even though he knew he was better than us. He went on to do excellent things and have an amazing career.
RIGHT FORWARD: JASON KOUMAS
On the right-hand side is a Welshman in the shape of Jason Koumas, we've got to get some Welsh in there! 
A fantastic player who for me, could have played for a top-four Premier League side if he had applied himself right.
Ability wise, he was as good as anyone. Myself, Koumas and Steven Gerrard all grew up playing for the same Merseyside team and for me he was better than Gerrard at that time, he was a fantastic player.
LEFT FORWARD: ROBERT SNODGRASS
A great character and we hit it off at Leeds. We were both wingers, I played on the right there and he played on the left and he had unbelievable ability. He's smashing it in the Premier League now with West Ham.
STRIKE: LEE TRUNDLE
I'll have to put him in. There's not much to say about Trunds that hasn't been said. He's my mate both in and out of football and what a player he was.