Andy Scott | It's non-stop, but I love it
17th November 2019
Club
When speaking to Andy Scott you get the feeling his moments of spare time are few and far between.
Ever since he hung up his boots to end a 14-year playing career, he has adjusted quickly to the demanding nature of football – on and off the pitch.
In football terms, he has been there, done it, worn the t-shirt.
He has experienced the highs and lows as a player and manager, and is well-equipped to nurture talent and spot emerging rough diamonds.
Now, he's Swansea City's head of recruitment. A role that has meant endless hours reading reports, watching games in person and on video, along with daily communication with the club's leading figures to ensure Swansea City is doing all it can to maximise its potential on the player front.
"It's a non-stop business," Scott says with a smile. "But I love it."
His love, but perhaps more so his dedication, for football and finding a player that fits the bill for head coach Steve Cooper means no stone is left unturned.
Since he walked in the door in late July, with barely two weeks left in the summer transfer window, time was of the essence.
But the passing months have allowed Scott to start putting in-depth measures and methods in place to ensure the best chance of transfer success.
"As I came in so late in the window it meant we had to use our contacts and our immediate knowledge," he says.
"Sam Surridge, Aldo Kalulu, Kristoffer Peterson, Ben Wilmot and Freddie Woodman came in, and they were all cases of utilising our contacts and knowledge of the players.
"Moving forward the recruitment department and its structure is a work in progress.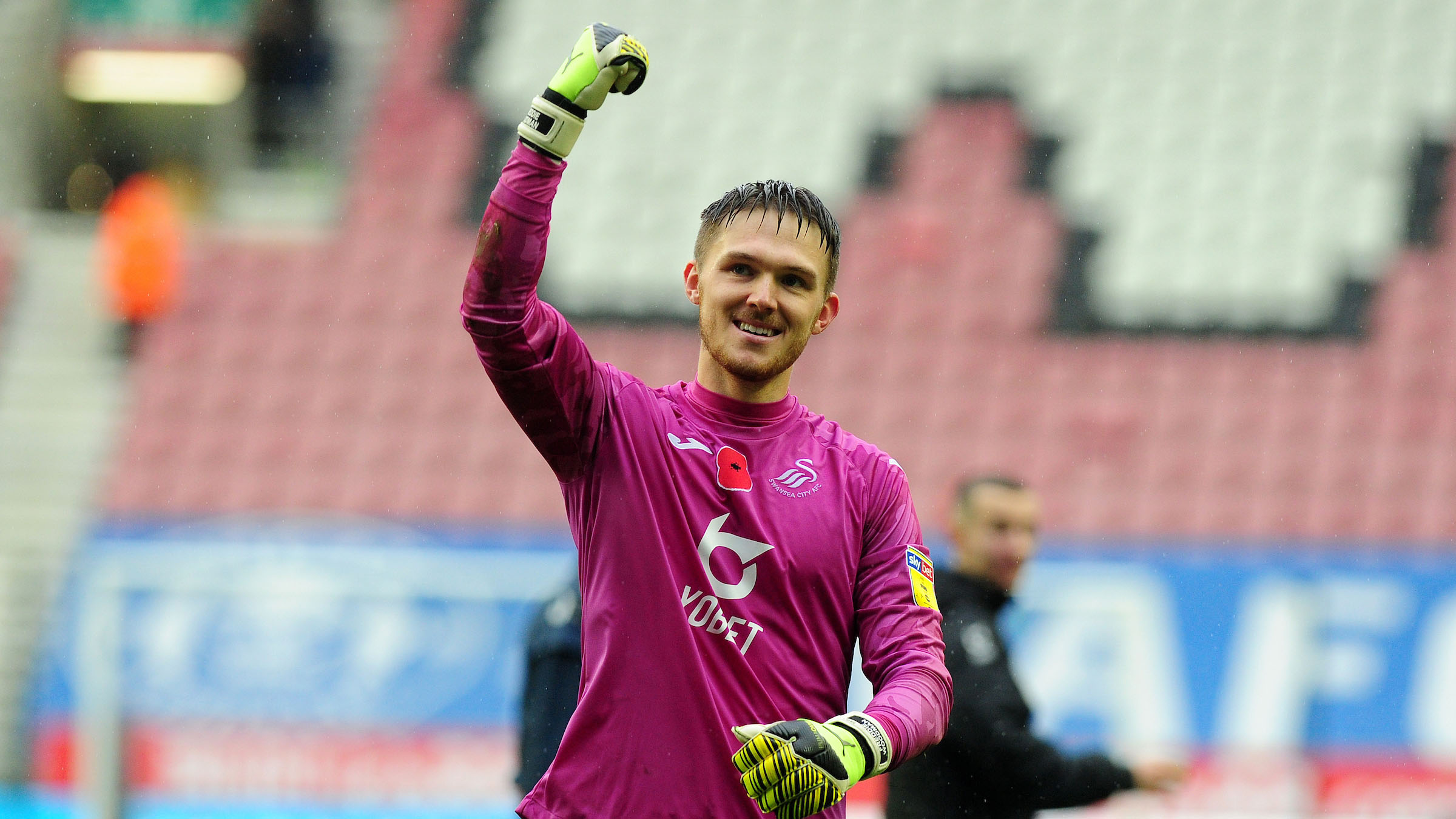 "It's a really good club to work at. I have had a very good relationship with Trevor Birch, Leon Britton and Steve Cooper. The communication and honesty between us is vital.
"The appointment of Steve Rands has been positive to the recruitment structure too.
"I work with analysts on a consultancy basis along with Steve Rands and his team. I also liaise closely with Nigel Rees and the academy.
"We are looking at academy and development level recruitment – that's locally and abroad. We have data on 88 countries in the world, so we are scanning the globe for young talent that we can nurture here and turn into first-team players for Swansea City.
"I have a consultancy group working with me at present, but Steve Rands' input is a massive help to me. We have a few scouts working for us, but we are reviewing the structure regularly and we need to make sure we get things right.
"We base everything on Swansea's style. That is vital in the short and long term. The Swansea Way is integrated into all levels here, and that is a massive help in terms of recruitment because we know the type of player we are after, and the player knows what type of club we are.
"The difficulty comes when a player is in a team which does not play your style. That is when your scouting qualities come in."
So, what does a typical week – if such a thing exists – look like for Scott?
"How long have you got?" he jokes. "On a Monday I'm usually going through my reports from the previous Friday, Saturday and Sunday matches where we will have reports from analysts and scouts at games at under-18, under-23s and first-team level.
"Any new players we have scouted will be added to our file, and I will watch them on video to decide if they stay on the list. Then, if we can see them adding something to our club, we will watch them in person and a do background work on about the player's personality and character, which is very important.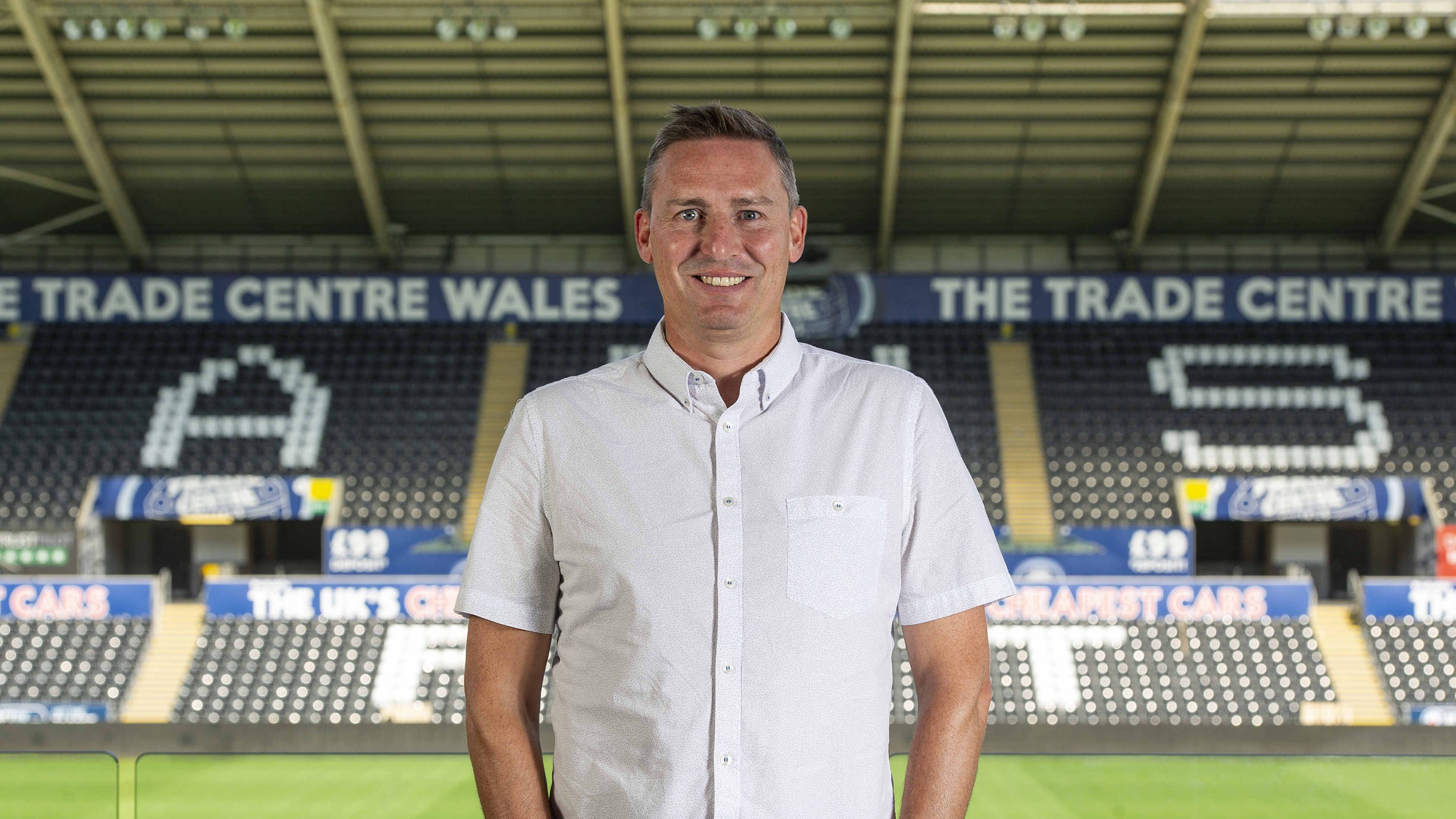 "On Tuesday there are reports to go through from the under-23s games we've been at the previous day, while we'll be at a League One or League Two match that night too.
"So that means we'll set up more reports from those games on Wednesday, while on Thursday I'm usually meeting a few agents.
"Then it's full circle and I'm back at youth matches on the Friday. So, it's a job that never sleeps, but it's one I'm fully driven by."
With the January transfer window not too far around the corner, Scott's busy putting plans in place for outcomes A, B and C. Plus D, E and F.
He experienced life as a manager with Brentford – he won league titles as both player and manager with the Bees - Rotherham and Aldershot, while further experience in recruitment was added at Griffin Park along with a spell at Watford.
So, he is well equipped to the obstacles the transfer window can throw at you.
"We are working towards the next transfer window, and that includes preparations for the possibility of players leaving the club," he says. "In football you have to be as prepared as you possibly can for every outcome, so having a plan for A, B, C and beyond is vital.
"There are a few priority positions in the squad which can push us on in the final four months of the season.
"But we have to cover ourselves if a club comes in for a player.
"We are also aware that we simply cannot waste money here.
"If we need a particular player for a position, I will have a list of players already drawn up. Then the process of videos, reports and background checks come in to play.  I'll also be working on options two and three in case it doesn't work out.
"I will then present that to Trevor, Leon and Steve and they decide what happens next.
"The transfer window can be unpredictable, but we aim to be as prepared as we possibly can."