Away day guide | Blackpool
11th March 2022
First team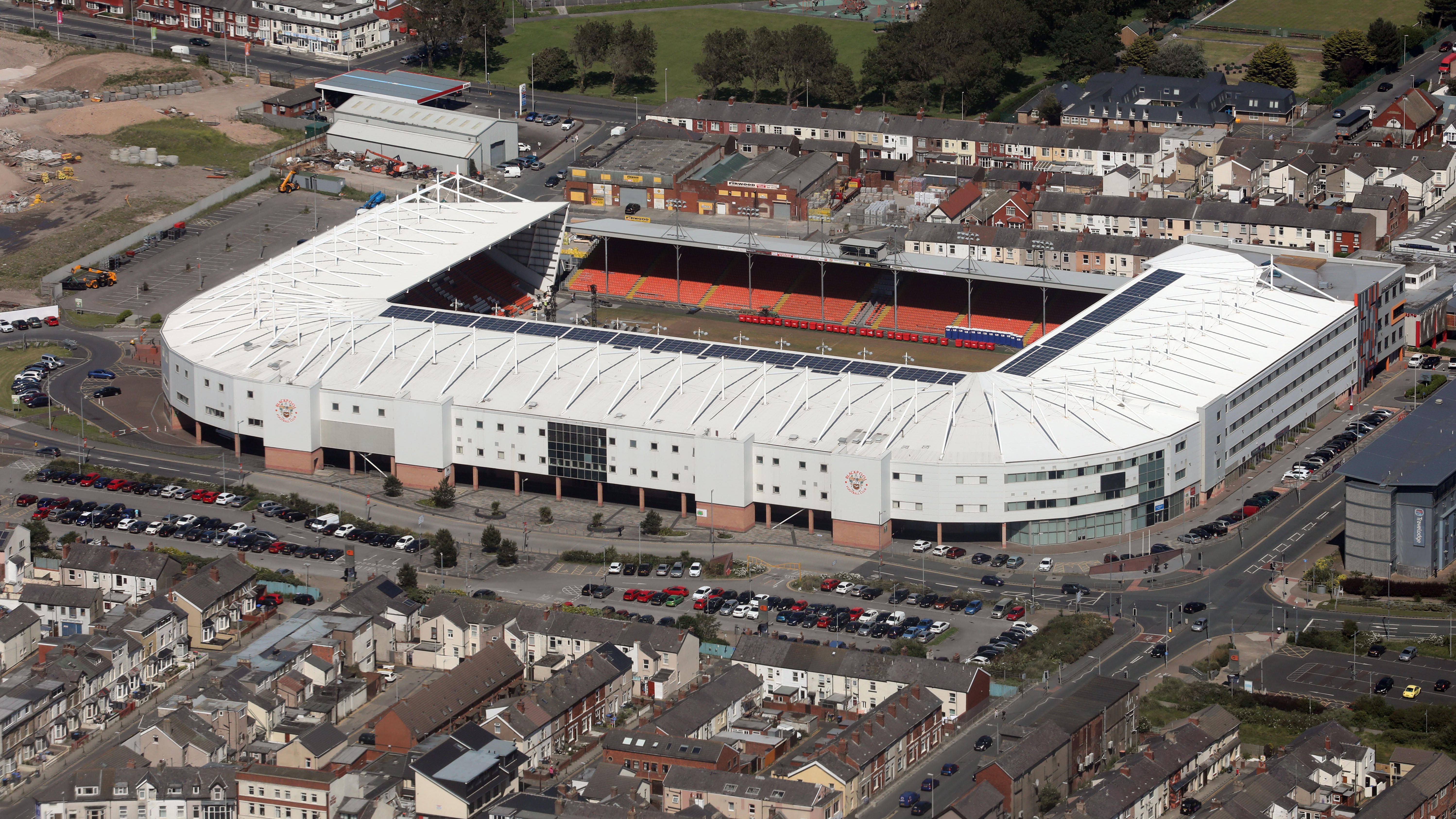 Blackpool vs Swansea City
Date: Saturday, March 12 (3pm)
Address: Bloomfield Road, Blackpool, FY1 6JJ
Distance from the Swansea.com Stadium: 254mi
SEAT ALLOCATION
Up to 2,500 away supporters can be seated in the East Stand – initially introduced as a temporary structure but it's been in place for over a decade.
Due to the structure of the temporary stand, facilities for visiting supporters are located in the Armfield Stand at the south end of the stadium. Fans access these by walking along the front of the East Stand.
The entrance to the stadium for away supporters is off Bloomfield Road.
PARKING
The stadium is opposite a large pay and display car park. It costs around £3.50 to park there for three hours or £6 for up to six hours. There are also 40 parking spaces at St Cuthbert's Church Car Park in Lytham Road which is a five-minute walk from the ground.
BY TRAIN
The nearest train station is Blackpool South and is around a 10-minute walk away, however, most trains only stop at Blackpool North Railway Station.
Blackpool North is two miles from the ground so fans may wish to book a taxi or catch a local bus. The No.11 runs every 15 minutes and supporters should alight at Old Bridge House pub.
NEARBY PUBS
Old Bridge House pub and the Manchester Bar (both on Lytham Road) welcome away fans in club colours. The latter has large screens showing Sky Sports. Also on Lytham Road is the Albert Pub which will often have a mix of home and away supporters.
There are plenty of pubs in the Blackpool town centre while fans of Wetherspoons can visit the Velvet Coaster, located at the Pleasure Beach, which – on it's opening in 2015 – was the largest Wetherspoons in the country. This is a 20-minute walk from the stadium.