Away days | Charlton Athletic
30th September 2019
First team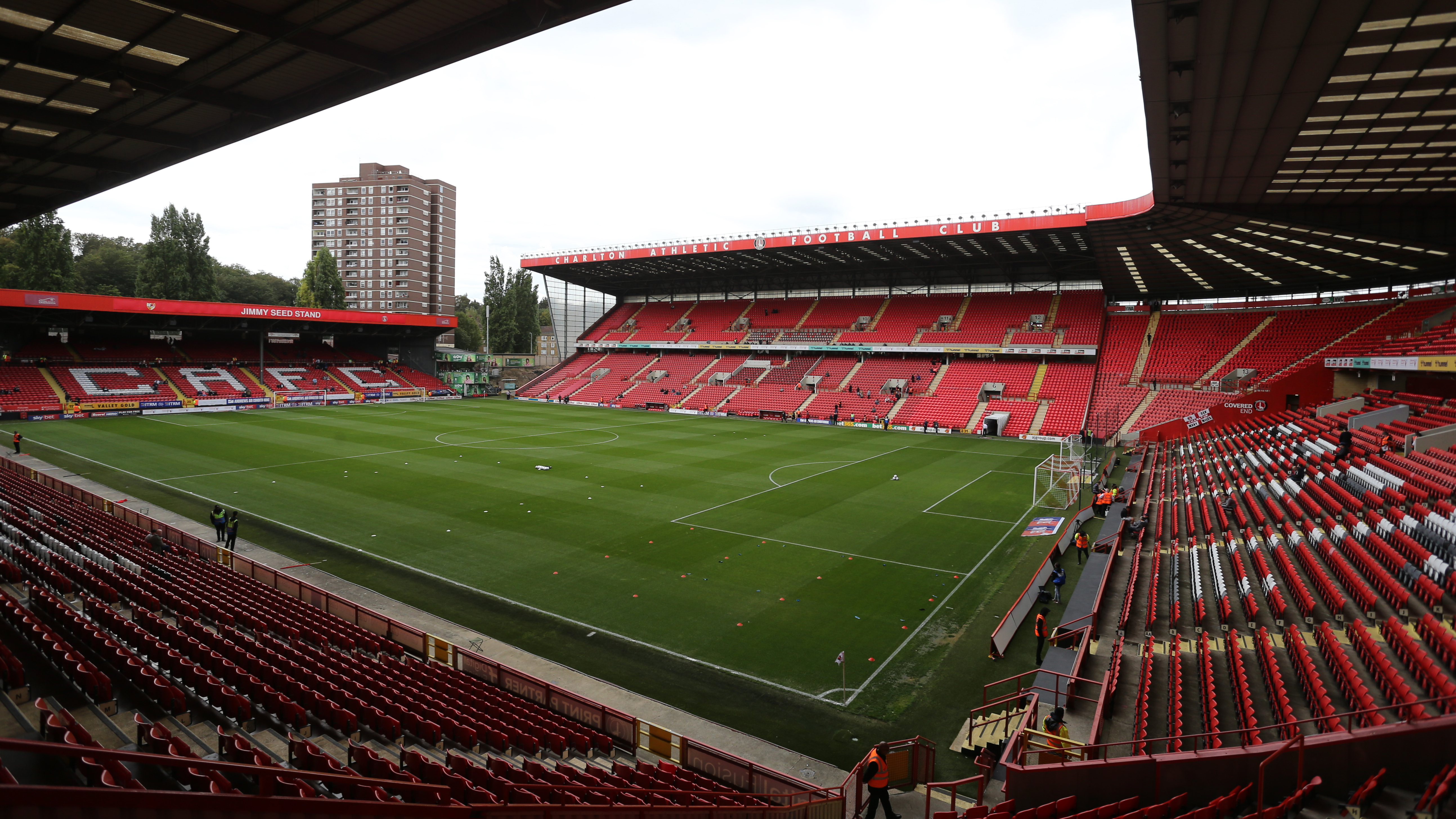 If you are heading to The Valley to cheer on the Swans in midweek, here is a handy travel guide to help with planning your journey.
Charlton Athletic v Swansea City
Date: Wednesday, October 2 (7.45pm)
Address: The Valley, Floyd Road, Charlton, SE7 8BL                                        
Distance from Liberty Stadium: 230.9 miles
SEAT ALLOCATION:
Up to 3,000 Swans fans can be housed in the South Stand behind the goal.  Pies, hot dogs are sold, as well as John Smiths, Fosters, Bulmers & white wine.
PARKING
There is street parking, but due to residents' parking, none near the ground or train station. As you come off the A2 onto the A206, there's some parking on the right in a few streets before the Rose of Denmark pub.
The industrial estates in the area, in Westmoor Street, Eastmoor Street, Warspite Road and Ruston Road have street parking.
If you're coming up Woolwich Road from the Blackwall Tunnel as you pass the ground, the industrial estates are on the left-hand side of the road (SE7 8BL).
BY TRAIN
The ground is 0.4 miles from Charlton Railway Station, served by trains from Charing Cross, London Bridge and Waterloo East stations.
It may be easier to use the tube (Jubilee Line) to get to North Greenwich station and take a short ride on buses 161, 472 or 486 to the ground. Trains to Charlton take approximately four hours, and leave Swansea at 10.29am, 11.29am, 12.29pm and 1.29pm.
There are no trains back to Swansea after the game.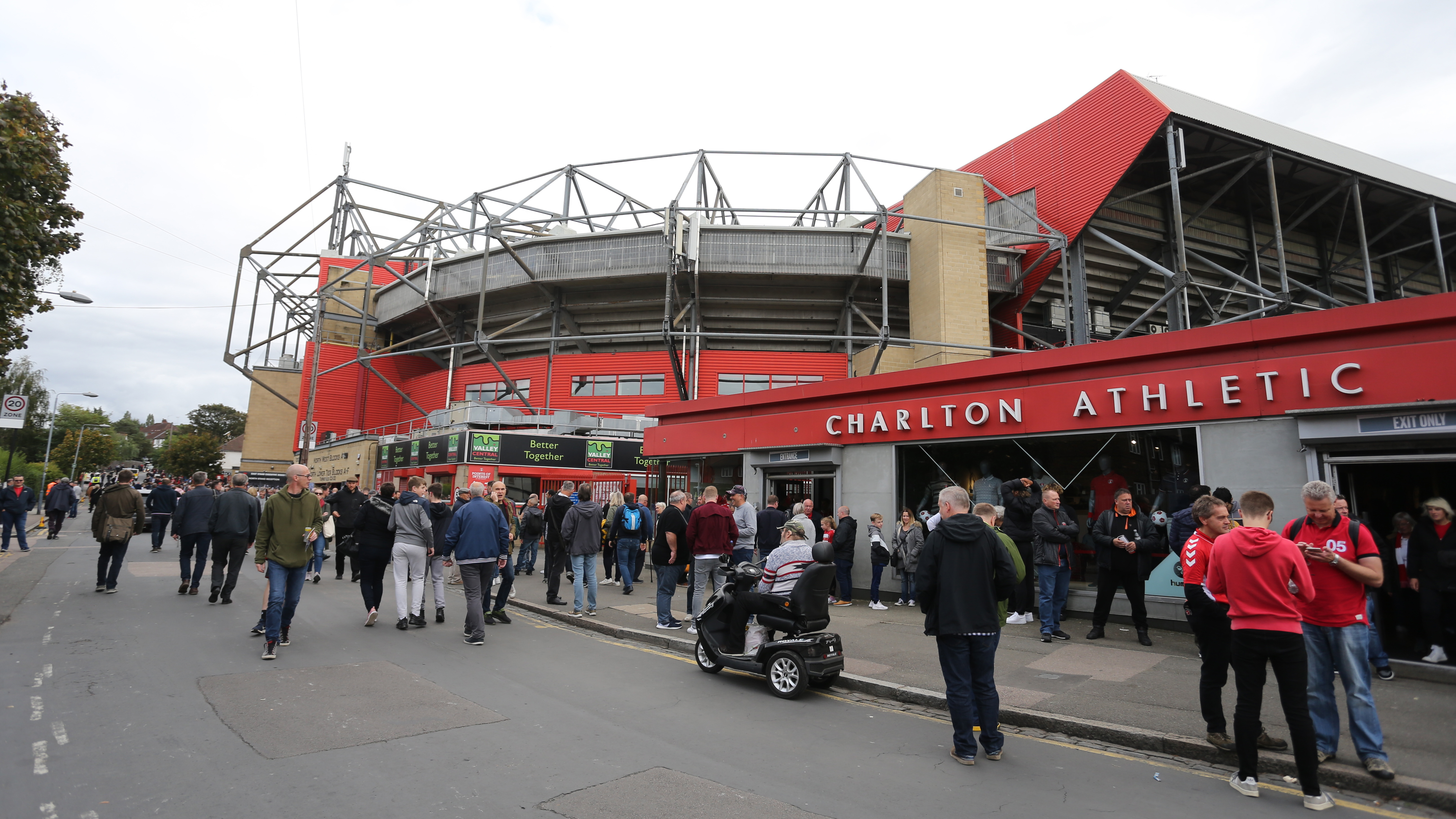 WHAT'S ON
Marvel Universe LIVE! at the O2 Arena (SE10 0DX).
Brooklyn – The Musical at Greenwich Theatre (SE10 8ES).
NEARBY PUBS
Anchor & Hope (SE7 7SS) – one mile from the stadium
Angerstein Hotel (SE10 0LE) - 1.2 miles
The Railway (SE3 9LE) – 2.5 miles
The Crown (SE3 0BS) – 2.5 miles
O'Neills (SE3 0BH) – 2.5 miles
Mordens Wine Bar (SE3 0TA) – 2.5 miles
Zerodegrees Microbrewery (SE3 0TJ) – 2.5 miles
Hare & Billet (SE3 0QJ) – 2.5 miles
NEARBY HOTELS
White Horse (SE7 8LQ) – 0.6 miles from the stadium
Woolwich Serviced Apartments (SE7 8LQ) – 0.6 miles away
Angerstein Hotel (SE10 0LE) - 1.2 miles
Premier Inn London Woolwich, Royal Arsenal (SE18 6BG) - 1.7 miles
Travelodge London Woolwich (SE18 6LQ) – 2.1 miles