Away days | Hull City
13th February 2020
Club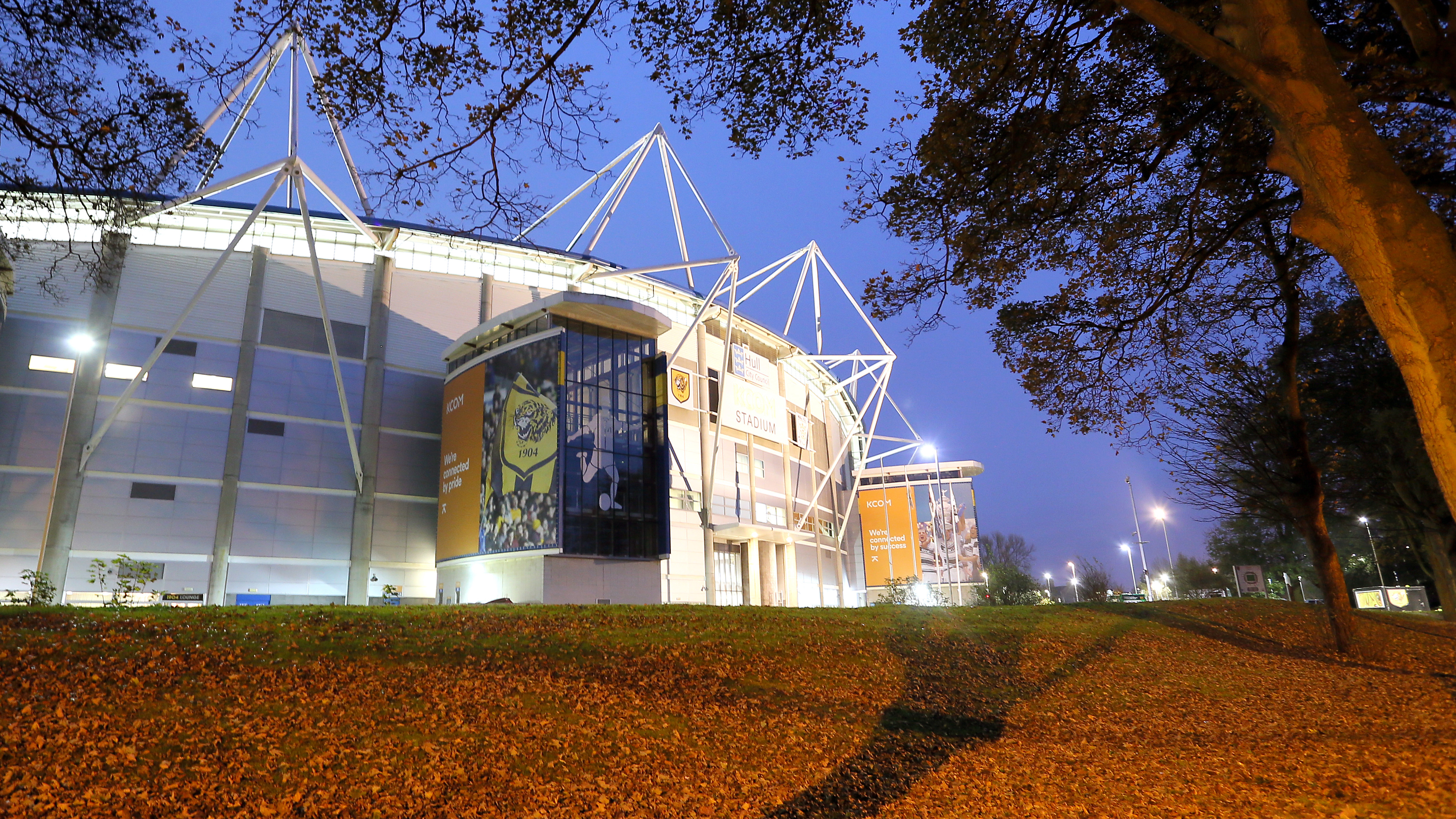 If you are making the journey to East Yorkshire to cheer on the Swans, here's a handy guide to help with your journey.
Hull City v Swansea City
Date: Friday, February 2020 (7.45pm)
Address: KCOM Stadium, The Circle, Walton Street, Hull, HU3 6HU
Distance from the Liberty Stadium: 285.7 miles
SEAT ALLOCATION
Up to 2,500 Swans fans are in the North-East corner of the stadium, with good facilities and a great view of the pitch. Away fans have a bar; The Pitch Side near the away entrance. Cold snacks and alcohol are served until 45 minutes before kick-off.
PARKING
The stadium has a large car park (£5). If you want to park and to go into the city centre, there's a park and ride bus service.
There's a Park & Ride signposted off the A63. There is also parking at The Hull Royal Infirmary (HU3 2JZ); it is £5 for four hours and is under a mile away from the stadium. Many fans park in the town centre car parks and walk to the stadium.
BY TRAIN  
The KCOM is two miles from Hull station. Trains leave Swansea at 9.55am, 10.22am, 10.55am and 11.55am for the seven-hour journey. No trains will get you back to Swansea on Saturday evening.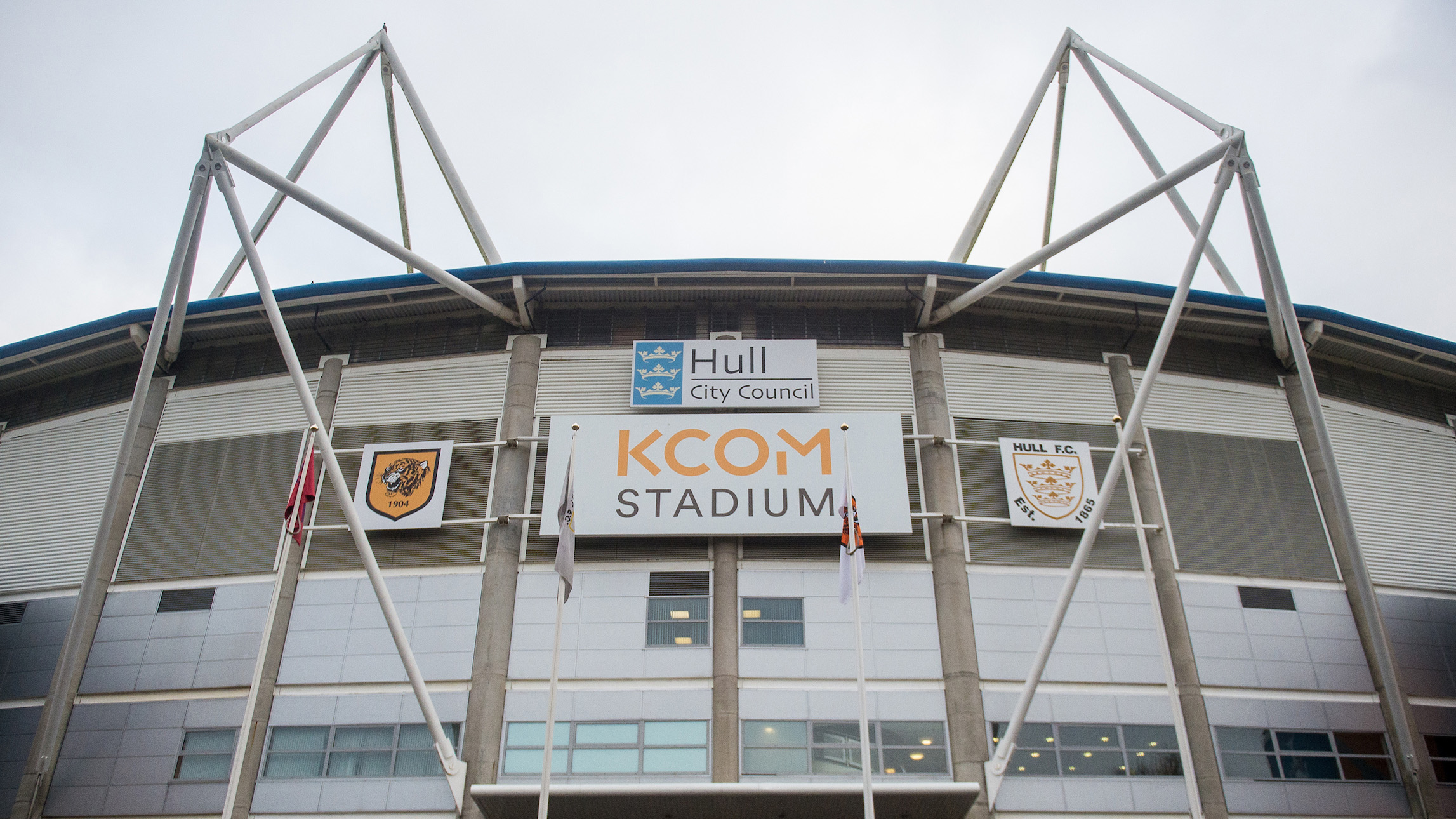 WHAT'S ON
The Comedy Lounge (HU1 2AA) – Four live comedians performing on the Saturday night.
The Welly (HU3 1TS) – Jelly: Sweet Indie Rock Disco on Thursday, February 13; The Hubbards perform on Saturday, February 15.
Hull New Theatre (HU1 3HF) - The King and I runs from February 11-22.
Hull City Hall (HU1 3RQ) - T.Rextasy - The Greatest Hits Tour, Saturday, February 15.
NEARBY PUBS
The Park View (HU3 6JB) is opposite the stadium car park with Sky TV and a burger van. The New Walton Club (HU3 6JR) - 0.5 miles from the stadium (£1 entry).
The Boot Room (HU3 6NS) 0.4 miles away.  
Bowery (HU5 3QA) – 1.4 miles away
Pave (HU5 3QA) - 1.4 miles away
The Avenue Sizzling (HU5 3TS) - 1.1 miles away.
The Punch Hotel (HU1 3RA) – 1.6 miles away
The Admiral of the Humber, (HU1 2NT) – 1.6 miles away.
Hop & Vine (HU1 3TG) – 2.0 miles away.
NEARBY HOTELS
The city centre has:
Holiday Inn Express (HU2 8LN) – 1.5 miles away from the stadium.
Holiday Inn Hull Marina (HU1 2BX) – 1.5 miles away
Ibis Hotel (HU1 2NL) – 1.5 miles away
Royal Hull Hotel (HU1 3UF) - 1.5 miles away.
There are also:
The Albert Hotel (HU3 6PB) - 0.2 miles away.
Vale Hotel (HU3 2SG) – 0.2 miles away
Carlton Hotel (HU3 6QR) – 0.2 miles away
Earlsmere Guesthouse (HU3 1LQ) – 0.3 miles away
The Gilson Hotel (HU1 2PJ) - 0.3 miles away.