Ben helps Swansea City launch Responsible Gambling Pledge
23rd September 2019
Club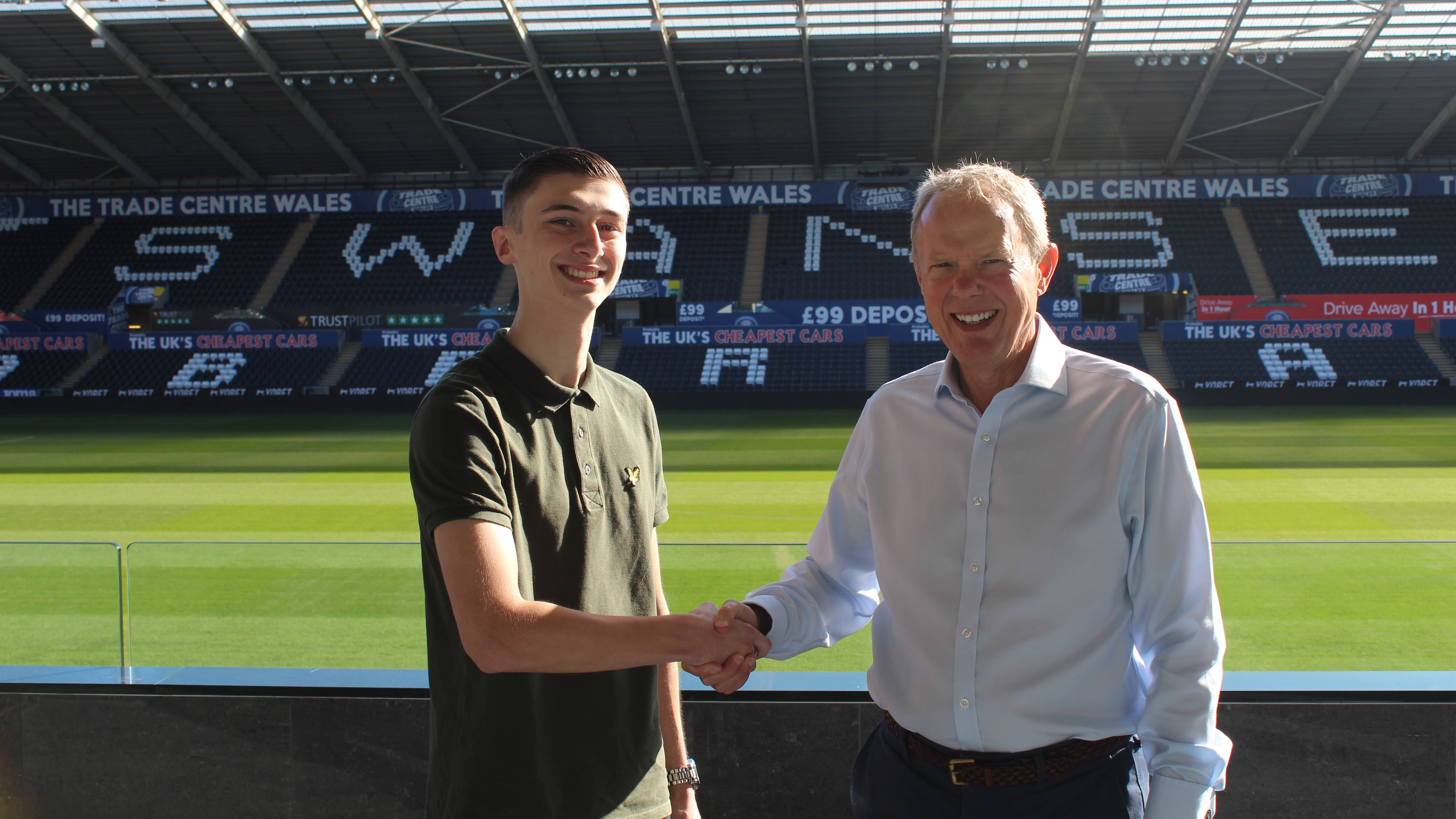 Swansea City has released a 'Responsible Gambling Pledge' to coincide with the announcement of the club's first Champion Jack.
Champion Jacks is a new initiative designed to build and improve on the introduction of the fan focus groups established last year and make supporters part of the decision-making process of the club.
Swans fan Ben Church, 18, has been working with the club over the last few weeks to finalise the pledge which will come into force today.
Ben was one of a number of supporters who attended a 'Structured Dialogue' meeting with chairman Trevor Birch and other senior management in June that gave fans the opportunity for lengthy discussion on key concerns and matters relating to the club.
The Swansea University student from Morriston spoke passionately about the importance of responsible gambling, especially with betting companies so closely associated from a sponsorship and advertising perspective with modern day football.
Following the meeting Ben, a South Stand season ticket holder, was invited to assist the club establish a responsible gambling pledge which states:
"Swansea City believes that sponsorship by betting and gaming companies must be conducted in a socially responsible way. It should aim to balance promotional opportunities with measures that help preserve the welfare of those playing or watching and who could be at risk of becoming addicted to gambling or be addicted to gambling already.'' 
The club has made commitments with regards to how it will manage its relationships with such companies, while confirming restrictions on advertising betting on team and replica kit, club website and social media channels, marketing material, matchday and community activity. The club will also ensure players take part in a betting education programme and have access to support networks and treatments if required.
For example, part of the new responsible gambling pledge will see the club ensure that anyone under the age of 18 can purchase a replica shirt in any size from the club shop or online that does not include the current betting partner logo on the front of shirt (subject to stock availability at the time of purchase).
Ben said: "I'm very honoured and privileged to be appointed the first Champion Jack. I feel the initiative to envolve passionate Swansea fans in the decision-making process of the football club is one to admire and I will do my best to have a positive impact in the club.
"Responsible gambling is an area I feel passionate about and I hope to make a difference.''
The 'Responsible Gambling Pledge' is available in full HERE.
Supporters can contact Ben directly in relation to any responsible gambling matters. As a Champion Jack, he is also available to pass on any other fan-related issues back to the club via his Twitter account @JackArmy_
Further details on the Champion Jacks initiative are HERE