Boxing champ Chris Jenkins ready for his big day at the Liberty
7th February 2020
Club
He may be a British and Commonwealth champion, but Swansea Valley boxer Chris Jenkins is preparing himself for the most nervous day of his life – walking out onto the Liberty Stadium pitch before Saturday's Championship clash with Derby County.
Despite having fought in front of a packed house at the famous Albert Hall, the Swans fan hopes the nerves don't get to him as he walks out to receive due recognition for his title achievements from the Jack Army.
Born in Pontardawe, before moving to Garnant and then lower Cwmtwrch, the tough 31-year-old has seen his remarkable achievements go somewhat under the radar in Swansea, Wales and beyond.
Having already won three Welsh titles and a Prizefighter trophy live on Sky Sports in 2013, he was crowned British welterweight champion back in March 2019 with a points victory over defending British and IBF European champion Johnny Garton at the Albert Hall.
With boxing back at the iconic venue for only the second time in 20 years, Jenkins probably produced the most polished performance of his career.
He added the Commonwealth title to his list of honours in August by beating home favourite Paddy Gallagher in Belfast, before a successful defence of his British crown with a technical draw against Liam Taylor in November extended his record to 22-3-3 (8 KOs). The successful defence also left him needing 24 stitches, inside and out, to repair a nasty cut above his left eye.
A product of the Cwmgors Boxing Club, Jenkins is now coached by former WBU champion Gary Lockett - who has developed a stable of talented Welsh fighters including Swansea's British flyweight champion Jay Harris - and supported by AJM Boxing.
And having started his professional career with a fight at Swansea's former nightclub Oceana, Jenkins now finds himself in the illustrious company of just seven Welshmen who have claimed the pinnacle jewel of the British boxing crown.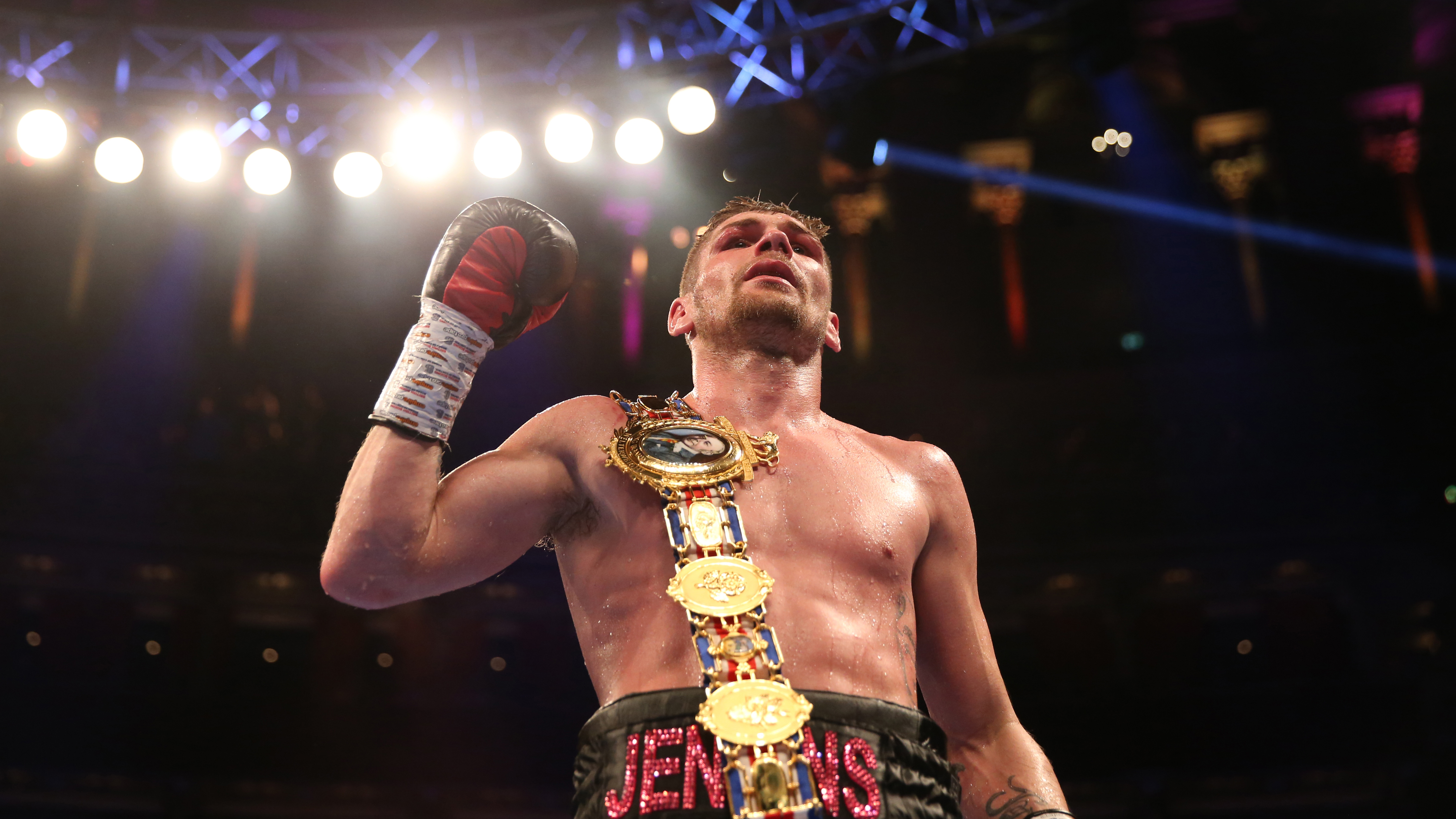 Some of the greatest names in Welsh boxing, namely Johnny Basham (1914), Eddie Thomas (1949-51), Cliff Curvis (1952), Brian Curvis (1960-65), Pat Thomas (1975-76) and Colin Jones (1980-81) are the only other Welsh boxers to have won the national welterweight title since it was first fought for in 1912.
"If you had asked me 18 months ago, I would never have expected to be a British champion,'' explained Jenkins, who still works as a self-employed commercial cleaner with No.1 Home Improvements in Baglan.
"I was close to walking away. I had to look for other things that could provide a stable living for my family, but boxing kept on bringing me back.
"I've had more downs than ups in my career and I would have walked away from the sport but for Gary Lockett. He kept on telling me 'look, give it one more shot' and 'the older you get the better you'll box' - and he was proved right.
"It's been worth it, but it's not always felt worth it. I've always wanted to win the British title, but for a while I didn't believe I ever would; now I have got it, I'm not letting anyone take it.''
Nicknamed Rok'n'Rolla by his father, Jenkins has described himself in the past as having a bit of a wild streak - in the nicest possible way, of course. Despite being forever the joker, Jenkins is regarded as one of the most modest and down to earth fighters on the British scene.
"I probably matured a bit later than most people,'' he joked. "Turning 30, I suppose I had to grow up sometime!''
In the ring though it's always been serious: "When I work, I work hard,'' he added. "I have to because I have a wife and three kids - Jacob, Jackson and Jenson - to support. I might be 30-plus, but I'm one of the fittest in the ring, I've been looking after my body since I was 12.
"It's been hard at times, a lot of times, but the Lonsdale belt and the titles are something I can show them. It proves that even though you may have a few knockdowns in life, if you keep working hard then you can do anything in life – not just in boxing.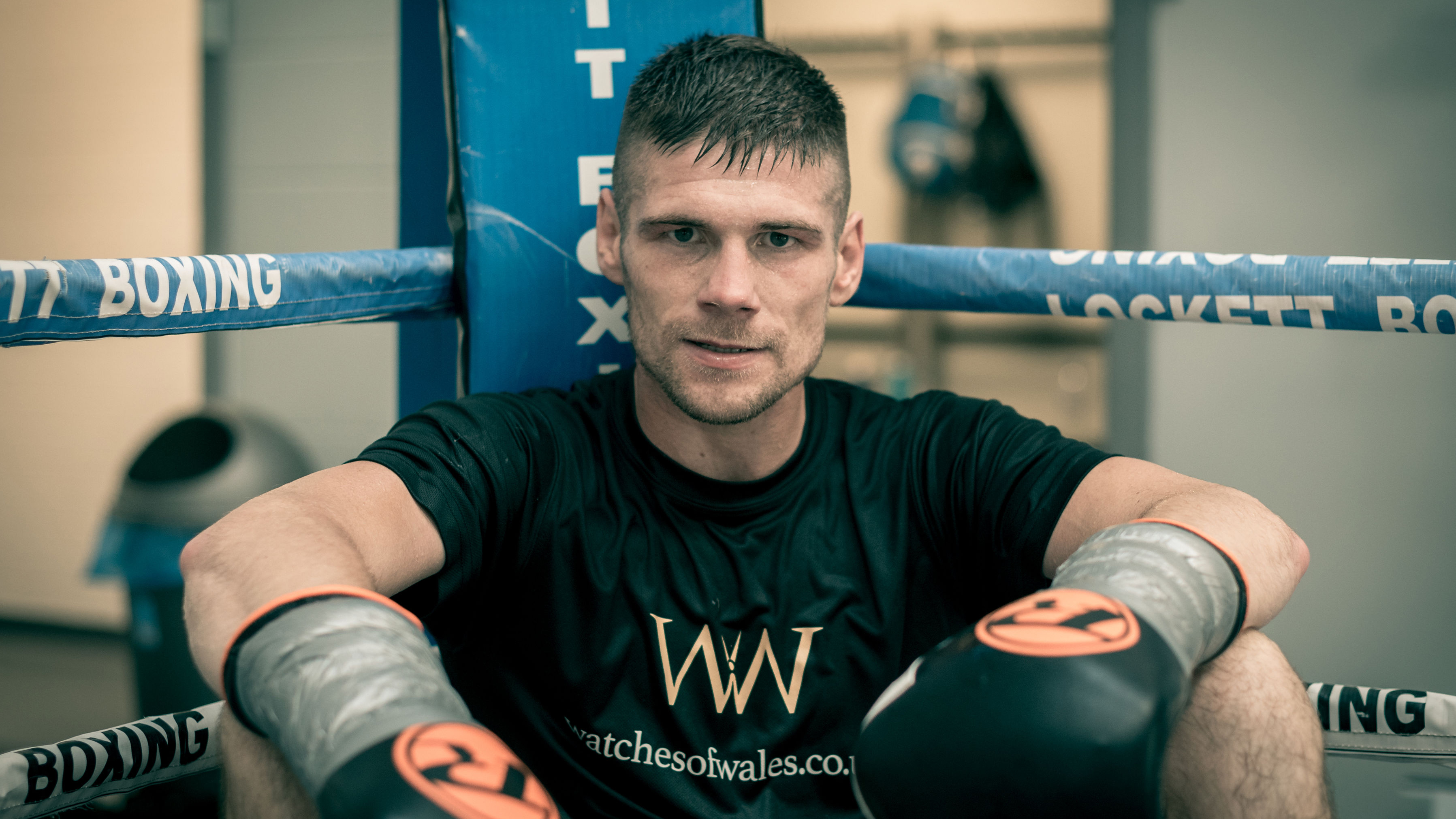 "I don't think Welsh boxers always get the recognition or exposure they deserve compared to some of the fighters in the bigger stables; just look at Swansea's own Jay Harris who is fighting for a world title this month. Hopefully people will start to take more notice going forward.''
Having taken a month off over Christmas to recover from his last defence and give his cut time to heal, Jenkins is now back in the gym working towards a third defence scheduled for around April time.
His next big challenge though is his appearance at the Liberty just before the teams come out on Saturday.
"I love watching football and, being a Swansea Valley boy, the Swans are definitely my team,'' he adds. "I came down to the Liberty last season to have some pictures taken in the dressing room and pitchside which was a fantastic experience; quality. It was an empty stadium that day though, so Saturday is going to be different.
"I get nervous walking to the ring, while walking down the aisle to get married was the scariest thing I have ever done in my life. I think walking out to a packed stadium on Saturday is going to take it to a different level though. I'm more scared than I've ever been,'' he joked.
But with Swans fans having a reputation for recognising excellence among their own, the 'Rok'n'Rolla' is guaranteed to get the reception he deserves.
*Pictures by @sashshots; https://sashshots.photography