Byron Anthony | Busy schedule will prepare players for senior football
14th April 2021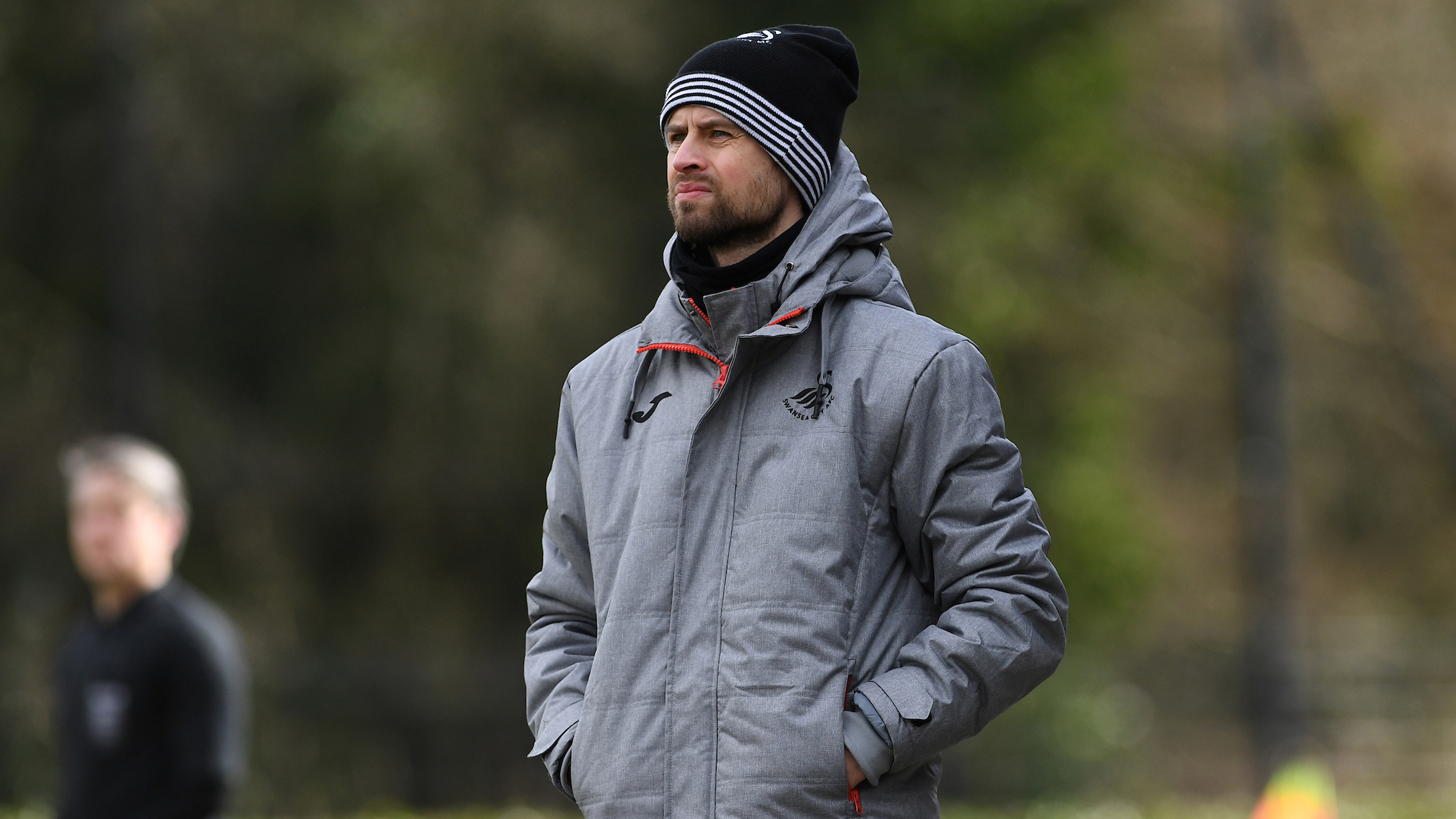 Byron Anthony believes the demands of Swansea City Under-18s' busy Professional Development League schedule will give the young Swans a good insight into senior football.
Anthony's side host Colchester United this evening in their first of two fixtures this week.
They go into today's game aiming to bounce back from Friday's loss away to Barnsley in their second of 10 games in the space of 33 days.  
"The players have been pushed and pushed this season because we've got smaller groups, and we had the pandemic," said Anthony.
"The games do come thick and fast but it's just something that the players have got to deal with from now until the end of the season and hopefully that will make them more robust and available to deal with constant games.
"You have to be prepared to play over 46 games a season and the players are getting exposed to that this season at a young age and they are getting a game every three days.
"It is a heavy load but it's something that we are trying to manage alongside supporting their player development as much as we can."
As well as the hectic fixture schedule, the young side have been facing players a number of years their senior, and players who have under-23s or first-team experience.
"It's huge, we had it when we played Watford and when we played Charlton," added Anthony.
"There are quite a few players that play regularly for the under-23s sides and when we played at Middlesbrough, one of their lads had been on the bench for the first team.
"There's quite a lot of young players coming through quite quickly in our setup which is a good thing but obviously we have to be mindful that we have to give them a little more time when it comes to that.
"It's the same that there are second year scholars that have played with our under-23s this year. They've got to keep consistent performances to give them every chance of progressing in their careers whether that's at Swansea or elsewhere.
"We get that quite often that there are experienced players playing in under-18s games but that's a positive experience for some of the younger players and that challenges them both physically and mentally."