Ceri Phillips | It's another good performance
6th August 2023
Women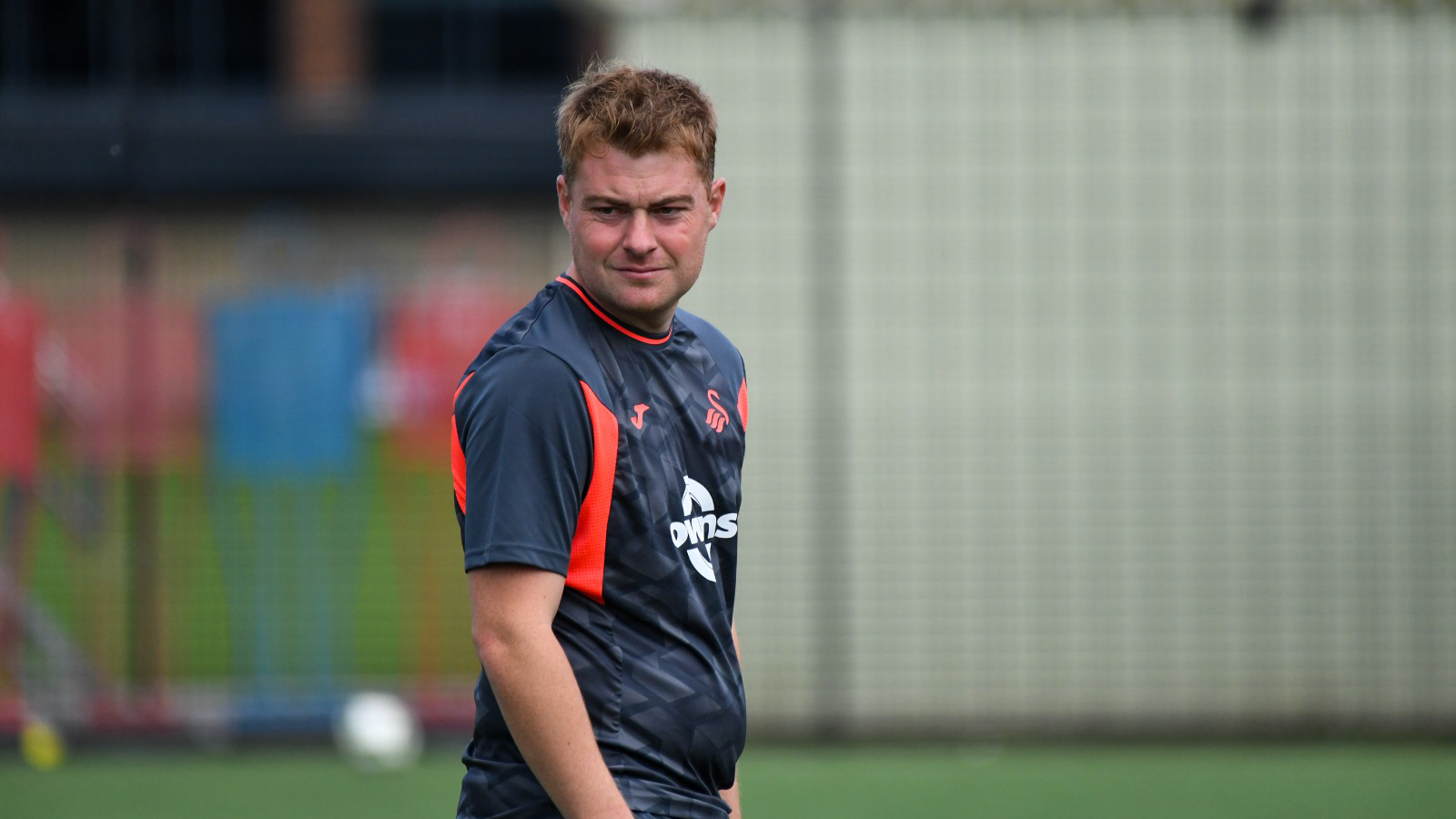 Swansea City Ladies head coach Ceri Phillips was happy with how his side dominated possession in their latest pre-season outing against Plymouth Argyle Women.
The Swans found themselves behind in the first half after a long-range effort from Argyle's Charlotte Whitmore found the back of the net.
Stacey John-Davis equalised for the Swans with a neat finish, but the visitors would be ahead once again before the break thanks to Whitmore.
Chloe Chivers pulled the Swans level once again after the break, a stunning strike from distance beating the Argyle keeper, but a last-minute goal from Plymouth forward Whitmore snatched the win.
Phillips was happy with side's performance and is confident they can turn their dominance into chances as they continue to progress.
"It's another good performance, there are lots of positives from the game and it was probably the hardest work out so far, and the players dug deep and put in a good shift today," said Phillips.
"It's really positive again, it's just important that people continue to buy in and trust what we are doing, there are things on the pitch we are really pleased with and some areas of improvement, but it's only natural for pre-season.
"We've dominated the last two games we've played in terms of possession, and with a few tweaks we will turn that into more chances in the final third.
"The scoreline doesn't reflect our dominance, we dominated possession and that is the type of team we want to be, there are relationships being built and players are getting used to each other.
"Stacey John-Davis and Chloe Chivers finished the season really well and they've started how they finished with loads of confidence going forward, we've got clinical players in the team and it's just about creating those chances now.
"We're confident that in the next few pre-season games we will fine tune a few things and be raring to go come the first game of the season."