Ceri Phillips | The players gave us everything we asked for and more
23rd November 2022
Ladies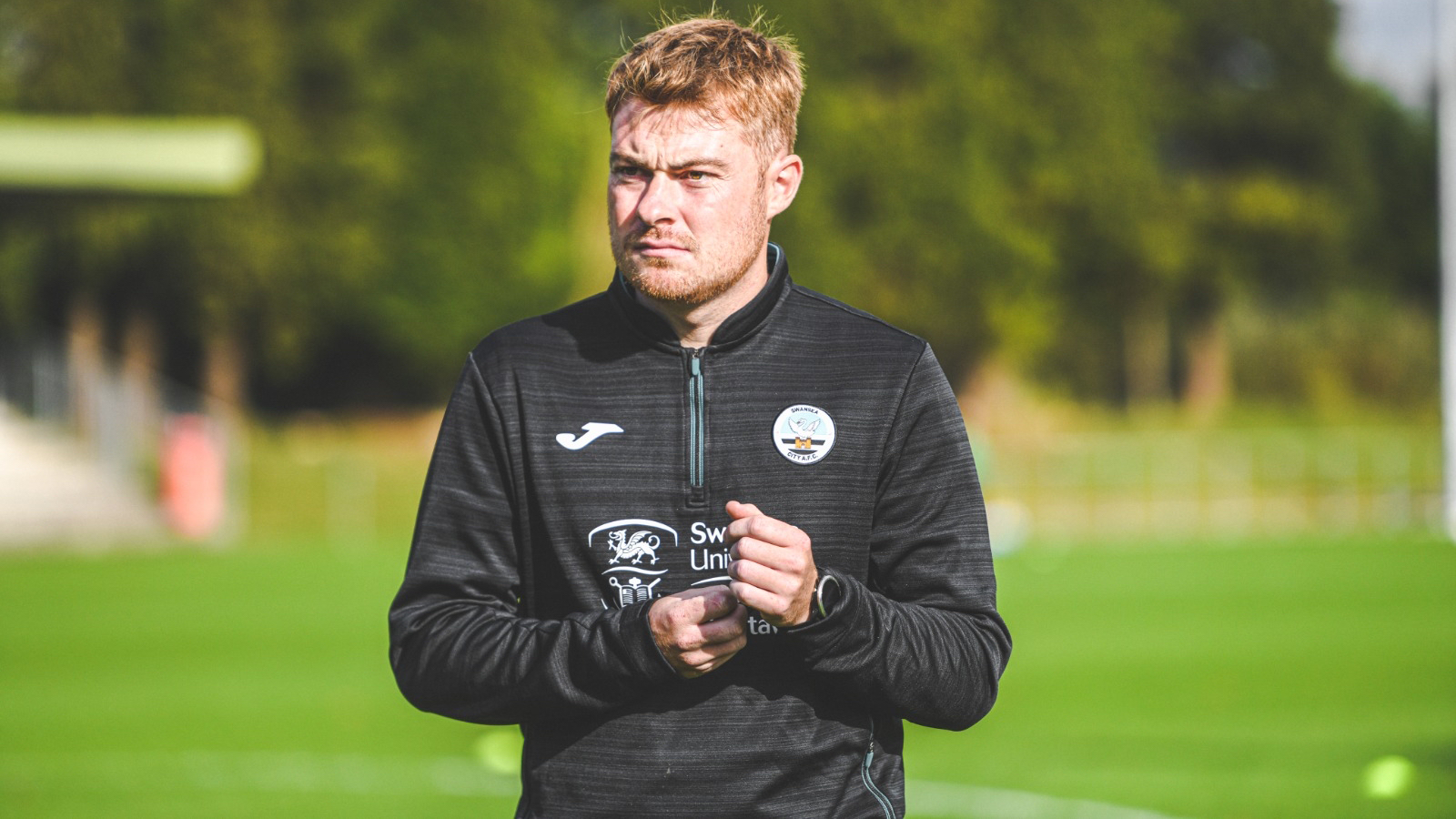 Swansea City Ladies head coach Ceri Phillips was delighted to see his side return to winning ways as they fired five past Abergavenny Women at Llandarcy.
Stacey John-Davis and Nia Rees netted twice for the Swans, with Katy Hosford lobbing the Abergavenny goalkeeper to seal a 5-0 victory.
The win saw the Swans bounce back in emphatic fashion following their elimination from the Genero Adran Trophy on Sunday.
Phillips was delighted that his side could get back to form as he praised a complete team performance.
"I'm absolutely delighted, the players gave us everything we asked for and more," he said.
"We asked the players to go back to being us and we wanted to draw a line under our recent run of form and move on. That result was the kick start of that.
"All three of our frontline players got on the scoresheet, which is great. It's been great that the other players in the team have been chipping away with goals as well, but our attacking players were flying in front of goal.
"It's been great that Stacey could get a couple of goals, she's been working on it hard lately so it's brilliant that she can get back to scoring. That will be a great plus for us going forward.
"It was a really accomplished and polished performance from all the players, from the back five, the midfield three and the forwards as well - they were all exceptional.
"It's great to have Monet Legall back, hopefully we can keep the players fit now, it was nice to give her some game time and bring her back in.
"Credit to Abergavenny, they were a really young side and they managed to play some good football at times.
"I thought Kelly [Adams] did really well at centre-back, she was solid with Jess [Williams], the full backs as well gave us a lot going forward, so we're pleased with the whole team."