Ceri Phillips pleased with accomplished performance
19th January 2023
Ladies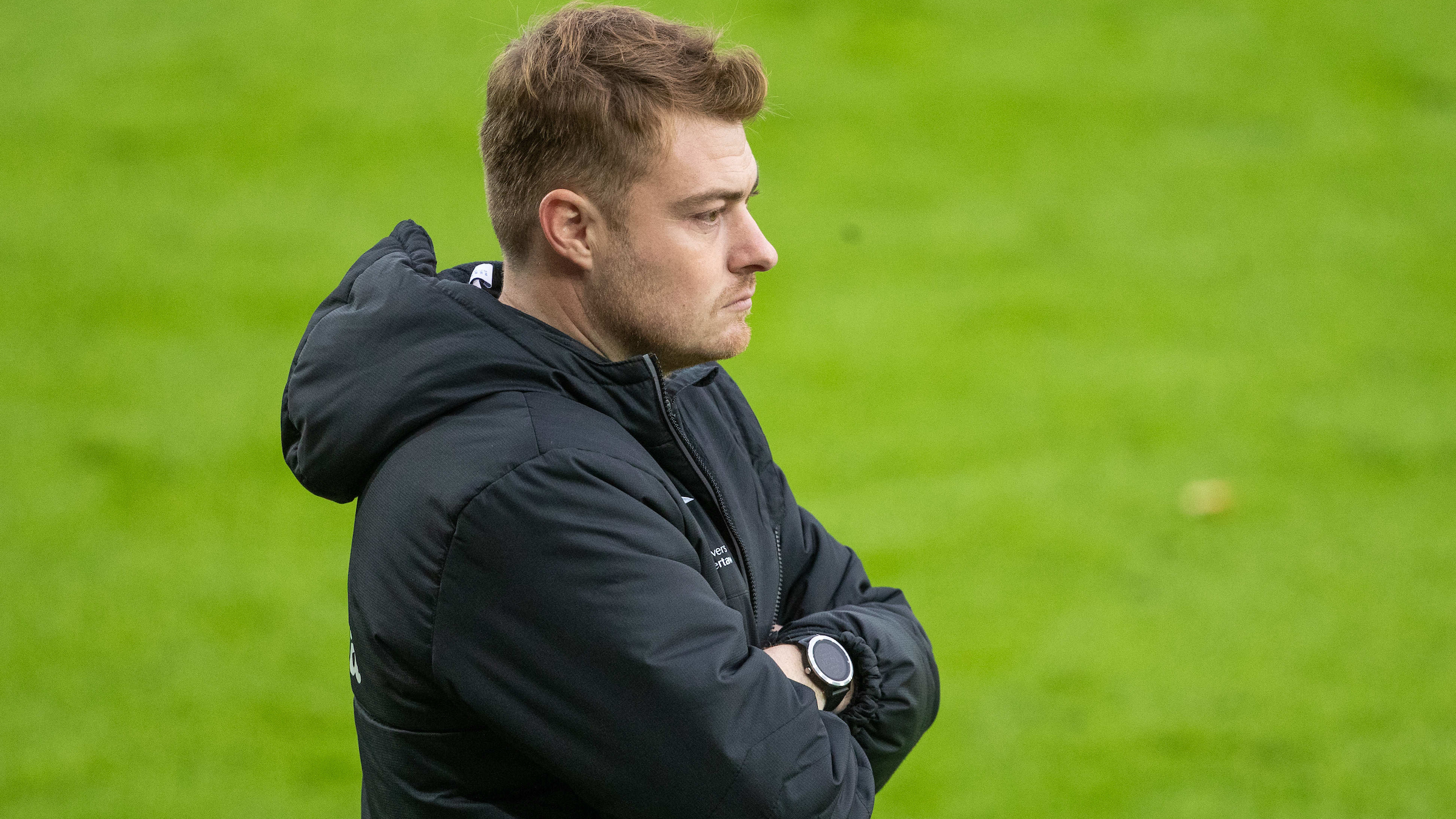 Swansea City Ladies head coach Ceri Phillips was delighted to start 2023 with three points and an accomplished performance in his side's 2-0 victory at Pontypridd United Women.
Katy Hosford put the Swans ahead in the first half, a stunning 30-yard strike from the midfielder beating the Pontypridd keeper to open the scoring.
The Swans continued to dominate the ball as they pushed for a second after the break, eventually finding it with a superb header from Jess Williams.
And Phillips was pleased with the performances of his side across the field as they returned to league action with a fine display.
"It's nice to start 2023 with three points, and to get a clean sheet and a really good performance to go with it," said Phillips.
"We said to the players that we might have forgiven them for a little bit of rustiness to start but I don't think they showed any, I think they started on the front foot really well, controlled the game for the vast majority.
"I thought we were in control but at 1-0 there is always that element of the opposition possibly nicking a goal, but that second really killed it off.
"Everything we asked for from the players, they gave us and more and I thought our work on the defensive transition was some of the best I've seen from this group so far. Every time we lost the ball, we were quick to win it back and we didn't give them a minute.
"We've been doing really well from set-pieces, Nieve Jenkins got herself a couple of goals from them before the break, the deliveries have been good, it's nice that we can get some goals from set-pieces as well as from open play.
"It was a cracking finish from Katy Hosford, it's not the first time and certainly won't be the last so we are really happy with that, and we had a really strong performance alongside Rachel and Emma in midfield.
"The back four were in control and looked really good on the ball, the midfield three were really good and the front three were all great, making willing runs all the time.
"Stacey John-Davis made a lot of unselfish runs for the team and really closed people down and in the second half I think she grew into the game.
"It was a really accomplished performance from all the girls out there and I'm pleased that we started 2023 the way that we did."