Ceri Phillips | The scoreline did not reflect our dominance
6th November 2022
Ladies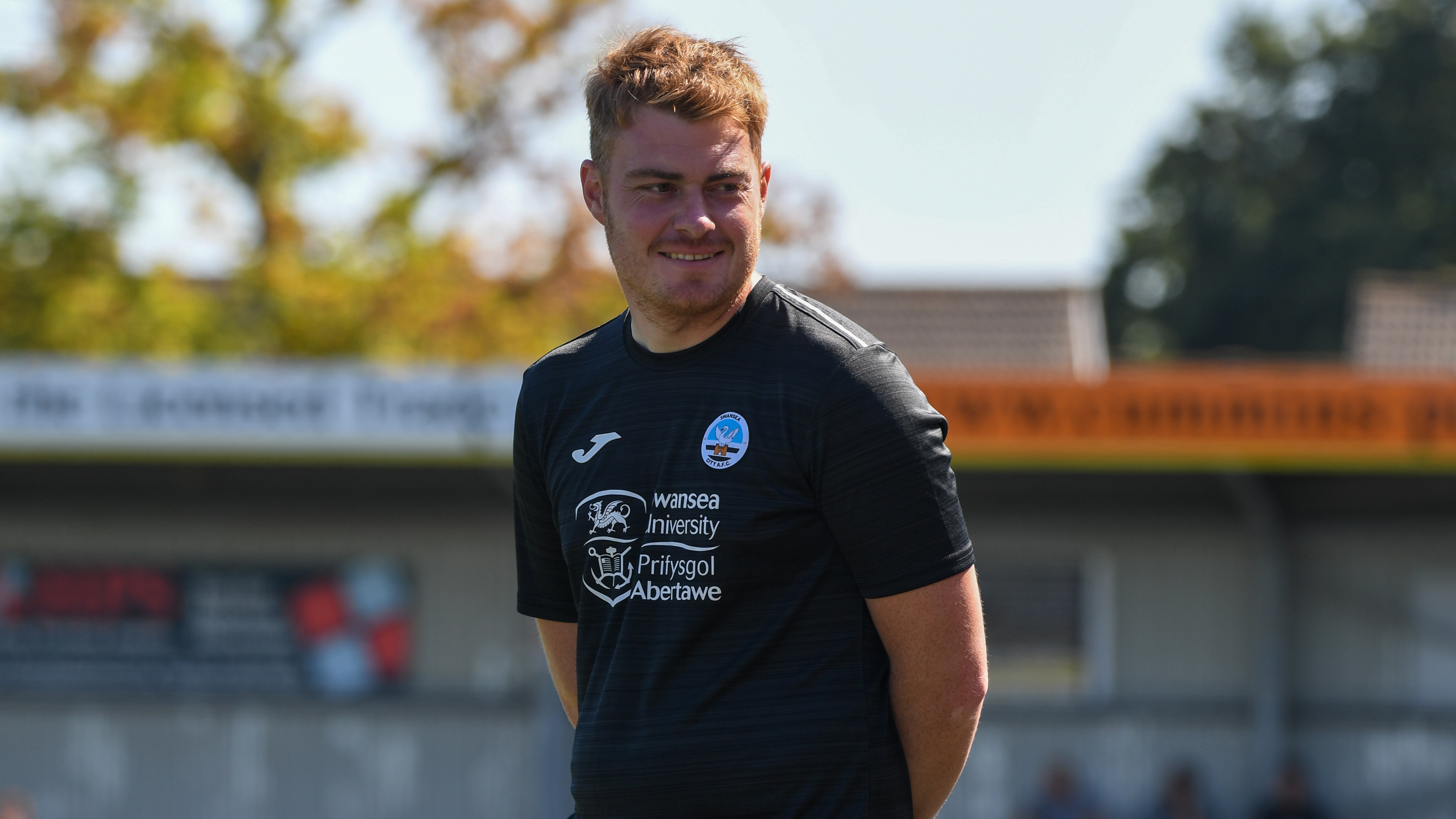 Swansea City Ladies head coach Ceri Phillips felt the scoreline did not reflect his side's dominance as they were held to a 1-1 draw away to Cardiff Met Women.
Despite a strong start to the game from the Swans, they found themselves behind after 25 minutes as Sophie Hancocks' corner found it's way straight into the back of the net.
But just two minutes later the Swans were level as Nieve Jenkins headed home Stacey John-Davis' cross for her first league goal of the season.
The Swans would continue to pile on the pressure, but two fantastic saves from the Met goalkeeper kept out Kelly Adams and John-Davis in the later stages to hold onto a point.
Phillips felt that his side's dominance deserved greater reward than a solitary point and hopes Swansea's clinical nature in front of goal will return along with some of their injured players.
"It's a similar feeling to last week really, we played really well, controlled large parts of the game and really played some nice stuff," said Phillips.
"On another we day we take our chances and we come out with three points, it's another tough one to take because we dominated the game for so long and unfortunately for us it doesn't reflect on the scoresheet.
"It's not all doom and gloom, there is plenty of good stuff that came from the game it's just not reflecting in the scoreline at the moment.
"Nieve Jenkins filled in well for us at striker, we are still trying to find the winning formula really, she applied herself well as did the squad for large parts of the game.
"It just wasn't to be, it's a point at the end of the day but it could have been three."