Ceri Phillips | That was probably our best performance of the season
5th March 2023
Women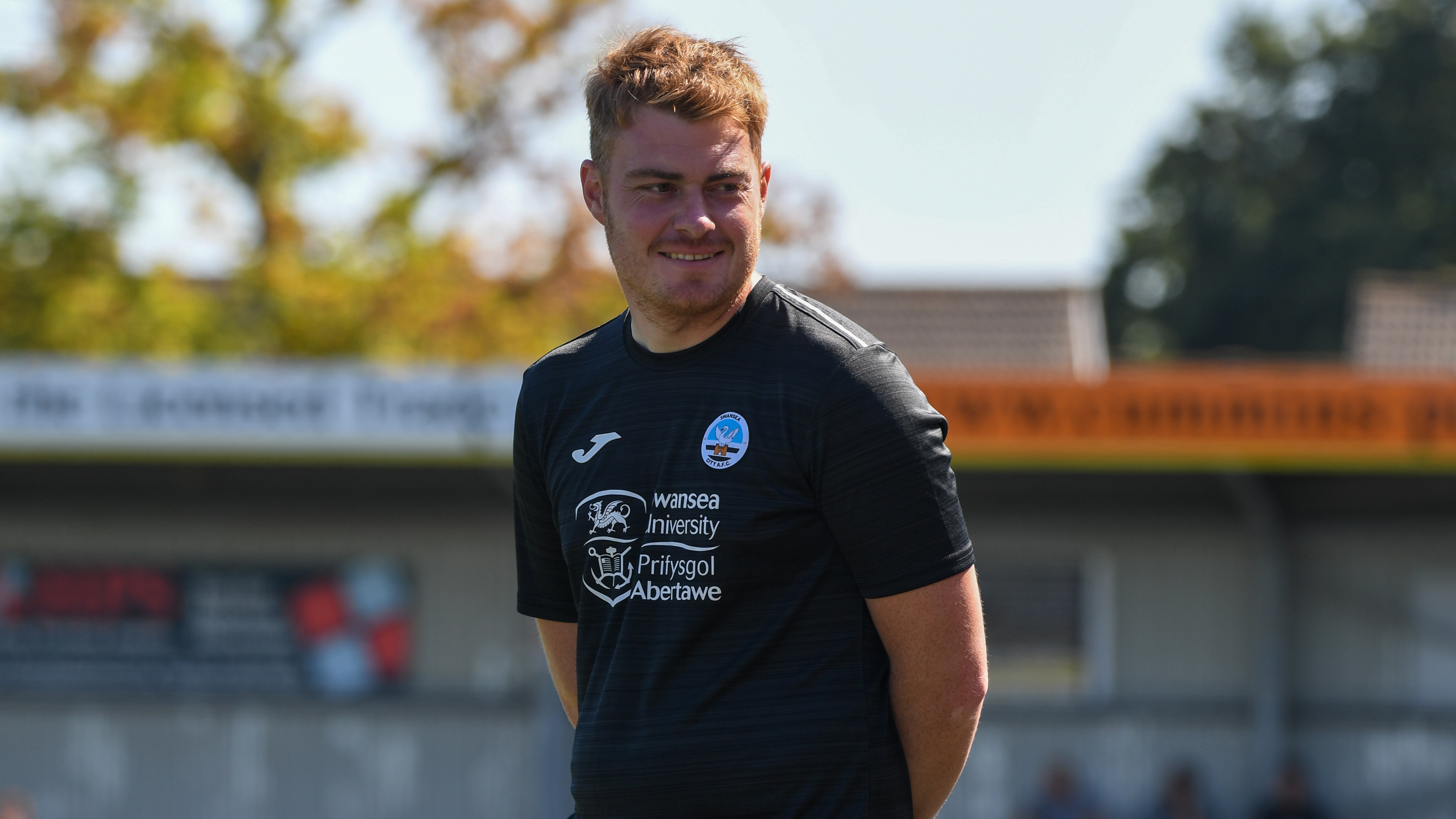 Swansea City Ladies head coach Ceri Phillips believed his side's display in their 4-0 win over Cardiff Met Women was their best this season.
Stacey John-Davis put the Swans ahead before half-time, a superb, curled effort into the top-right corner breaking the deadlock.
John-Davis would net twice more in a matter of minutes to seal her hat-trick, another superb strike adding her second before she capitalised on a Cardiff Met mistake for her third.
Chloe Chivers would round things off, netting her first goal of the season in her second start following her return from a long-term injury.
Phillips was delighted with his side's performance and hopes it proves a benchmark for their final run-in.
"We asked the team to be more clinical, they gave us that and then some, it was probably our best performance of the season both with and without the ball," he said.
"A clean sheet and four goals tells the story, it's a credit to the players and I'm really happy with the result.
"Stacey is a fantastic player and if we are doing the right things with the ball and we are creating chances for players like Stacey then we are confident that they will score.
"From a team perspective, we played with confidence today, we asked the players to do the right things and we played some fantastic stuff at times.
"We scored some fantastic goals, but obviously it's important that the players at the back get their wins as well in the shape of a clean sheet, so we defended well.
"Ellie Lake cleared one off the line at 0-0 and we went to the other end and scored, so moments like that are turning points and it was massive for us.
"It was great for Chloe Chivers to get her goal today, when I came in she was going through recovery for her injury so to be able to work with her properly now is fantastic.
"I'm really pleased for her because she's trained really hard and done all the right things, it's been a long road but it's brilliant to have her back.
"We continue to just take it one game at a time, we've always said that is how phase two would be for us, we should enjoy today's win and then focus on the next game."