Ceri Phillips | We competed well in the first half
17th April 2023
Ladies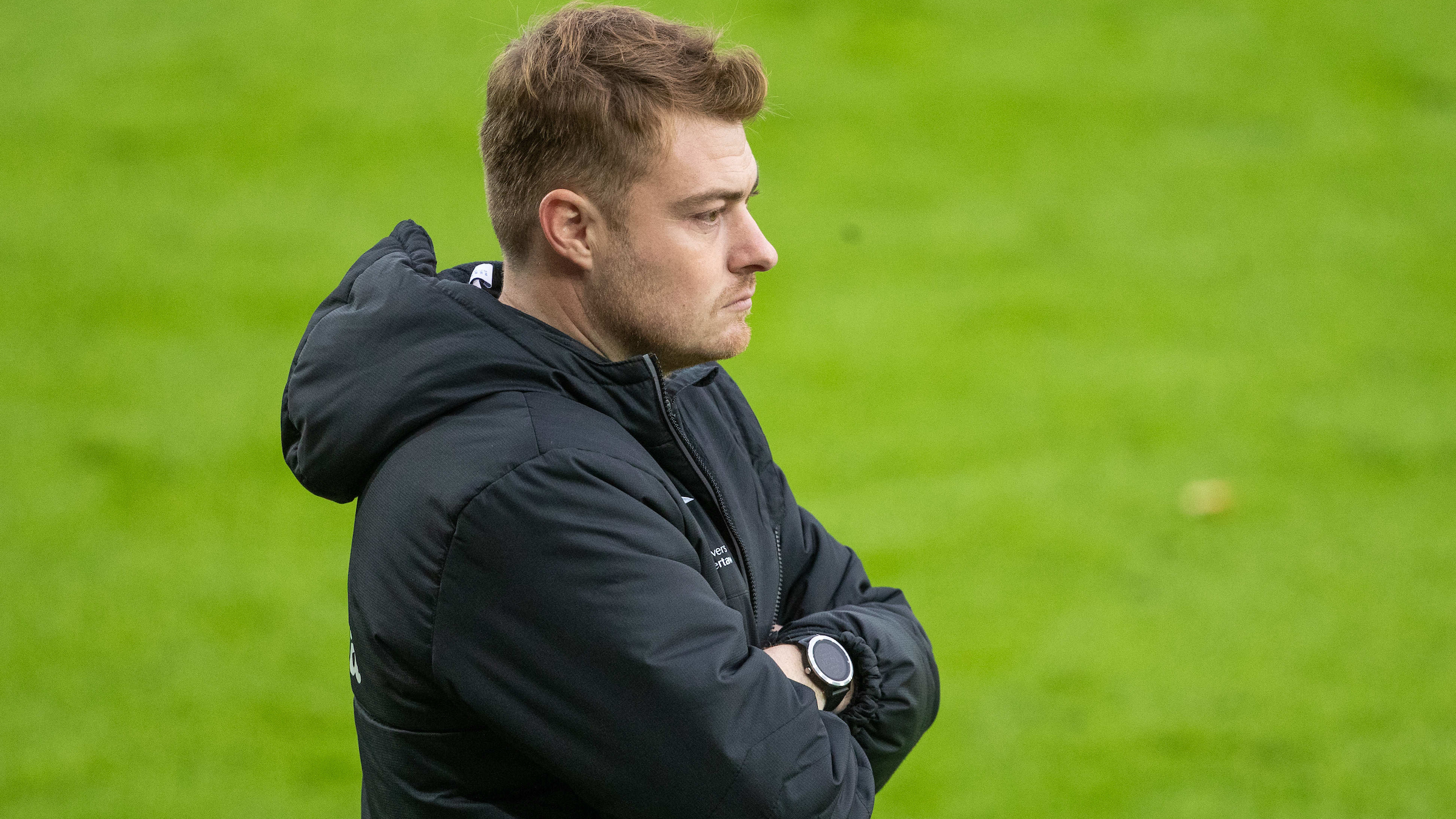 Swansea City Ladies head coach Ceri Phillips felt that his side competed well despite their 3-1 defeat in their season finale against Cardiff City Women.
Katy Hosford fired the Swans ahead with a stunning strike, cutting in from the left before firing into the top left corner to open the scoring at Cardiff City Stadium.
But just four minutes later the Bluebirds were level, Lily Billingham's deflected effort finding the bottom right corner.
Two second half goals for the hosts would be enough to seal three points, Rhianne Oakley putting her side ahead before Zoe Atkins secured all three points for the hosts.
Phillips felt that his side competed well with the champions, but that they lost control of the game after falling behind.
"I thought we competed well for parts of the game, first half more so," said Phillips.
"After the first 10 minutes we settled down and we were happy with the first half. After that we struggled to create much and once they took the lead they also took control of the game.
"To concede so soon after scoring is always disappointing, I thought we defended well in the game but our decision making in that moment let us down, which ultimately led to Cardiff getting an equaliser.
"I would hope that once the dust settles on the season, everyone takes stock and reflects on how it's gone.
"There's been a lot of positives, good performances, a 15-game unbeaten run but also a few things which need to be put right by everyone; that's players and staff.
"We all need to pull together and put a lot right over the summer to make sure we continue to be competitive and do things in the right way next season."