Ceri Phillips | We had to utilise our full squad
26th March 2023
Ladies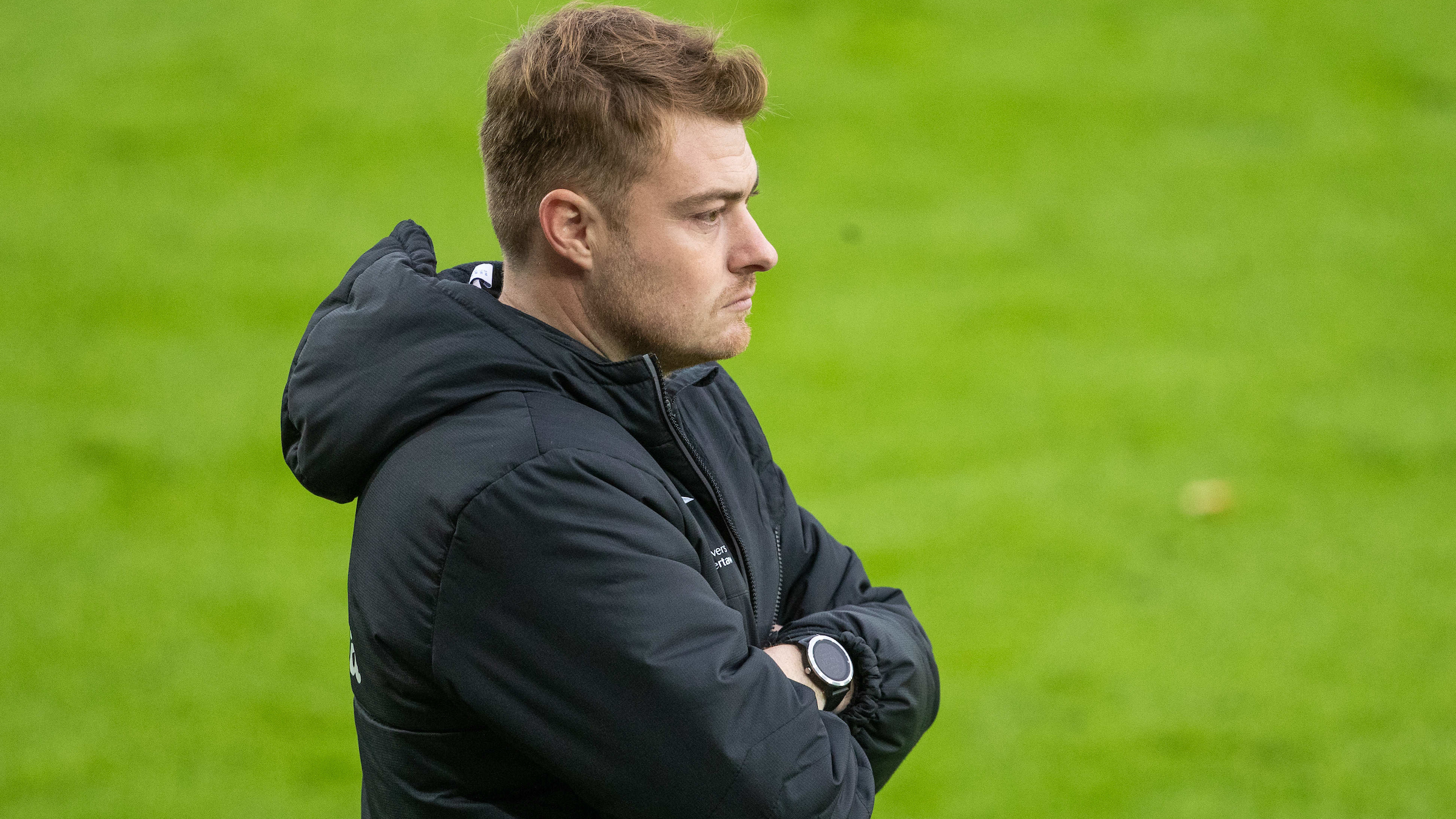 Swansea City Ladies head coach Ceri Phillips felt that his side's 3-0 win over Cardiff Met Women was a full squad effort.
Chloe Chivers put her side ahead with a stunning 30-yard strike to break the deadlock in the first half.
Nia Rees added a much deserved second for the Swans with five minutes to go, before Meg Saunders netted a third from the spot to seal the three points. It was the strikers first goal for the club.
Phillips felt that the depth he had available in his squad was crucial to securing the win and challenged his side to keep this form going for their remaining two games of the season.
"We asked for them to finish the season strong and I feel like that's what we got today," said Phillips.
"We utilised the whole squad, lots of players put their hands up, it's a headache for us as coaches but a healthy one and one that we'd rather have.
"Any one of the players on the bench could have started and it was our decision as coaching staff to go with what we went with.
"Everyone came on and made an impact which is exactly what we were looking for. There's plenty of food for thought now for the next few games but as a group we'll make sure we continue to finish the season strongly.
"In the first half we let them in a little bit, they controlled part of that first half, they battled and there are some very effective and experienced players in there that certainly gave us a good game.
"As the game wore on, we were starting to control it again but Cardiff Met had more than their share of possession and they certainly didn't make it easy for us.
"Chloe Chivers is capable of that [performance] when she is on song and when she puts her mind to it. It's great to have her back in the team, she needs to make sure she keeps working hard and putting the hard yards in to go along with the quality that she can show.
"I'm delighted for Meg to get off the mark, she does a lot of unselfish work up front, she's been a fantastic addition to the group on and off the pitch. We're really pleased to have her at our disposable, her goal was just deserved for all her hard work."