Ceri Phillips | We looked like the best version of us
10th November 2022
Ladies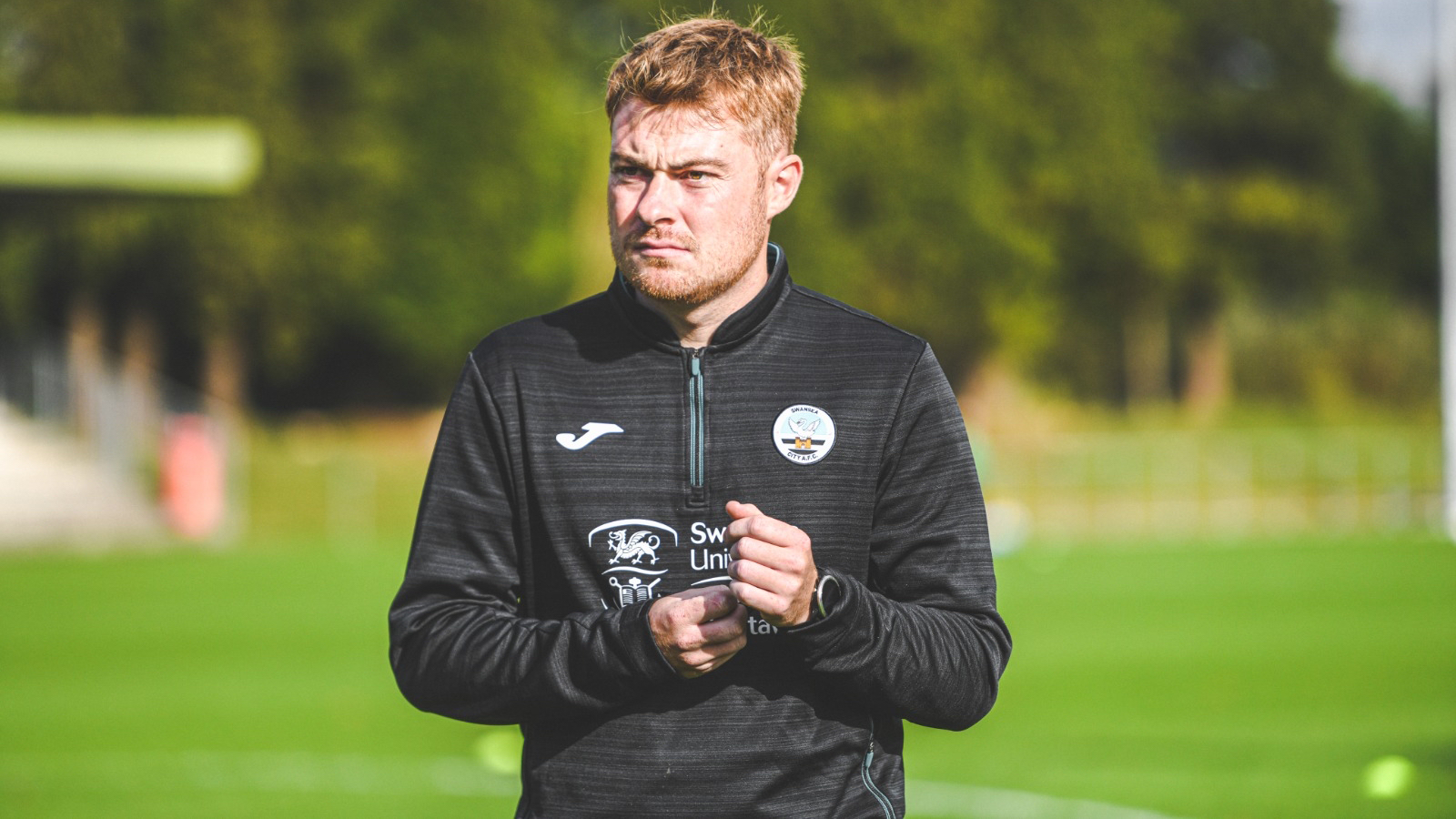 Swansea City Ladies head coach Ceri Phillips praised his side's reaction after returning to winning ways with a 3-1 victory at Abergavenny in the Genero Adran Premier.
Despite the Swans dominating the first half, Abergavenny would find themselves ahead early in the second half as Eliza Atkins scored directly from a cross.
But just five minutes later the Swans were level, Katy Hosford's corner causing chaos in the box that would lead to Jess Williams smashing home an equaliser.
Hosford would pull Swansea ahead soon after, Stacey John-Davis' low cross finding the forward at the back post to find the net.
Just three minutes later the Swans would double their lead, Hosford turning provider as her cross found Nieve Jenkins at the back post to head home her second goal in as many games.
The win saw the Swans end a run of three games in all competitions without a win and saw them climb to second in the Genero Adran Premier, just two points behind league leaders Cardiff City Women.
Phillips praised his side for sticking to their game plan and reacting well after falling behind.
"We're all very happy after that, Abergavenny is a tough place to come to, but it was a really good performance with a patient approach," said Phillips.
"We didn't deviate from the game plan, the girls stuck to what we asked them to do and what they are best at.
"Even when we conceded a goal early in the second half nothing changed from us, the girls kept going and they stayed confident.
"We grew in confidence with every goal we got and started playing even better football, and we looked like the best version of us really.
"To concede a goal like we did, it happens sometimes, but it was all about the reaction really, that's all we can ask when we are up against it or face any adversity and the girls did that and then some.
"We created lots of chances, we're playing the right way, we are doing exactly what we've worked on in training, we know that we all need to muck in with goals across the team and we know there is that quality right through the squad.
"We're really happy with everyone's performances, everyone that was involved, everyone that came on, it was a fantastic performance.
"It was good that we got a couple from set-pieces, it's something that myself and Harry Thomas have been working on so we're really pleased to see that paying off.
"The break has come at a good time and it's a nice way to draw to a close a busy period with a good performance, the girls can relax a little bit now, we can get some good training sessions in and then hit the ground running in the cup."