Ceri Phillips | We took our foot off the gas in the first half
24th October 2022
Women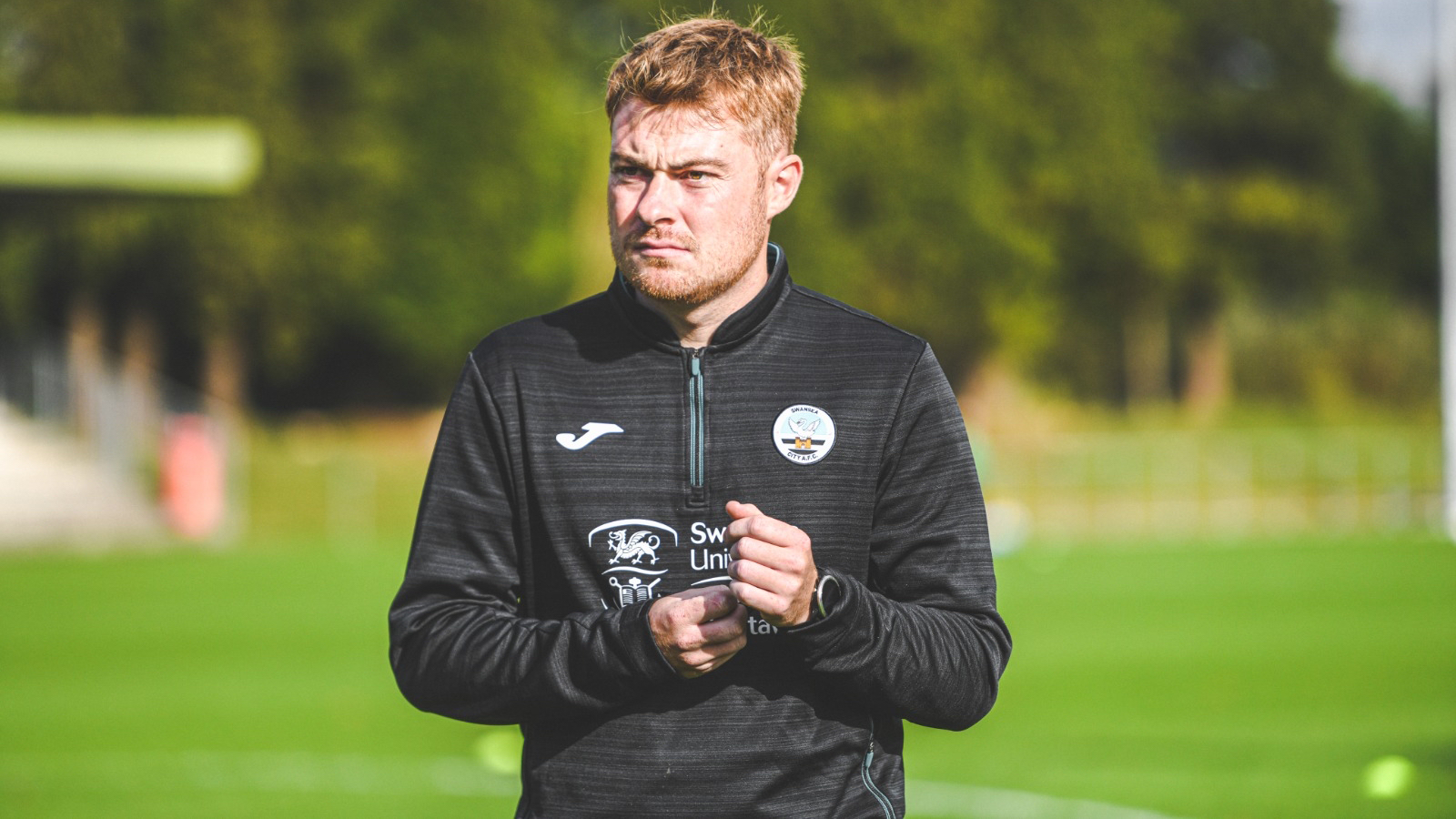 Swansea City Ladies head coach Ceri Phillips was disappointed as his side were held to a 2-2 draw at home to Aberystwyth Town Women.
Chloe Tiley put the Swans ahead after just 55 seconds, but a first-half double from Libby Isaac sent the visitors into the break in the lead.
Swansea chipped away at the Aberystwyth defence in the second half to find an equaliser, with Sarah Adams finding the back of the net six minutes from time.
Phillips felt that his side's quality dropped in the 15- minute period in which they conceded their goals and is seeking a bounce back ahead of a busy schedule.
"It's disappointing not to get the win, every game we go into we aim to get three points from it," said Phillips
"It was a similar story to a few weeks back where we lost our way for a brief period in the game which allowed them chances.
"I don't recall Claire Skinner having any saves to make besides the penalty and a cracking finish from Aberystwyth, it was enough for them to get two goals when we started the game so well, we just took our foot off the gas.
"The second half was 10 times better, we kept turning the screw and having a go at them and they were very resolute in defence.
"We kept going, we didn't change anything and told the girls to stick to the game plan, they stuck to that and that's when we got Sarah's goal late on.
"We had chances towards the end and we had lots of free-kicks around the box that we could have done better with, but the second half was a vast improvement, we just took our foot off the gas and allowed Aberystwyth to get their goals.
"I don't think the determination of the team was ever in doubt, but in this league, you have to go for 90 minutes, do all the right things with and without the ball, the minute you let up teams will get a chance or two.
"It's going to be a squad effort with the run of games coming up as it has been this season with the knocks and injuries we've had, it's three games in seven days which is far from ideal.
"We are targeting everything; in the cup we are targeting a win and in the two away games we are targeting six points so that's how we want to right the wrongs of a 20-minute spell in this game."