Ceri Phillips | We were unfortunate not to get all three points
4th December 2022
Ladies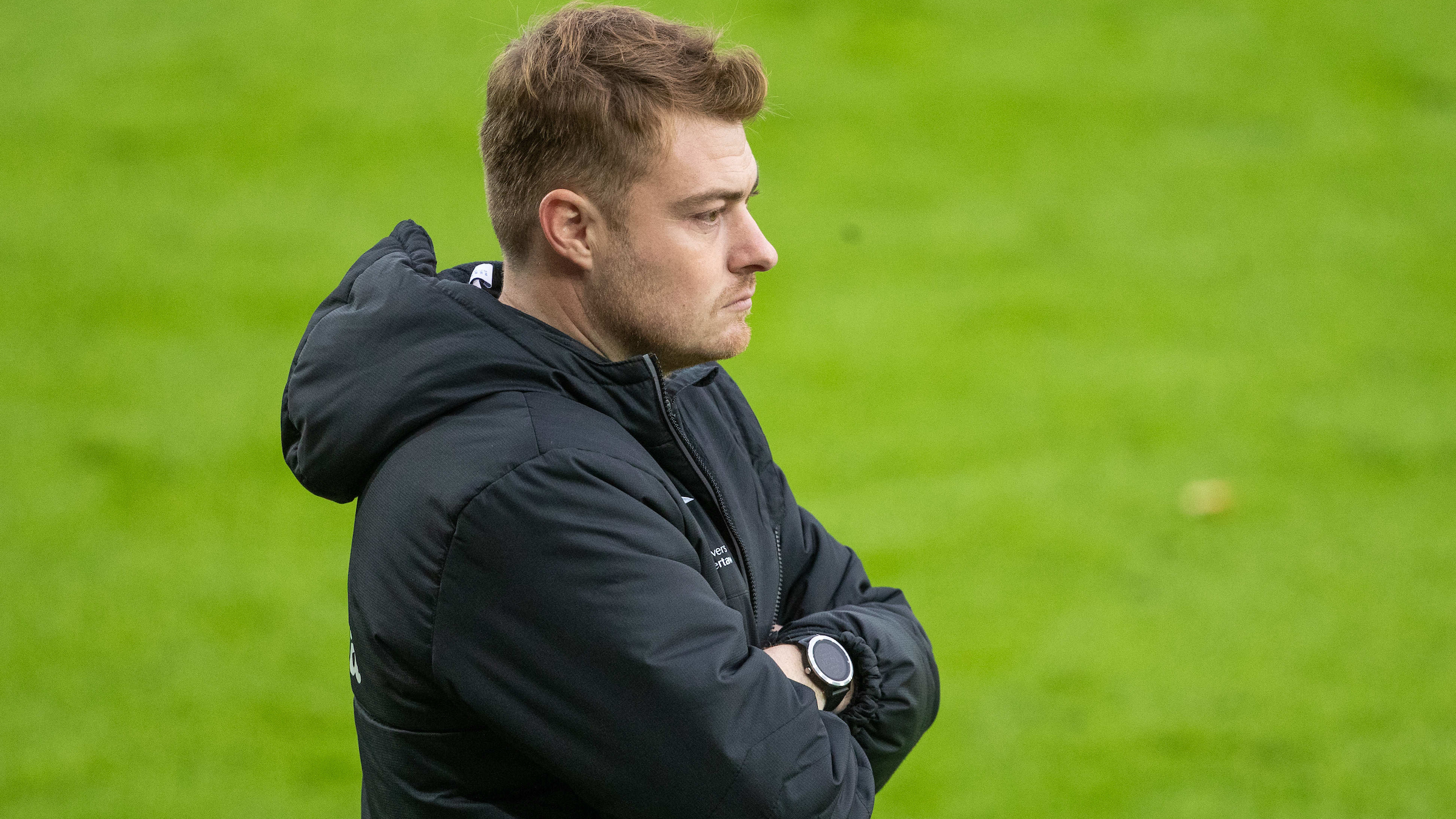 Swansea City Ladies head coach Ceri Phillips was delighted to see another healthy crowd at the Swansea.com Stadium after his side were held to a 1-1 draw by Cardiff City Women.
The Swans went ahead in the second half as Katy Hosford's excellent finish delighted the 1,376 strong crowd in attendance.
However, league leaders Cardiff would find a way back into the contest as Phoebie Poole's effort from distance looped into the back of the net.
Phillips was glad that his side could put in a strong performance for the Jack Army once again - having started the season with victory over Cardiff Met in SA1 - but felt his side had the chances to take all three points.
"It's another brilliant occasion, it's brilliant that the girls could get out there in the stadium again. For us to draw another good crowd is brilliant," said Phillips.
"I think in terms of the neutral, it was an outstanding game for people to watch, it was end-to-end and both teams were battling to be in the ascendency.
"From our perspective we controlled the game, without the ball I think we frustrated Cardiff at times, and we had our chances as well, although I would have liked to see us maybe squeeze a bit higher up the pitch.
"On the whole it was a really good game to watch, it was a good one for everyone to be involved in and hopefully we put on a performance for the crowd and entertained everyone who came to watch.
"The team played outstandingly well, we're really pleased for everyone and it's nice for Katy to get on the scoresheet. She's one of many local girls who have been with this club for years and years and come through the ranks.
"It's so nice for everyone involved that we can have these opportunities, but for one of the girls who has been plugging away for years and has been a big part of our success and the growth over the years, I'm delighted for her.
"I think we can count ourselves unlucky maybe.
"I think we had the better chances, but they had a lot of possession so maybe that balances itself out a bit.
"The goal we conceded was unfortunate for us but I don't think there was much we could do about that really.
"A draw in the end is probably a fair result, but it wasn't for a want of trying or a good performance from the girls.
"We came into the game full of confidence, we wanted to strike a balance between being ourselves and also respecting Cardiff, the league position doesn't lie.
"We didn't play at our best in the away fixture so we knew that wouldn't be a fair reflection on the gap between the two teams and I think it was relatively level pegging between the two teams today.
"But I do think we are more than a match for them and I think on our day we can be the better side."