Chairman's Notes | Charlton Athletic
2nd January 2020
Club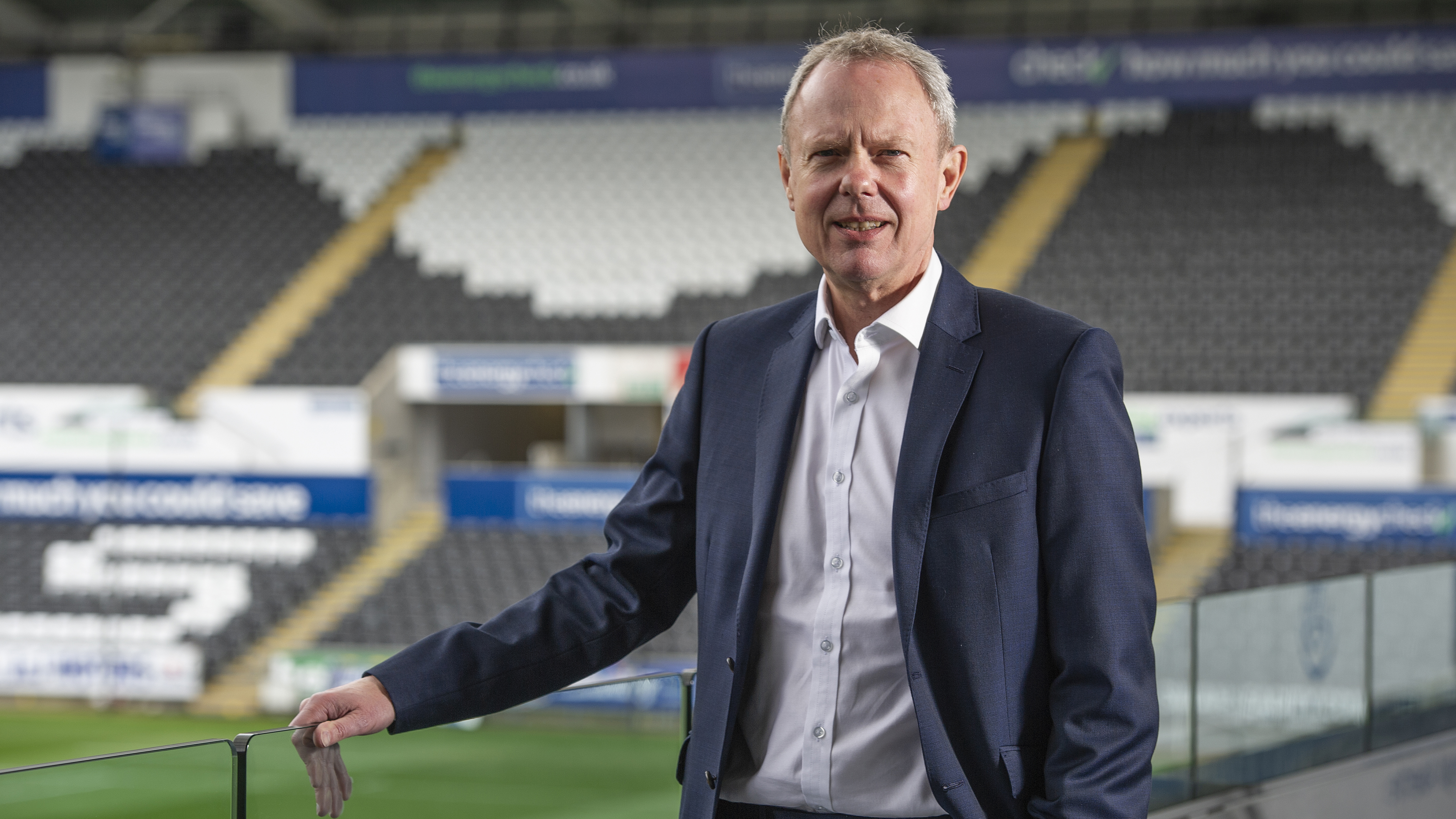 Read the latest from Swansea City chairman Trevor Birch in his programme notes for tonight's game against Charlton Athletic.
A Happy New Year to everyone and welcome back to the Liberty Stadium for our opening fixture of 2020 against Charlton Athletic.
The fixture comes hot on the heels of our home game against Barnsley. Although the game ended goalless, I thought we did enough to win the game with the chances we created.
I know there was some frustration on the final whistle that we didn't pick up all three points, but we all must stick together and encourage this young team to give them confidence as they develop under Steve Cooper and his coaching staff.
The support you have shown at home and away this season has been amazing, as the attendances against Barnsley and Brentford (away) demonstrated, and we will always be stronger if we can all remain together as a team for the rest of the campaign.
Prior to Christmas, I was delighted to be involved in the 'Everyone Deserves a Christmas Hamper' campaign over the festive period.
Together with Leon Britton and Lee Trundle, we were happy to help pack and deliver over 200 hampers across the city with essential resources to those in the local community who struggle to enjoy the excitement that Christmas can bring.
The initiative was a collaboration between several groups including our Community Trust, Carolyn Harris MP, AMs, Low Cost Vans, Coastal Housing, Ospreys in the Community, the Co-op, Gower Brewery, Morrisons and the Evening Post. Apologies if I've left anyone out.
I'm sure there were lots of people who were able to enjoy Christmas a little bit more because of the initiative, so thanks to all those involved.
We continue to work hard to deal with any issues supporters have around visiting the Liberty Stadium on a matchday.
I can assure you that I am informed of any incidents or matters of concern raised by supporters. We try and deal with them quickly, efficiently and in the best interest of our supporters, but always with safety as our ultimate priority and concern.
For example, a number of supporters have queried why their season ticket cards and matchday tickets are being double checked by stewards in the north-east corner of the East Stand once they are inside the stadium.
This is because we have been experiencing a large number of supporters with tickets in other parts of the East Stand trying to migrate into the 'noisy' corner.
This can not only cause safety issues, especially with overcrowding and persistent standing, but we have had numerous incidents of people occupying season ticket holder seats in that part of the ground, which can cause problems for those who regularly sit in their purchased seat.
We would appreciate your continued support and understanding on this matter going forward.
Finally, a warm Welsh welcome to those directors, staff and supporters from Charlton Athletic who have travelled down the M4 for today's Championship encounter.
Thank you to every Swans fan for your support throughout 2019 and your continued encouragement in 2020.
Enjoy the game
Trevor