Charity Focus | ABF The Soldiers' Charity
11th February 2020
Club
ABF The Soldiers' Charity is Swansea City's featured charity for this evening's fixture against Queens Park Rangers with a bucket collection taking place around the Liberty ahead of kick-off.
The national charity of the British Army, ABF The Soldiers' Charity provide a lifetime of support to soldiers, veterans and their immediate families when they are in need.
Founded in 1944 to ensure that soldiers returning from World War Two were well cared for, the welfare of soldiers, past and present, is at the heart of everything the charity does.
In the past year, ABF have helped 70,000 people in 68 countries across the world and have funded numerous charities and organisations to support the Army family.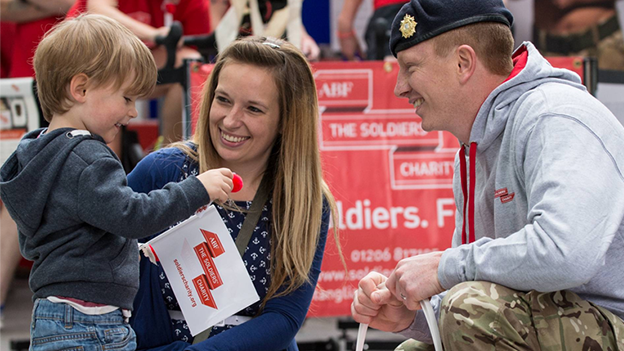 The charity was named as Britain's Most Trusted Charity last year, jointly with The Royal British Legion.
Providing grants for around 4,500 individuals each year, The Soldiers' Charity deal with half of all cases presented to the Regimental and Corps charities.
The charity pride themselves on acting immediately when help is needed, providing support for the nation's soldiers, veterans and families. When they are alerted that an individual or family is in need of help, they aim to make the relevant grant within 48 hours.
For more information on how you can support the charity, head to https://soldierscharity.org/support-us/show-your-support/.