Charity Focus | Guide Dogs Cymru
22nd October 2019
Club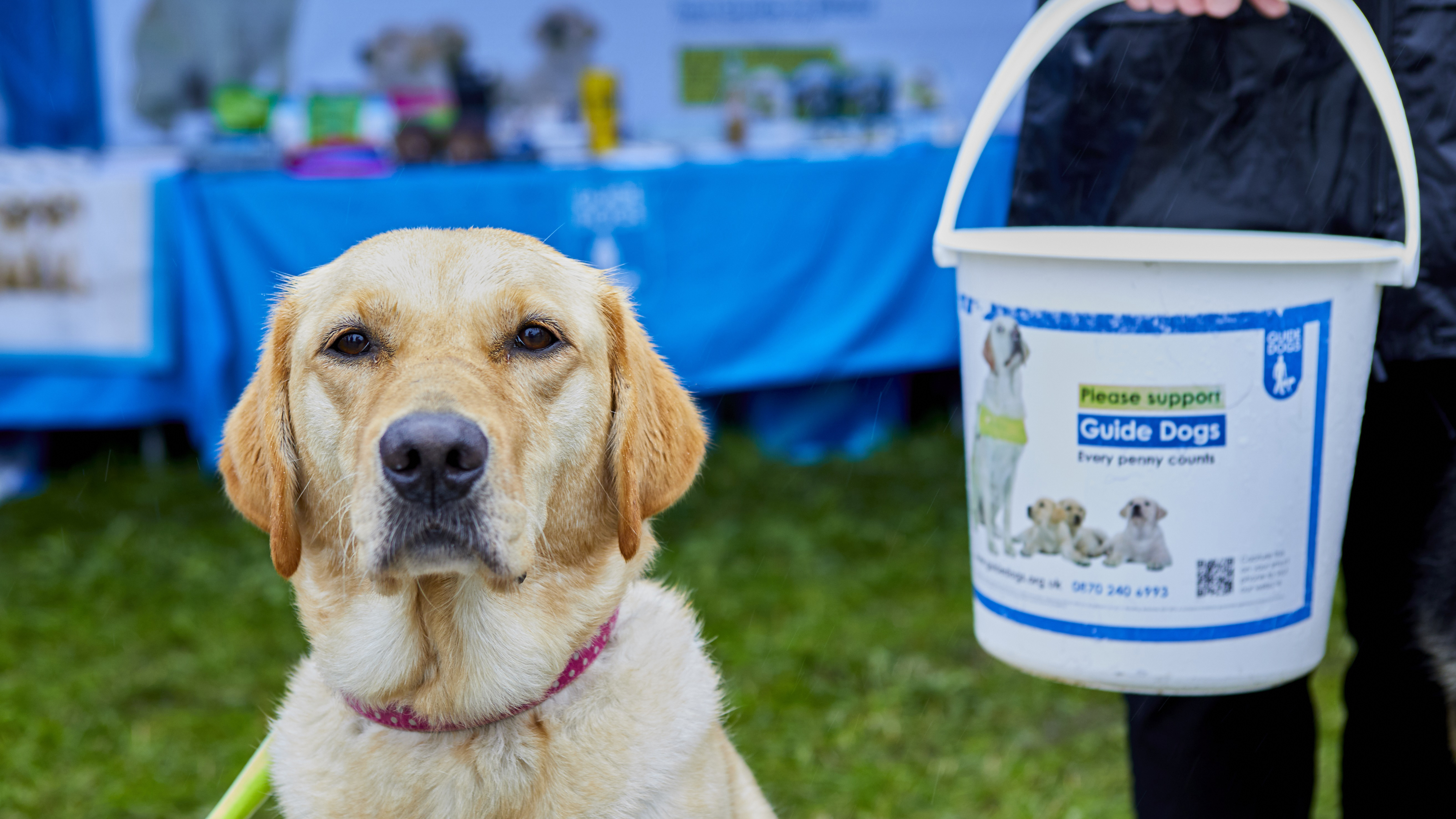 Guide Dogs Cymru is Swansea City's featured charity for this evening's fixture against Brentford, with a bucket collection taking place at the Liberty Stadium.
The Liberty Stadium has welcomed many of Guide Dogs Cymru's guide dog owners over the years. They include Chris from Mumbles, a season ticket holder, who is such a big fan of Swansea City that he had a set of bowls specially engraved with the club crest.
Chris will never forget the day in 2013 when he and his guide dog Gale posed for pictures with Nathan Dyer, Garry Monk and Ben Davies.
Gale has gone on to enjoy a well-earned retirement, and Chris has been able to benefit from a new guide dog, a golden retriever named Dexter.
There are 110,000 people in Wales who, like Chris, are living with sight loss. It can have a significant impact on daily life but, when someone loses their sight, Guide Dogs are on hand to make sure they do not lose their freedom as well.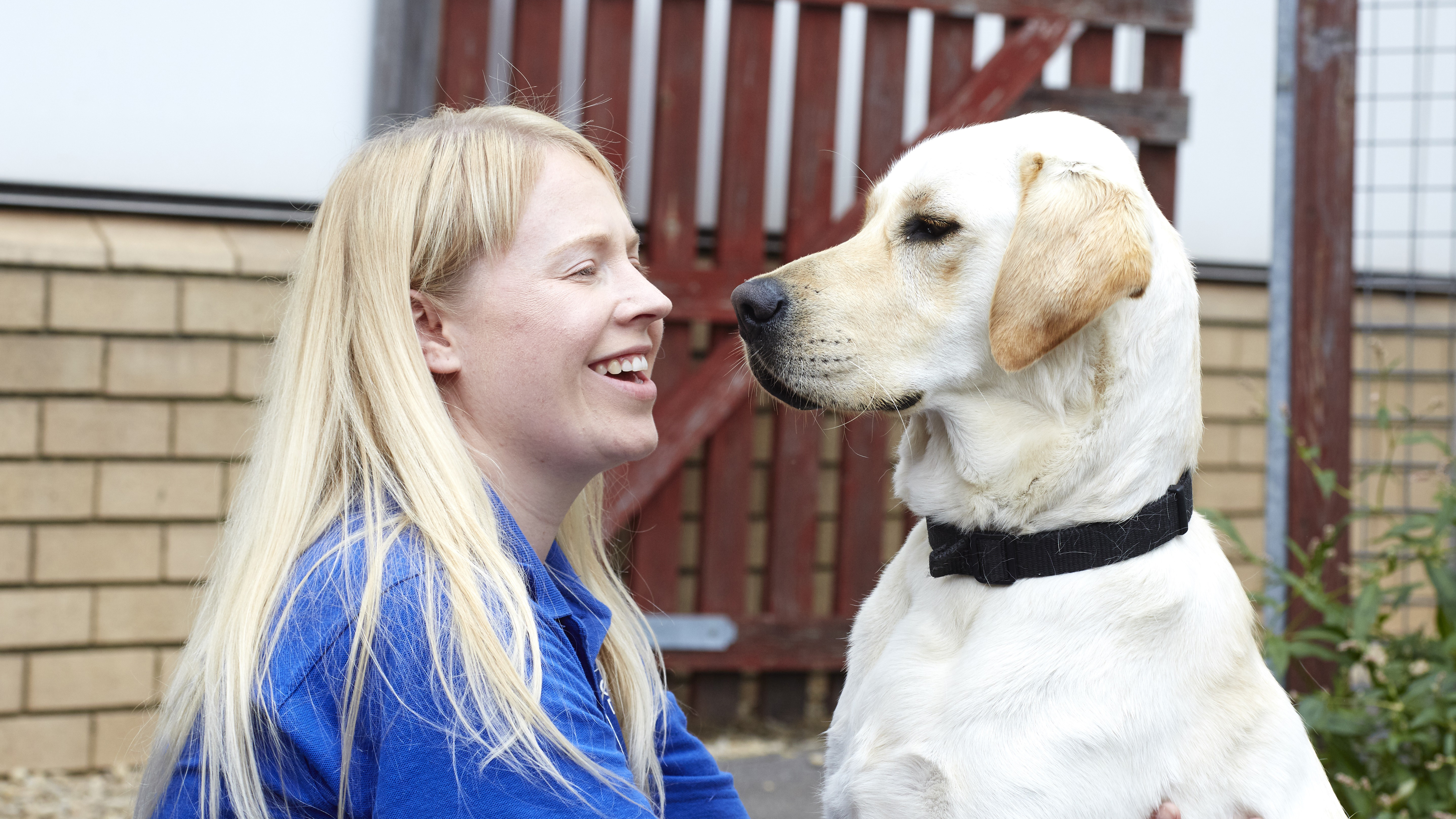 A dog is not the answer for everyone, so Guide Dogs Cymru also provide sighted human guides to improve mobility and confidence. The charity's habilitation specialists are committed to improving people's orientation skills by offering long cane training and much more.
Guide Dogs helps people of all ages, including children and young people, but the charity relies on donations to continue its life-changing work. That's why the charity has launched a special Guide Dogs Appeal, called Pups to Partnerships this month.
Pups to Partnerships runs throughout October and aims to raise £420,000 to fund the lifetime cost of seven guide dog partnerships. Every penny raised in the bucket collection will help the charity reach this ambitious target.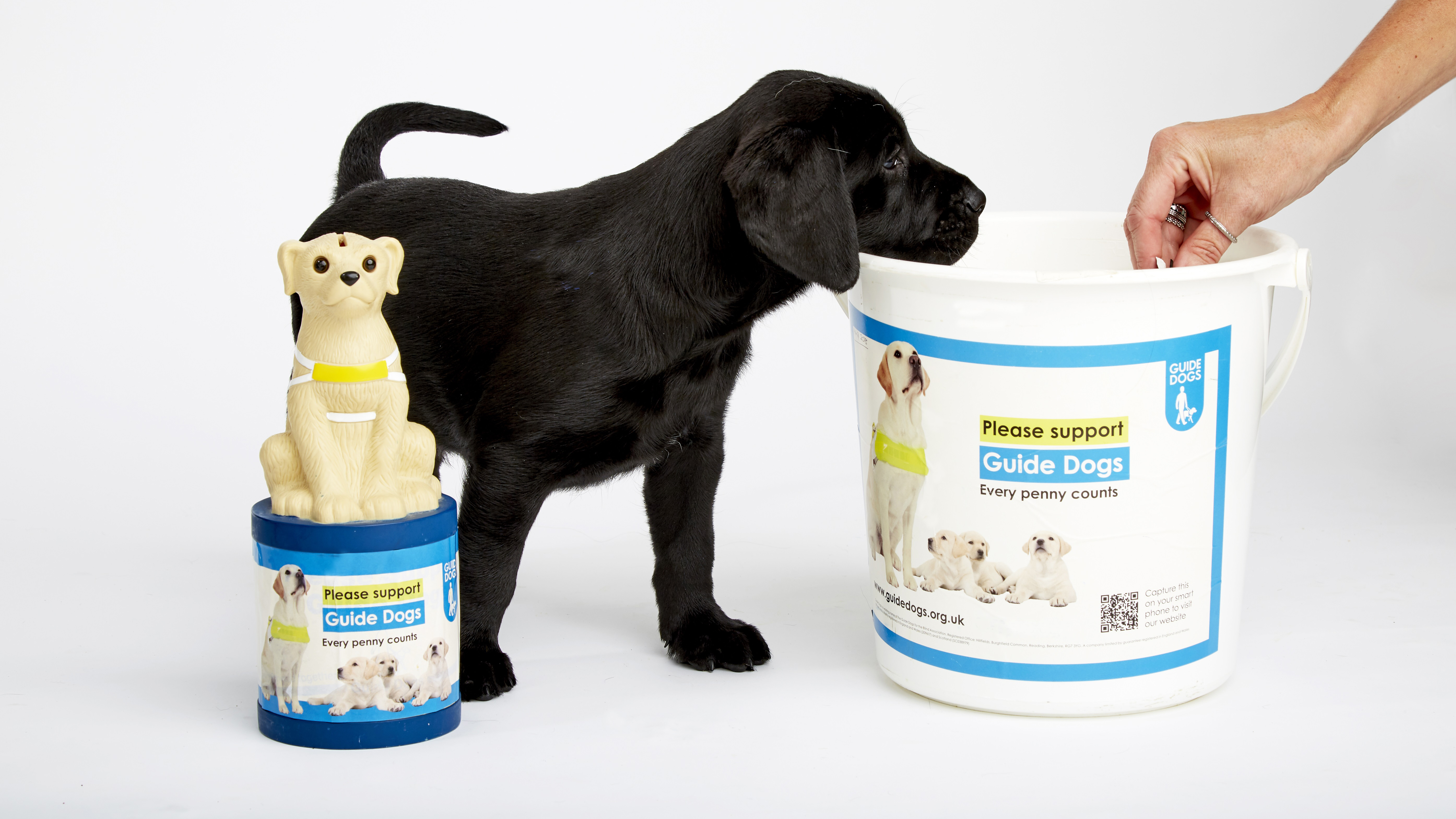 If you'd like to raise money for Guide Dogs at home, at work or in the community, the charity's website guidedogs.org.uk is full of fun ideas to help make Pups to Partnerships possible this October.
Guide Dogs believes every person with sight loss should have the confidence and support they need to live their life to the full. With your support, Guide Dogs Cymru can continue to provide life-changing services to people living with sight loss.
You can find out more about Pups to Partnerships – a life changing Guide Dogs appeal at www.guidedogs.org.uk/appeal